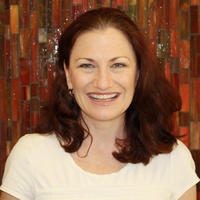 Forty-two incoming Florida State University students arrived on campus a week before classes begin Aug. 25 to participate in the Service Leadership Seminar (SLS), a five-day experience that focuses on community service, identity and leadership development. The program is coordinated through the Center for Leadership & Social Change at Florida State.
Throughout the seminar, students are participating in activities ranging from daring the Challenge Course at the FSU Reservation to serving at nonprofit organizations in the Tallahassee community like Second Harvest of the Big Bend.
Students will perform community service from 10:30 a.m. to 12:30 p.m. Thursday, Aug. 21, at the following organizations: Theatre Tallahassee, Dick Howser Center, American Red Cross-Capital Area Chapter, Oasis Center for Women and Girls, Children's Home Society and Sharing Tree.
Laura Osteen, the director of the center, believes the SLS program lays a foundation for the experience incoming freshmen will have at Florida State.
"These 42 incredible students have chosen to start their academic careers with SLS," Osteen said. "Their commitment to be here demonstrates Florida State students' ethic of care and responsibility to each other and to a better world. Our incoming generation of students have served throughout high school and SLS provides these students the opportunity to kick off their Florida State experience through service to the Tallahassee community."
Former student Christian Ulvert created SLS in 2001 while he was a Service Scholar, another program coordinated by the center. SLS has grown considerably since the program's inception but the mission has remained to create positive and sustainable change.
Lori Johnson, a biological science major from Pembroke Pines, Fla., feels SLS has set the tone for her Florida State experience.
"Everything we've done so far is related to how we can make FSU better and how we can effectively interact with other students and our professors," Johnson. "I definitely feel like I have met some lifelong friends here."
The Center for Leadership & Social Change encourages students to learn, serve and transform through programming that surrounds leadership, service and diversity. The Center is a part of the Division of Student Affairs at Florida State. To learn more about the Center, visit thecenter.fsu.edu.