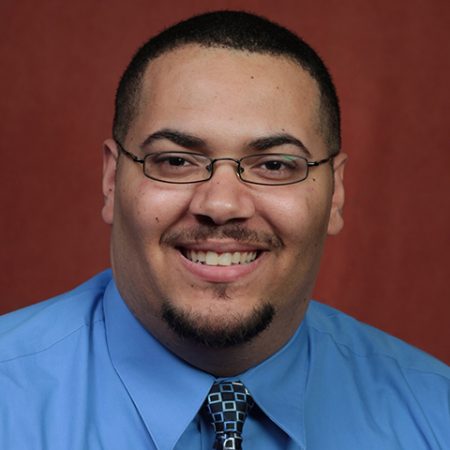 To make the June 14 start of Florida State University's CARE Summer Bridge Program, freshman Savion Lang had to miss his high school commencement ceremony.
When CARE ambassador and fellow Florida State undergraduate Lisa Chevalier found out that Lang had missed such an important rite of passage, she arranged a graduation ceremony especially for him in front of this year's entire CARE Summer Bridge class.
"When I told my mom that they threw me a graduation ceremony, she started crying," said Lang, 18, a first-generation college student from Tampa, Fla. "It made me feel like FSU is a true family. It was really special."
With a focus on such personal attention, the Summer Bridge Program of the Center for Academic Retention and Enhancement, or CARE, serves up academic support and practical information for more than 300 first-generation students or those who are economically or educationally disadvantaged.
For Summer Bridge student Jasmine Rose, an 18-year-old freshman from Miami, the program has given Florida State's 41,000-student campus a small-college feel.
"Having a sense of community was really important to me, and I was afraid I would not find it here," she said. "Coming from Miami, I wasn't used to people being so friendly, but with CARE, there are people throwing help your way and all you have to do is catch it and be grateful for it."
Part of that help comes from the program's 24 student ambassadors — most of whom are former Summer Bridge participants. They greet students on move-in day, help them register for classes and serve as tutors and mentors throughout the program.
"During study hours when I'm saying, 'I just can't read this book,' it's nice having an ambassador tap me on the shoulder and say, 'C'mon, you got this,'" Rose said. She and her fellow CARE students are required to complete a minimum of 10 hours per week of studying in one of the university's academic support centers.
While this particular cohort of incoming freshmen are given extra support as they embark on their college careers, they are not coddled, according to Tadarrayl Starke, director of CARE.
"Students who enroll in CARE simply receive a systematic introduction to campus as part of this academically intensive Summer Bridge Program," Starke said.
The program requires them to attend a mandatory university orientation and a wide variety of academic and campus engagement workshops hosted by various campus partners during the first week.Afterward, students enroll in courses that meet their liberal studies requirements and promote critical thinking skills.
Since 2000, nearly 4,500 students have enrolled in the program. The average GPA after CARE students' first term of college is 3.133. Their 6-year retention rate is 72 percent and their graduation rate is 67 percent. Numerous CARE students have distinguished themselves among the university's elite student scholars. Among them are 2012 Truman Scholar finalist Jesid Acosta, 2012 Fulbright Scholar Sandy Noel and 2006 Rhodes Scholar Garrett Johnson.
A requisite Summer Bridge course is Diversity and Justice offered through the College of Criminology and Criminal Justice. Lang and Rose both praised the dynamic instruction of Assistant Professor Billy Close as eye opening.
"He really gets us to look at things from different perspectives and demonstrates how one concept can be applied in different ways or to various aspects of life," Rose said, adding that she was waiting to experience the kind of aha moments that Close has delivered through the subject matter.
"I'm probably going to take every class that he teaches," Lang said.
Lang's other Summer Bridge classes are in sociology and American history. He plans on majoring in communication and public relations with an eye on landing a job with a network such as MSNBC. As for Rose, she is taking Summer Bridge classes on macroeconomics and short-story fiction, and plans on double-majoring in finance and economics, and minoring in public relations.
To assist students with connecting to university faculty and staff, CARE hosts a welcome brunch and weekly lunches where university administrators, faculty and staff are invited to connect with students and discuss how they can be successful at FSU. CARE students also complete various summer activities led by peer-mentors following four themes: service, diversity, engagement and professional development.
This summer, through a collaboration with the FAMU-FSU College of Engineering, select CARE students also are enrolled in a variety of STEM workshops to give them a head start on the academic demands of majoring in engineering.
"The most helpful parts of the entire program so far have been the workshops that tell you to stay on task and that talk about the importance of time management," Lang said.
Over a few short weeks, Lang and Rose have come to see the value of their participation in the program and the head start it has given them toward success in the coming year.
"I think I'm ready because of the resources that CARE has embedded in the program," Rose said. "I've already started good habits of going to tutoring even though I may not feel it's necessary, but doing it anyway so I can excel."
With five classes anticipated for the fall, Lang knows his time management skills will be put to the ultimate test. Because of the guidelines offered by the program on how to use the newfound freedom of college life, Lang is confident in his ability to make good choices.
"I might go out Friday night, but not on a Monday or Wednesday when I have jam-packed classes," he said. "I have the freedom to choose to be responsible."
This year's CARE Summer Bridge Program concludes Aug. 2.