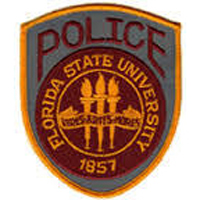 Besides local athletes bringing home medals in this year's USA Games, the Leon County Special Olympics has another reason to smile ­— a $10,000 donation from local law enforcement.
The money was raised through the Capital City Challenge, an annual police motorcycle training seminar and skills competition. The Florida State University Police Department, the Tallahassee Police Department and the Leon County Sheriff's Office run and host the event outside Doak Campbell Stadium. Law enforcement officers from around the Southeast are invited to compete in the timed obstacle courses.
"It's 100 percent free for the athletes and families, so we have to raise 100 percent of the money," said Bill Schack, a member of the Special Olympics management team and coach.
Over the past ten years, the Capital City Challenge has donated more than $120,000 to the Special Olympics of Leon County. The money goes toward Special Olympics uniforms, equipment, travel and other expenses.
Without donations like these, it would be impossible for Special Olympic athletes to participate.
"It means a great deal to us," said Special Olympics Event Coordinator Anika Fields.
Brittany Norman is one of the many athletes that has benefitted in the program. Norman is a local tennis star that traveled to New Jersey for the national competition. She brought home a bronze medal in unified tennis doubles and a silver medal in tennis singles.
Officer Mike Rodes of FSUPD presented the check on behalf of the Capital City Challenge, which allows the Special Olympics program to prepare for next year.
"There is no greater feeling in the world than the expression on their face when they're told they can compete in the Special Olympics," Officer Rodes said.