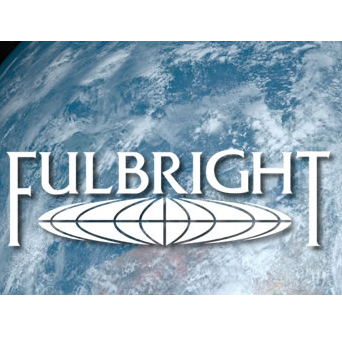 Five recent Florida State University graduates are eager to teach in classrooms around the world during the 2014-2015 academic year as part of the Fulbright U.S. Student Program.
The program offers grants for U.S. graduating college seniors, graduate students, young professionals and artists to study, conduct research and/or teach English abroad.
"Having five students selected for the Fulbright student program is recognition of their phenomenal hard work and is representative of our continued success in preparing our students with the critical thinking and communication skills to excel at this level of global engagement," said Craig Filar, assistant dean of Undergraduate Studies and director of the Office of National Fellowships.
"The Fulbright experience is a once-in-a-lifetime opportunity, and each of our Fulbright recipients will make a substantial impact in the various global communities in which they will be teaching and studying," Filar said. "The recipients will serve as excellent student ambassadors of the United States and Florida State University."
All of Florida State's recipients will participate in the English Teaching Assistant Program, which places Fulbrighters in classrooms abroad to provide assistance to local English teachers. The teaching assistants help teach the English language while serving as cultural ambassadors for the United States.
The recipients are:
Jacqueline "Jackie" Allegra, 22, from Sarasota, Fla. Allegra graduated in May with a degree in social sciences. She will travel to South Africa to teach English.
"I am so excited about serving as a Fulbright Scholar in South Africa because of the history of the country," Allegra said. "The people have overcome so much and are working to reconcile and move forward after a long period of inequality. I admire their courage and hope to learn from them."
Rosalia "Rosie" Contreras, 21, from Palm Bay, Fla. Contreras graduated in May with a degree in international affairs. She will teach English in Spain.
"I believe the most effective diplomacy happens at the most basic level: between two individuals," Contreras said. "As a Fulbright Scholar, I look forward to engaging with the citizens of Spain, both in and out of the classroom, and building friendships through mutual understanding."
Daniel "Dan" Davy, 23, from Lincoln, Neb. Davy graduated in May 2013 with degrees in applied economics and history. He will travel to Malaysia to teach English.
"I aim to gainan understanding of the fundamentals thathave drivenMalaysia's economic development over the last four decades," Davy said. "Simultaneously, I hope to increase linguistic and cultural ties between the Malaysian people and America byhelping teach English to Malaysia's next generation of leaders and workers."
Lauren Gillespie, 22, originally from Pompano Beach, Fla. Gillespie graduated in May with degrees in international affairs and creative writing. She will teach English in Taiwan.
"The U.S. Fulbright Program has a very admirable mission to foster international understanding through education and I hope to do my part in achieving that goal," Gillespie said.
Emily Mann, 22, from Tallahassee, Fla. Mann graduated in May with degrees in English Literature and Spanish. Mann will teach English in South Korea.
"I know this upcoming year will help prepare me for my graduate studies in linguistics in the most hands-on, enriching way possible," Mann said. "I can't wait to meet the students I'll be teaching this year."
Established in 1946, the Fulbright Program is the largest international educational exchange program sponsored by the U.S. government and operates in more than 155 countries worldwide. The Fulbright Program is sponsored by the U.S. Department of State, Bureau of Educational and Cultural Affairs.