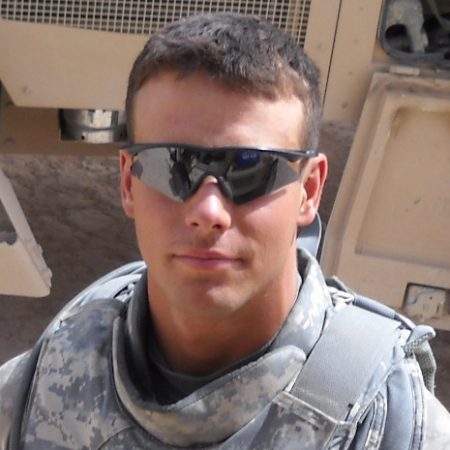 When Signè Thomas first met Justin Sisson through his participation in Students for America's Military, she — like many of her fellow students at Florida State University — was instantly drawn to the charismatic young Army ROTC cadet who exuded humility and seemed to always put others first.
"Everyone who knew Justin understands and will tell you what an exceptional individual he was," Thomas said. "Justin had innate leadership ability and a strict moral compass. He managed to make a lasting impression on any and all who had the opportunity to know him."
By the time he was killed in action by a suicide bomber in Tsamkani, Afghanistan, on June 3, 2013, Sisson was a decorated Army 2nd lieutenant. Now, to honor Sisson's memory, Students for America's Military will sponsor the First Annual 2LT Justin Sisson 5K Saturday, Feb. 22.
"The purpose of this 5K is to share Justin's story so that more people will come to know the amazing life he lived," said Thomas, who founded Students for America's Military with its alpha chapter at Florida State. She is actively working to establish additional chapters on college campuses across the nation. "We don't just want 'Noles to run the race. We want all of Tallahassee to show that, as a community, we honor, respect and appreciate Justin, his life and his sacrifice."
Proceeds from the race will benefit the Justin Sisson Outstanding Cadet Award, a foundation set up in his name to cover the tuition of an Army ROTC cadet at Florida State.
Sisson was a member of FSU's Army ROTC. During his sophomore year, he put college on hold to deploy to Iraq with the Army National Guard.
He returned to Florida State and became the cadet battalion commander of the Army ROTC program. He earned a Bachelor of Arts degree in history from FSU in May 2012, graduating as the distinguished honor graduate from the Army ROTC program. In addition, he was the recipient of a 2012 George C. Marshall Army ROTC Award and the distinguished honor graduate from the Infantry Basic Officer Leadership Course, as well as the distinguished honor graduate from Sapper School. What's more, he completed Air Assault School, Airborne School and Ranger School.
In January 2013, Sisson was assigned to the 101st Airborne Division (Air Assault), 4th Brigade Combat Team, 1-506 Infantry at Fort Campbell, Ky. In April of that year, he deployed to Afghanistan in support of Operation Enduring Freedom.
Sisson earned two Bronze Star Medals and a Purple Heart, among numerous other distinctions.
Race-day registration is $25 and begins at 8 a.m. on Landis Green on the Florida State campus. The race begins at 9 a.m. To register for the race, or to become an individual or corporate sponsor, visit http://studentsforamericasmilitary.com/sisson5k. People who register online before Thursday, Feb. 20, will receive $5 off the registration fee.