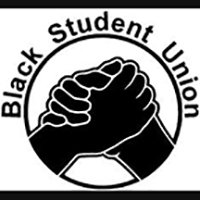 Florida State University's Black Student Union and the entire university community will come together to celebrate Black History Month during "Unlit Beauty: Illuminating the Hidden Color."
The month-long celebration begins Saturday, Feb. 1, with an opening ceremony at Florida State's Globe Auditorium. Doors open at 4:30 p.m. for the 5 o'clock ceremony that introduces this year's theme of showcasing hidden or "unlit" beauty.
"We want to engage and inform the student body of aspects of our African-American culture that are not in the forefront," said Black Student Union President Harold Scott, a media studies student. "We hope to bring background aspects of our culture to center stage."
The month's events include:
"Battle of the Sitcoms" — 7 p.m. Wednesday, Feb. 5, in Room 101 of the Student Life Cinema: This interactive discussion of the "Golden Age" of black television will focus on sitcoms from the 1980s and '90s and on the shows' lasting influence today.
"An Evening with Laverne Cox" — 7 p.m. Tuesday, Feb. 11, in the University Ballrooms: Laverne Cox from the hit Netflix series "Orange Is the New Black" will share her story on navigating the world as a transwoman of color. Her presentation, "Ain't I a Woman: My Journey To Womanhood," is co-sponsored by the Pride Student Union, Women Student Union and Asian-American Student Union.
"An Evening with Melissa Harris-Perry" — 7 p.m. Monday, Feb. 24, in Ruby Diamond Concert Hall: MSNBC TV show host, writer, Tulane University professor and philanthropist Melissa Harris-Perry visits as part of the Golden Tribe Lecture Series. Doors open at 6.
The Black Student Union will also host a NAACP Founders Day Ball, a fundraiser at Skate World, a "Motown Getdown" talent show and a seminar, "Death of the N-Word."
For more information and a complete list of Black History Month events and local community service projects visit http://www.sga.fsu.edu/blackhistorymonth/calendar.shtml.