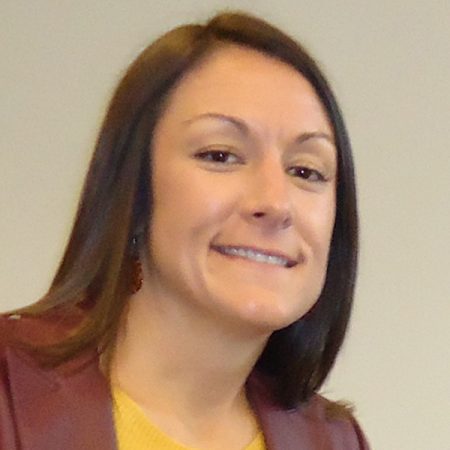 When former Florida State University women's basketball player Vanessa Fuchs first stepped onto the court 17 years ago as a freshman, the team was the worst in the Atlantic Coast Conference.
Yet after four years under then-new head coach Sue Semrau, Fuchs watched her team break into the Top 25. The difference? Having a mentor in Semrau.
Semrau and Fuchs, now Senior Associate Athletics Director, served as keynote speakers at Florida State's second annual Mentoring Institute Dec. 11, addressing a crowd of almost 100 women at the Student Services Building.
"Here I am, a 5' 5" kid from Seattle, coaching in the ACC. How did that happen? Someone told me if it's meant to be it's up to me — and I really believed it," said Semrau, who is now in her 17th year as head women's basketball coach. "I hope that whatever mentoring role you're in that you will challenge young women and men to be more than just what you're mentoring them in."
Hosted by Florida State's Center for Leadership & Social Change, the daylong conference for mentors to share their best mentoring practices centered around the theme "Femina Perfecta: Mentoring Women and Girls in the 21st Century." The conference focused on how members of the FSU and Tallahassee communities can improve mentoring methods locally.
Semrau spoke of the importance of helping women first catch a vision of what they'd like to achieve and then helping them develop a plan for success.
"Mentoring is about who you are when other people aren't watching you," Semrau said. "It's not about what you say or do that you have scripted."
Fuchs, who played basketball under Semrau during her first four years as head coach, spoke of the impact Semrau's mentoring had on her career, during which she served as the first woman to lead the Seminole Athletics Department.
"I hope everyone has a Sue in his or her life," said Fuchs, recalling an influential meeting with Semrau her freshman year. "She told me, 'V, you're so much more than a basketball player. And you've got to find ways to be a leader that are not just on the basketball court but academically and in the community.' That's advice that I've taken with me throughout my career."
Fuchs went on to touch on advice she has been given throughout her career, including the importance of connecting with people, always making time to speak with those looking for advice, and the importance of taking risks.
"How many times have you taken a risk?" Fuchs said. "And then think about what the result was after you took that risk. How many times do you feel that fear going into something new or unknown? We have to take risks or we might as well not have mentors."