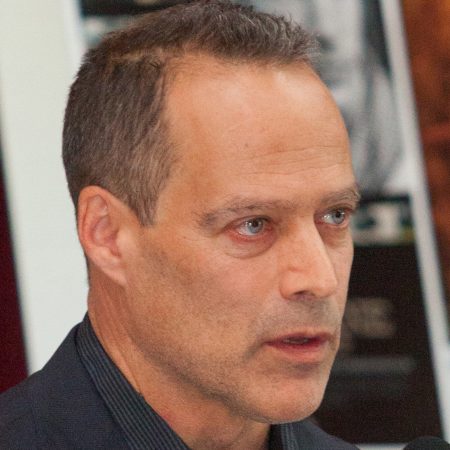 Documentary filmmaking is a labor of love that presents filmmakers with long hours and low pay, even in this current golden age of the genre.
"It's not generous in terms of its financial rewards," said Paul Cohen, executive director of the Florida State University College of Motion Picture Arts'Torchlight Program.
So it is a joy, Cohen said, to honor director Sebastian Junger with Florida State's Student Veteran Torchlight Award for Outstanding Achievement in Filmmaking. The Torchlight Award, which comes with a $25,000 cash prize, is given annually to a selected filmmaker who illuminates issues affecting veterans.
"Sebastian Junger's documentary film is a powerful, personal and quite effective look at Tim Hetherington's life — a man who risked and then lost his life while telling stories in the battlefield that must be told," said Frank Patterson, dean of the College of Motion Picture Arts.
Jungerwill receive the award prior to the screening of his film "Which Way is the Front Line From Here? The Life and Time of Tim Hetherington" at the third annual Student Veteran Film Festival on Nov. 11.
Hetherington, a renowned photographer, was killed in a mortar attack in April 2011 while covering the conflict in Libya. He was 40 years old. Junger traces Hetherington's work across the world's battlefields in the HBO documentary.
"Part of Florida State's commitment to become the most veteran-friendly university in the nation is to recognize filmmakers who take up issues that affect military service members, veterans and their families — and in this case, combat journalists," said Florida State University President Eric J. Barron. "Florida State is pleased to honor Sebastian Junger with this award for his poignant tribute to his colleague and friend, Tim Hetherington."
Junger is the bestselling author of "The Perfect Storm" and "War," an account of his and Hetherington's reporting trips to Afghanistan's Korengal Valley in 2007 and 2008. He and Hetherington co-directed 2010's "Restrepo," an Academy Award-nominated documentary about the U.S. combat outpost in that dangerous area in Afghanistan.
"Restrepo" sets the standard for this genre of documentary, said Cohen, an industry veteran who has produced dozens of films.
Cohen, who serves as executive program adviser for the Student Veteran Film Festival, regularly attends film festivals across the country and saw "Which Way is the Front Line From Here? The Life and Time of Tim Hetherington" when it premiered at the Sundance Film Festival in Utah. Deeply moved by the documentary, Cohen approached Junger after the screening.
"I only had moments to discuss what we do here at FSU to support veterans and asked would he come," Cohen said. "He immediately said yes. He was barely off the stage."
Junger has taken additional steps to call attention to journalists who put themselves in danger, Cohen noted. After Hetherington's death, Junger created Reporters Instructed in Saving Colleagues, or RISC. This medical training program for freelance journalists teaches reporters in all media to treat life-threatening injuries on the battlefield.
Junger will take part in a reception, film screening and panel discussion as part of the student-led festival on Veterans Day.
The annual festival encapsulates the shared vision and commitment by Florida State to become the most veteran-friendly university in the country.
A collaborative effort among the Collegiate Veterans Association,Interfraternity Council,Panhellenic AssociationandCollege of Motion Picture Arts, the event's first two films were both nominated for Oscars for best documentary.
The first documentary shown, Danfung Dennis' "Hell and Back Again," made for an emotional inaugural film festival, Cohen said. That was followed by Kirby Dick's "The Invisible War" in 2012. Dick received the inaugural Torchlight Award.
After visiting Florida State, the filmmakers took away with them a sense of the university's commitment to its student-veteran population, Cohen said.
"I've heard it the past two years. They wish other universities would look at FSU and create similar initiatives."
The Nov. 11 festival takes place in the Westcott Building and begins with a reception at 3 p.m., followed by a 4 p.m. screening of the film. A panel will discuss the film at 5:45 p.m.In addition to Junger, the panel will feature FSU student-veteran Nick Collier, who served inAfghanistan's Korengal Valley.
Tickets are $10 for students and $30 for the general public. Find more information and buy tickets on the festival's website.