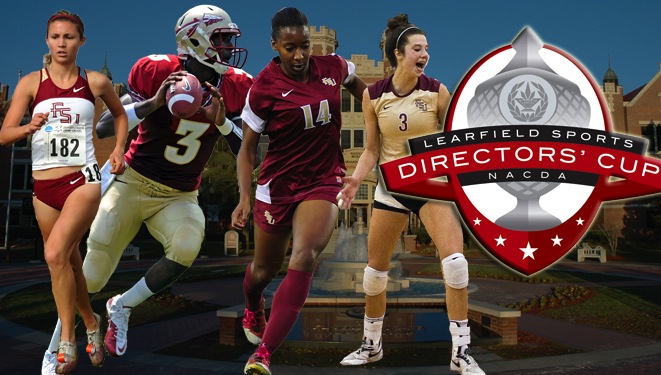 For the third straight year, the Florida State University athletic program has finished in the top 10 of the final Division I Learfield Sports Directors' Cup standings. The Seminoles finished No. 5 in 2009-2010, No. 9 in 2010-2011 and now have equaled the program's highest-ever finish at No. 5 once again in 2011-2012. Florida State is one of just six schools with three consecutive top 10 finishes and one of only two ACC institutions to accomplish that feat.
This is the seventh consecutive time that the Florida State athletic department has placed in the top 15 of the standings. Prior to 2006-2007, the Seminoles hadn't finished higher than 22nd dating back to the 1998-1999 academic school year. Florida State was boosted into the top 10 not only due to 18 of its 19 athletic programs participating in NCAA postseason play but also due to top four finishes by women's soccer, volleyball, women's cross country, men's outdoor track and field and baseball.
"This was a wonderful athletic year on so many levels. Finishing in the top five for the second time in three years, something only four programs with three straight top 10 finishes have done, speaks to the commitment and excellence of this entire department, our coaches and especially our student-athletes," said Florida State Director of Athletics Randy Spetman. "To finish in the top five for a second time in three years and inside the top 15 every year I have been at Florida State is an amazing accomplishment. We are very proud to be amongst this select group of athletic programs and I know our fans appreciate the success we have had across the board."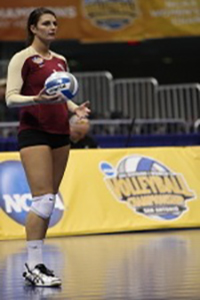 Florida State was the only ACC schools to finish in the top five of the standings, which rank 279 institutions' athletic departments. Florida State finished the 2011-2012 academic year with five squads in the top four of NCAA postseason play, a school record-tying five ACC championships, five ACC Coach of the Year honors, five ACC scholar-athlete of the year awards, more than 50 All-America honors, five CoSIDA Academic All-Americans and 64 All-ACC Academic team selections, numbers that may climb even higher as awards continue to be announced.
"Once again our athletes have found a way to excel on the field without sacrificing what they do in the classroom and that is a wonderful credit to each of them," Spetman said. "To have five ACC Scholar Athletes of the Year, five CoSIDA Academic All-Americans, a Lowes Senior Class Award winner and a National Player of the Year in James Ramsey, and nearly 60 student-athletes be recognized on All-ACC Academic teams makes everyone associated with Florida State very proud."
The Learfield Sports Directors' Cup was developed as a joint effort between the National Association of Collegiate Directors of Athletics (NACDA) and USA Today. Points are awarded based on each institution's finish in up to 20 sports — 10 women's and 10 men's.