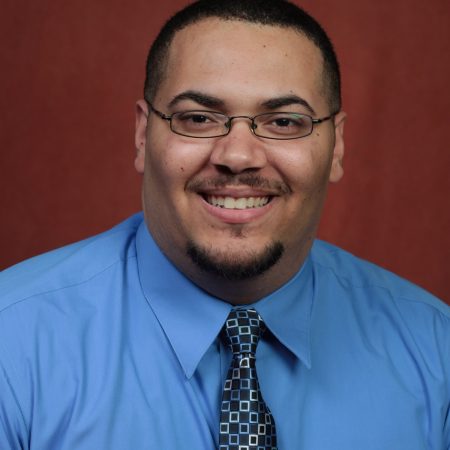 The Center for Academic Retention and Enhancement (CARE) at Florida State University will welcome 350 first-generation college students and their parents to campus on Saturday, June 23, for the annual Summer Bridge Program. The program is unique among summer bridge programs in the nation because of its size, scope and success.
CARE's Summer Bridge Program helps ease the transition from high school and enables students to get a jumpstart on their college careers by allowing them to take classes, participate in a variety of enrichment activities and have weekly luncheons with top administrators and faculty.
"The summer bridge activities build an academic foundation and demystify the college experience in a more relaxed campus environment before all 40,000 students arrive in the fall," said Tadarrayl Starke, director of the Center for Academic Retention and Enhancement.
CARE, which begins with the Summer Bridge Program, is widely credited as the reason behind Florida State's nationally recognized graduation rate of African-American students.Nearly 73 percent of black students graduate from Florida State within six years, a rate that exceeds our state university system by more than 20 percentage points and the national average by 17 percentage points. Florida State currently ranks third among top public research institutions in the number of bachelor's degrees awarded to black students.
Not all of Florida State's African-American students participate directly in CARE, nor are all CARE students African-American. But the efforts of this program — which provides mentoring, academic advising and counseling to its members until they graduate — has ripple effects throughout the campus, creating an atmosphere that's known to be supportive for first-generation and economically disadvantaged students. CARE has produced many of the university's top student leaders and successful alumni. In 2006, CARE student Garrett Johnson was named a Rhodes Scholar.This year, CARE student Sandy Noel earned a Fulbright English Teaching Assistantship.
Current CARE students, campus representatives and members of student organizations will be on hand Saturday to help the new students move into their summer home at Landis Hall, connect them with community service and leadership opportunities and hold information sessions for parents to help alleviate any fears about sending their child to college. Representatives from Housing, Financial Aid, Dining Services and Thagard Health Center also will offer workshops to the new students.
The move-in will take place:
SATURDAY, JUNE 23
11 A.M. – 4 P.M.
LANDIS HALL
FLORIDA STATE UNIVERSITY
TALLAHASSEE, FLA.
Directions from Downtown Tallahassee: Traveling west on Tennessee Street, turn left onto Copeland Street, turn right onto Jefferson Street, right onto University Way, and turn left at the stop sign. Continue west on University Way and then right onto Collegiate Loop.
A brunch with CARE students and top campus administrators will take place:
FRIDAY, JUNE 29
11 A.M.
MILLER HALL
THIRD FLOOR, UNIVERSITY CENTER C
282 CHAMPIONS WAY
FLORIDA STATE UNIVERSITY
TALLAHASSEE, FLA.
Directions from Downtown Tallahassee: Traveling west on Tennessee Street, turn left onto Copeland Street, turn right onto Pensacola Street then left onto Champions Way.
For more information, contact Starke at (850) 644-9699, (850) 556-1753 or tstarke@admin.fsu.edu.