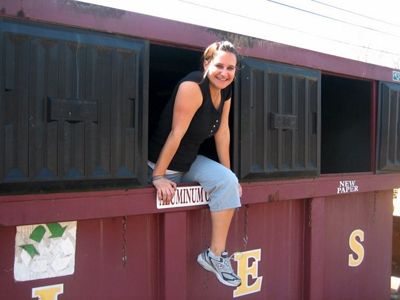 Florida State's "Chuck It for Charity" program is once again in full swing as students toss out tons of unwanted but reusable items.
For the fourth consecutive year, collection bins have been placed in each residence hall, some fraternity and sorority houses, and a few other locations on campus. Students who are moving out as the spring semester ends are urged to place their unwanted items — clothes, books, toiletries, you name it —inside the bins as a way of helping the Tallahassee community.
After the campaign ends on Sunday, April 29, the process of sorting through and divvying up all of the unwanted stuff begins. Around 50 student volunteers help empty the bins, then weigh and sort everything in a warehouse. Items collected include everything from bookcases and nonperishable food items to used Halloween costumes. All reusable items are then donated to local social-services agencies.
"It's my favorite program we do because it covers all the aspects of sustainability — environmental, social and economic," said Elizabeth Swiman, Florida State's director of campus sustainability. "It has a direct impact on the local community."
One of many local agencies that benefits from Chuck It for Charity is Grace Mission, a ministry designed to help underprivileged people in the community.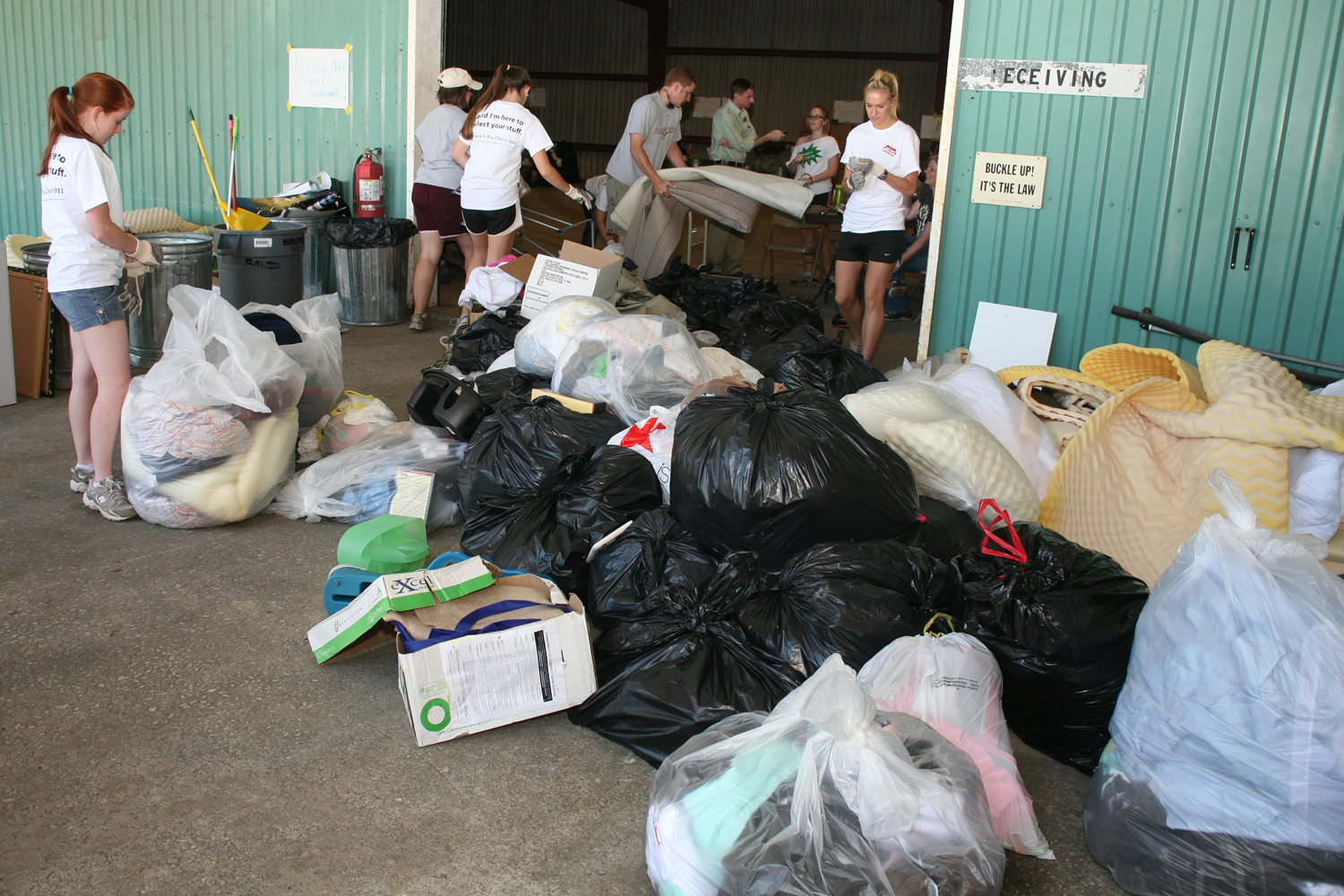 "Last year was our first time, and we were so grateful and delighted," said Elizabeth Crowe, the mission's director of children and family ministries. "We received carpets, bean-bag chairs, bed-rest pillows and shelves, which we used to build our new reading room. The students used to hate reading, but now they fight to get into the reading room — and it was only made possible through Chuck It."
Another agency that Chuck It for Charity has worked with is ECHO, the Emergency Care and Help Organization. The charity focuses on getting people and their families back on their feet after adversity strikes.
"We love Chuck It because it provides the basic items we need to help our clients get their lives back together — things like pots and pans, lamps and microwaves," said Jon Hinkle, ECHO's community outreach coordinator. "One year, Chuck It informed us they still had extra stuff after we had already picked up our share of donations. We went back and picked up an additional 50 to 60 microwaves, which were handed out free of cost in the community."
Last year, the Chuck It for Charity program collected more than 24,500 pounds of unwanted items, which were then distributed to 26 local community agencies.