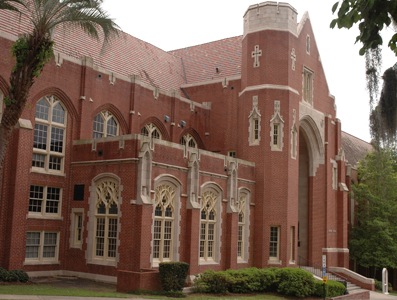 Great architecture in Tallahassee? Look no further than Florida State University.
The university's Dodd Hall — a Gatsby-era icon originally built as a library — has been recognized by the Florida chapter of The American Institute of Architects (AIA-Florida) as the 10th most popular building in Florida.
In March, AIA-Florida launched a "Top 100 Buildings" statewide online competition — and invited the public to vote for their favorite Sunshine State structure.
More than 2.4 million votes were cast. In the end, Dodd Hall was ranked right up there with the Fontainbleau, one of Miami Beach's most glamorous hotels.
"Architects in the Tallahassee community are delighted that Dodd Hall has been recognized as one of the top buildings in Florida by AIA-Florida," said Ivan Johnson, a senior architect and principal at Johnson Peterson Architects in Tallahassee, which was involved with the competition. "This building carries all the dignity of the Jacobean Revival style of the FSU campus as well asits own very special craftsmanship thatmake it so beloved by those who have experienced Dodd Hall, both inside and out."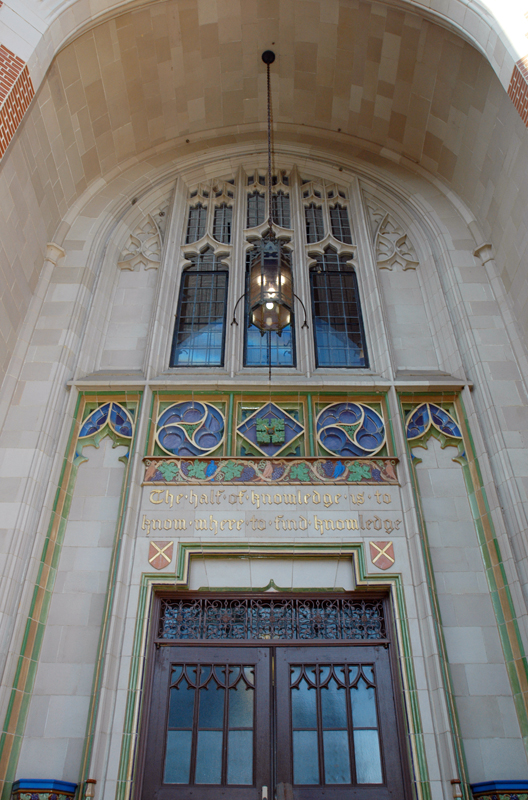 Dodd Hall was built in 1923 with $200,000 granted by the Florida Legislature for construction of a new library. Named for William George Dodd, who joined the faculty of the Florida State College for Women in 1910 and served as head of the English department and then dean of the College of Arts and Sciences, it remained a library until 1956, when Strozier Library was built. Over the years, Dodd Hall has housed the philosophy, religion and classics departments, WFSU-TV, the College of Arts and Sciences, and the Mildred and Claude Pepper Museum and Archives.
It has been restored to highlight the original details and the building's stained glass. The Tallahassee firm MLD Architects received an award from the Florida Trust for Historic Preservation for restoration of the building.
The AIA competition identified 100 structures across the state that represent the best in architectural achievement. The public was encouraged to vote online at www.aiaflatop100.org. The Fontainbleau Hotel in Miami Beach was voted the top building in Florida.