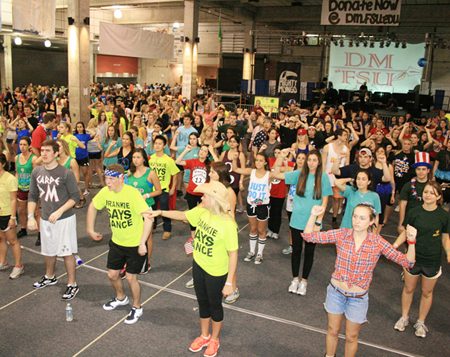 At 17 years old, Dance Marathon still has the moves, with no signs of slowing down. The completely student-run philanthropy at Florida State University raised more than $584,000 from Feb. 17 to Feb. 19 to benefit the Pediatric Outreach Program of Florida State's College of Medicine, the Children's Miracle Network and Shands Hospital for Children at the University of Florida.
During the event, children who have benefited from Dance Marathon over the years shared their stories with the more than 1,800 student dancers in attendance.
The event consists of two 20-hour shifts, which feature musical performances, games, activities and the famous eight minute "line dance" — a dance played every hour on the hour to keep the dancers energized.
Over the past 17 years, Dance Marathon has raised more than $3.8 million dollars.