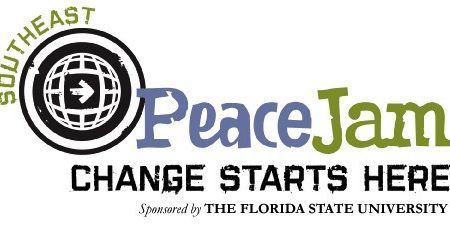 PeaceJam Southeast will kick off the new PeaceJam year on Saturday, Nov. 5, at Florida State University when 150 high school students from Leon County and across Florida and Georgia join 50 FSU students in a day of activities, communication and skill building.
Headquartered at Florida State in the Center for Leadership and Civic Education, PeaceJam Southeast is a part of PeaceJam, an international education program built around Nobel Peace Prize laureates who work personally with young people to pass on the spirit, skills and wisdom they embody. PeaceJam seeks to inspire a new generation of leaders who will transform themselves, their communities and the world.
At Saturday's PeaceJam Slam on the Florida State campus, FSU student facilitators will lead small groups in workshops and special events throughout the day to tackle the organization's Global Call to Action theme, "Equal Rights to Water and Other Natural Resources" — one of the topics that Nobel Peace Prize laureates and PeaceJam participants have identified as among the 21st century's most pressing issues.
Members of the news media and the general public are invited to attend two of Saturday's PeaceJam Slam events at FSU:
Peace Market (10:45-11:35 a.m., FSU Union Green): A collaboration of Florida State student organizations and high school PeaceJam groups that will be promoting their organizations and service initiatives.
Unveiling of the 26-by-12-foot Kids Guernica Mural (11:35-11:50 a.m., Moore Auditorium): The mural is designed and painted by PeaceJam students.
For more information on the PeaceJam Slam at Florida State, contact:
Florida State students serve as PeaceJam scholars and participate in all aspects of the PeaceJam program. To learn more about PeaceJam Southeast, visit the Center for Leadership and Civic Education website.