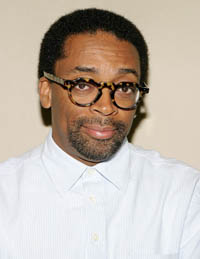 The Florida State University Golden Tribe Lecture Series, a collaborative, student-focused effort, will host "An Evening with Spike Lee,"a speaking engagement featuring the famed American film director, producer, writer and actor, on Sept. 8.
As one of the most influential directors of his generation, Lee has made a name for himself from the start of his career. While studying film at New York University's Tisch School of the Arts, he made a thesis film, "Joe's Bed-Stuy Barbershop: We Cut Heads,"which became the first student film ever to be showcased at the Lincoln Center's New Directors New Films Festival. His first feature film, "She's Gotta Have It,"shot on a budget of just $175,000, grossed more than $7 million at the box office.
Lee has produced and directed numerous groundbreaking movies — or, as they're known in the vernacular, "Spike Lee Joints."His film credits include the Academy Award-nominated "Do the Right Thing,"the Cannes favorite "Jungle Fever,"the acclaimed "Malcolm X"and "Summer of Sam,"and his Peabody-winning HBO documentary on Hurricane Katrina, "When the Levees Broke."Lee has also penned a dozen screenplays and has appeared in everything from his own "Clockers"to television's "Saturday Night Live."
As one of the most outspoken African-American voices in popular culture, Lee talks candidly and with authority about issues of race in mainstream media and Hollywood. While speaking, he uses a rare behind-the-scenes look at his body of work as a backdrop. Lee's images of racial division and understanding have ingrained themselves on the popular consciousness for more than 20 years.
"An Evening with Spike Lee,"is free and open to the public, but tickets are required. The event will take place:
THURSDAY, SEPT. 8
7 P.M.
RUBY DIAMOND CONCERT HALL
222 S. COPELAND ST.
FLORIDA STATE UNIVERSITY, TALLAHASSEE, FLA.
Ticket Distribution:
FSU students with a valid student ID can pick up tickets at the Oglesby Union Courtyard on Thursday, Sept. 8, from 2 to 4 p.m. Students will be given one ticket per valid FSU student ID. Each student may pick up more than one ticket (up to four tickets total) as long as he or she can present one valid FSU student ID per ticket. All remaining tickets will be available beginning at 5:30 p.m. at Ruby Diamond Concert Hall on a first-come, first-served basis for students and non-students alike. Tickets are not general admission; seats will be reserved.
Visit goldentribe.fsu.edu for online ticket information on this and other upcoming lectures.
The Golden Tribe Lecture Series was re-established in the fall of 2010 to provide the Florida State University student body with a series of speakers sponsored by the Student Government Association in collaboration with Union Productions. The Golden Tribe Lecture Series is an academically focused speaker series created to connect students to outstanding individuals who are either experts in their field or working at the forefront of a relevant political or social issue. The mission of the series is to engage students in issues and dialogue that will benefit their overall academic, scholastic or humanitarian experience.