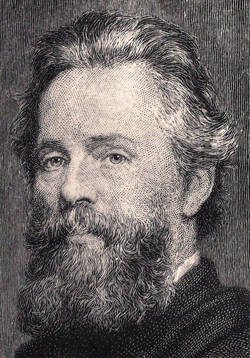 "Moby Dick" — intimidating? Naw.
Long a staple in undergraduate literature courses, Herman Melville's great American novel about the sailor Ishmael and his dark, soliloquy-fueled whaling voyage with Captain Ahab, might cause a little angst for non-English majors.
But Peggy Wright-Cleveland thinks such an intimidating text ought to be a little more user-friendly.
That's why she's organized Florida State University's first, 24-hour "Moby Dick" Marathon.
The endurance-reading event, which begins at 10 a.m., on Monday, Sept. 19 at Strozier Library, will end the next day when the last word has been uttered aloud. Participants will stand and read in 15-minute segments, which should allow for plenty of readers, including the likes of the FSU men's basketball team, the FSU track and field team, assorted English department faculty, FSU administrators and students from assorted majors — including, organizers hope, a few chemistry majors who just like to read.
The read-a-thon is free, open to the Tallahassee community, and will be well stocked with food and drink to keep ambitious readers fueled into the wee hours.
"This makes the book fun and accessible," said Wright-Cleveland, who teaches English at Florida State and is director of the Office of Faculty Recognition. "It's also a reminder that this is a great story, worthy of its canonical status, and not just for college professors."
Wright-Cleveland, who earned her doctorate in American literature from FSU in 2009, is teaching a course aptly named "Major Figures in American Literature." Her office bookshelves are filled with texts by H.L. Mencken, William Faulkner and Lillian Hellman. On her wall hangs an old copy of the Kansas City Star-style guide from the years Ernest Hemingway worked there as a reporter.
She chose "Moby Dick" for FSU's marathon because "it's a text that people adamantly love or hate." Wright-Cleveland got the idea after noticing similar read-a-thons at other universities that tackled daunting books such as "War and Peace," "Ulysses," and "Paradise Lost."
Though some volunteers — like FSU athletes — have already been scheduled for specific times, it's fine to just show up. In fact, the more the merrier, especially around 2 a.m., when, as Wright-Cleveland good-naturedly noted, "I may just be reading to myself."
For more information on the "Moby Dick" Marathon, contact Wright-Cleveland at (850) 645-8202 or mwrightcleveland@admin.fsu.edu.