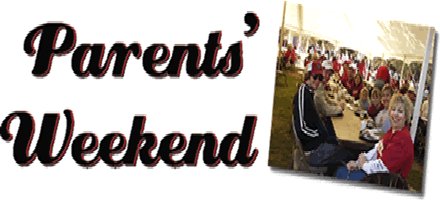 About 4000 parents, family members and students are participating in Parents' Weekend October 15-16. For many, this is their first family reunion since the beginning of the semester.
A jam-packed agenda includes activities ranging from a picnic on Union Green and football game against Boston College to academic sessions with topics like "Jane Austen on Film" and "Climate Change, Sea-Level Rise and the Drowning of Florida." Also on tap, a 5K fun run, a presentation by President Eric J. Barron, and parent-targeted sessions on campus life and opportunities.
Families will be able to enjoy performances of the Flying High Circus, a sidewalk chalk competition, a tailgate brunch, and late-night programming.
In his invitation to parents, President Barron said, "We invite you to immerse yourself in the Seminole environment this weekend. Florida State's picturesque campus, engaging activities and close-knit community of students, faculty and staff provide a unique and engaging experience for you and your children."
For more information, see union.fsu.edu/pw.