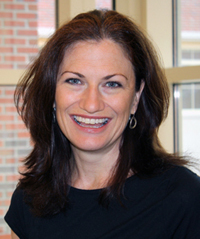 Students at The Florida State University care deeply about the world around them and are actively involved in making it a better place for everyone.
That's the considered opinion of Florida Campus Compact, a coalition of more than 50 colleges and universities formed to promote community service, service learning and civic engagement. The organization has presented Florida State with its highest honor, the "Most Engaged Florida Campus of the Year" award, which recognizes institutions of higher education that show an exemplary commitment to being an "engaged campus."
"We are thrilled for the statewide recognition of Florida State University's tradition of engaged learning across our campus classrooms, organizations and departments," said Laura Osteen, director of the university's Center for Leadership and Civic Education.
Community engagement has been strongly emphasized at Florida State for 16 years through the center. In the most recent academic year, FSU students, faculty and staff completed an estimated 185,000 hours of community service. Community involvement and service learning, in fact, have become essential aspects of Florida State's identity.
The university was recognized by Florida Campus Compact for, among other things, the many service-related partnerships it has formed with organizations in its local community. The Raa Middle School/Florida State University Musical Outreach partnership is one example. This partnership gives middle school students access to high-quality music programs, while university students develop skills as music teachers. Judy Bowers, a professor in the FSU College of Music, and Donna Callaway, principal of Raa Middle School, used a start-up grant to create a small after-school program organized and staffed by Florida State students. The program has grown to include before-, during- and after-school music programs that include a World Music Choir, Jazz Band, Steel Pans Ensemble, Study Buddy Tutorials, Strings, and Boys and Girls ensembles.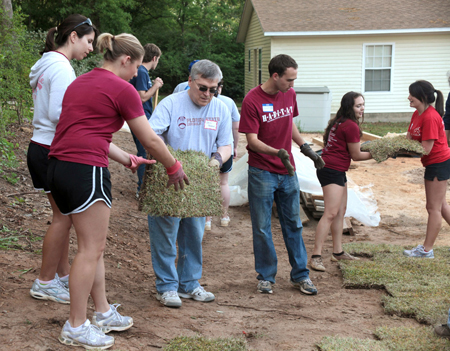 Florida Campus Compact also honored several individuals within the FSU community for their leadership in promoting community service and service learning. Steve Mills, the Center for Leadership and Civic Education's associate director, received the Community Engaged Educator award. Mills has been a service-learning instructor and administrator at FSU for more than 10 years and says he believes strongly in the power of informed, committed service to transform student perspective and give meaning to academic pursuit.
"When it all comes together so that university faculty and community professionals are acting as co-educators to students serving real community needs, students learn lessons they may never forget," he said. "I never tire of students speaking or writing about their experiences of true engagement in a community they may have never even recognized before. The lessons, personal and professional, are almost always profound."
In addition to Mills' award, an Outstanding Vista Recognition plaque was presented to Kayla Lopes, an AmeriCorps VISTA member currently serving as a mentoring coordinator with the Center for Leadership and Civic Education. At FSU, Lopes has recruited and trained more than 350 collegiate student mentors, who have worked with more than 200 low-income children at 15 local schools and community organizations, providing more than 6,000 hours of service throughout Leon County.
"When you mentor a child or anyone, it isn't about the academic lessons or ideals you are teaching them, it is about the giving of your time and attention," Lopes said. "The encouragement you offer and the knowing that someone believes in you, that is what makes the difference."
The Center for Leadership and Civic Education, part of Florida State's Division of Student Affairs, enhances the education of students for responsible citizenship and effective leadership. Through a variety of programs and certificates, it offers myriad opportunities for FSU students, faculty and staff members to get involved in community service on a regular basis.
"An engaged campus exists through reciprocal relationships among students, faculty, staff and community members," said Osteen, the center's director. "Creating and sustaining these relationships is hard work. I am so thankful for our campus and community colleagues' commitment and time to create positive sustainable change through our collective efforts."