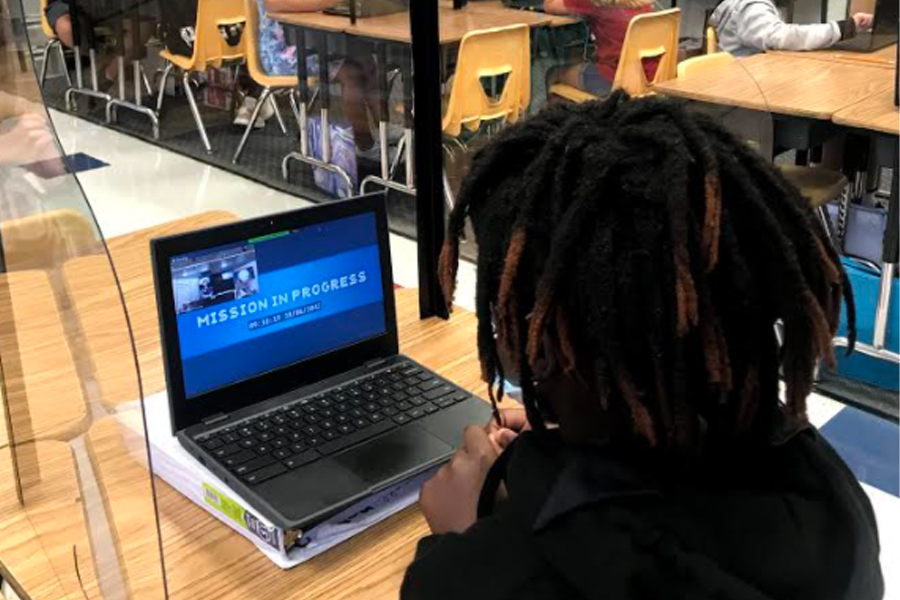 When the COVID-19 pandemic curtailed some of the in-person activities typically offered by Challenger Learning Center of Tallahassee, the science center created an online space mission that has since been used by hundreds of students.
The center, which is the K-12 outreach facility of the FAMU-FSU College of Engineering, adapted its on-site space mission simulator for a virtual mission called "Europa Encounter." Students act as scientists at a remote Mission Control while communicating with Challenger Learning Center staff who perform tasks as astronauts in the simulator.
The virtual mission has helped the center share its offerings to a wider audience. Previously, classes that wanted to do a space mission had to visit the center. Now, travel isn't required.
"We've been able to take that unique experience and share it at a time when a lot of schools can't necessarily come on a field trip," said Samantha Reaves, the center's communications and development manager.
The mission's goal is to launch a probe into Europa, one of the moons orbiting Jupiter, to collect and analyze data. As they work toward that goal, students must also react to onboard emergencies thrown at them to ensure the astronauts have a safe and successful mission. It takes problem-solving, communication and teamwork skills.
Challenger Learning Center of Tallahassee is a member of the Challenger Center Network, which has made it easy to share the virtual mission with other centers around the country. The Tallahassee center's reach is normally a 66-county service area in its region, but the virtual programming has received interest from centers as far away as Hawaii, Texas and Maine that are considering implementing their own programs.
In a challenging time for educators, the virtual mission has been a successful way for the center to continue its work of improving STEM education.
"Normally, our building is bustling," Reaves said. "We have busloads of kids coming and they're running, sometimes four to six missions a day. And it was our educators who said 'OK, let's figure out how we can have an innovative approach to this, get creative and develop a remote way to access this."
For more information on Europa Encounter and other virtual lessons, visit the Challenger Center of Tallahassee website.