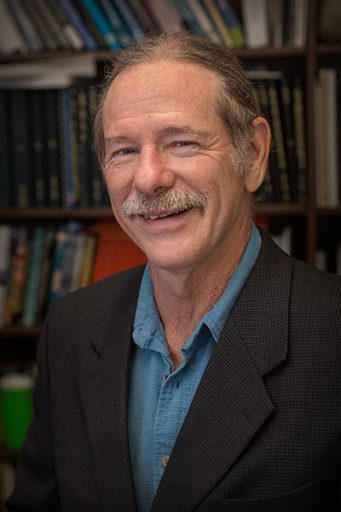 As people around the world isolate in their homes to prevent the spread of COVID-19, research indicates there may be some positive environmental outcomes.
Robert O. Lawton Distinguished Professor Jeff Chanton from the Department of Earth, Ocean and Atmospheric Science (EOAS) said data show significant decreases in air pollution since January 2020.
Chanton explained how the change in people's patterns because of the pandemic has affected emissions. His research focuses on greenhouse gas production and emission in wetlands, landfills and the deep sea.
During his time at FSU, Chanton has amassed an impressive research record. He has published more than 240 journal articles on permafrost decomposition, food webs, methane emissions, the Gulf of Mexico and the impact of groundwater discharge on the health of coastal waters. His work has also attracted significant financial support — he has brought more than $15 million in contracts and grants to the university individually or with colleagues.
What are your thoughts on the environmental impacts of COVID-19?
I see this as being an opportunity for us to really see what it would look like to slow down, what the effects might be and what the consequences will be if we don't. It is just so visual to us right now. I think a lot of individuals are thinking the same thing, and I hope we are taking this opportunity to really consider our path.   
Are there lessons to be learned from this or will this not really matter in the long run in terms of emissions? 
World economies are slowing down, and there will be massive spending by governments all over the world to jumpstart them.  
 It may make a difference if we spend more stimulus money on developing green power, or even nuclear power; something that would not emit CO2 — some sort of non-fossil fuel process where we can generate clean energy instead of digging stuff out of the ground, burning it and releasing carbon dioxide. 
 As we, through our governments, are going to be making massive investments to get out of this economic hole, let's choose carefully how we make those investments. What is the best way to ensure the quality of the future for our children and grandchildren?  Let's think beyond the next fiscal quarter.  Let's think about our one Earth, recently shown by a virus to be so tiny. 
How do you feel nature will respond to this pandemic?  
Across Florida we are closing beaches to reduce gatherings of people that may spread the virus. With the beaches closed, for the first time in decades, the shore birds that come to nest there will have a chance to raise their young without people driving, sunbathing and walking their dogs all over them.   
To me this is an awesome window into reminding us who the original tenants of our beaches are. It is a pleasure to imagine other species, besides ourselves, being able to raise their young in their natural habitat.  
 How does the consumption of goods and food play into this discussion?  
Looking on the positive side of things, this pandemic is bringing our community together emphasizing sustainable activities. It will encourage us to reach out to our neighbors where we wouldn't have otherwise.   
We should ask ourselves how many goods and things we are willing to not buy. How many things that need to be mass produced and shipped here from far away can we sacrifice? Can we curtail our lifestyles so our children can breathe better and have a more stable climate and a more sustainable future? 
We should treat this as an opportunity for people to learn more about each other and stop and breath. A social "pause."   
 I hope we do learn from this. If we come back too fast and do the same things, we won't have learned anything we might have during this time.