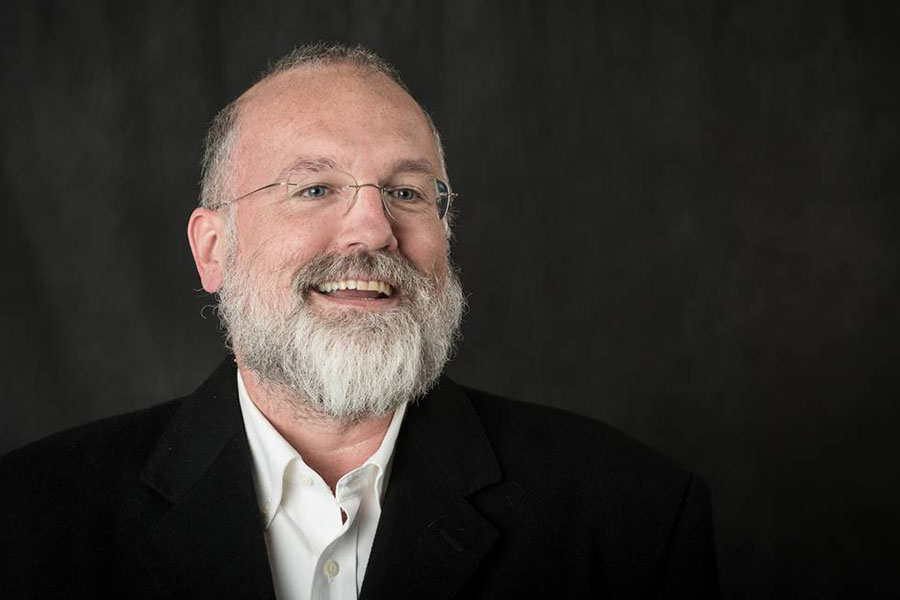 Until recently, Greg Boebinger counted on three fingers the high points of his career: earning three bachelor's degrees (simultaneously); snagging a job at storied Bell Laboratories as a young physicist; and becoming director of the National High Magnetic Field Laboratory, headquartered at Florida State University.
But this week brought news that now requires an extra digit: Boebinger has been named a fellow of the American Academy of Arts and Sciences, one of the country's highest professional honors.
As one of 228 new fellows, Boebinger is now part an elite group, founded in 1780, that has included renowned statesmen (Thomas Jefferson, John F. Kennedy), scientists (Alexander Graham Bell, Jonas Salk) and artists (Martha Graham, Georgia O'Keeffe). Boebinger joins seven fellow Florida State faculty members on the Academy, including two MagLab colleagues, physicist Laura Greene and chemist Alan Marshall.
"I am deeply honored to be included among some of the leading minds and talents of our nation's history," Boebinger said of the award. "I had no idea I had been nominated."
The recognition, however, came as no surprise to Florida State Vice President for Research Gary K. Ostrander.
"Greg Boebinger has distinguished himself as a first-rate physicist and has also led the MagLab to new heights since his appointment as director more than a decade ago," Ostrander said. "This honor is truly deserved."
 This is by no means Boebinger's only accolade: He is a fellow of both the American Physical Society (APS) and the American Association for the Advancement of Science, among other kudos.
But this distinction, coming several decades into his career, feels special, Boebinger said, an acknowledgment not only of his contributions to physics, but of his work expanding high magnetic field research.
"Of all the prizes, I think this is the most satisfying," he said.
Boebinger's research, which focuses on high-temperature superconductivity and the quantum Hall effect, has made a deep impact in his field and has been cited by thousands of other scientists. But equally important is his work as a leader and promoter of science, said Greene, chief scientist at the MagLab and APS president.
"Based on the science alone, he's worthy of this honor," Greene said. "But his other contributions show that he is a great statesman of science, as well."
The Academy is one of the country's oldest learned societies and independent policy research centers, convening leaders from the academic, business, and government sectors to respond to the challenges facing the nation and the world. Boebinger will be formally inducted at the House of the Academy in Cambridge, Massachusetts, in October.