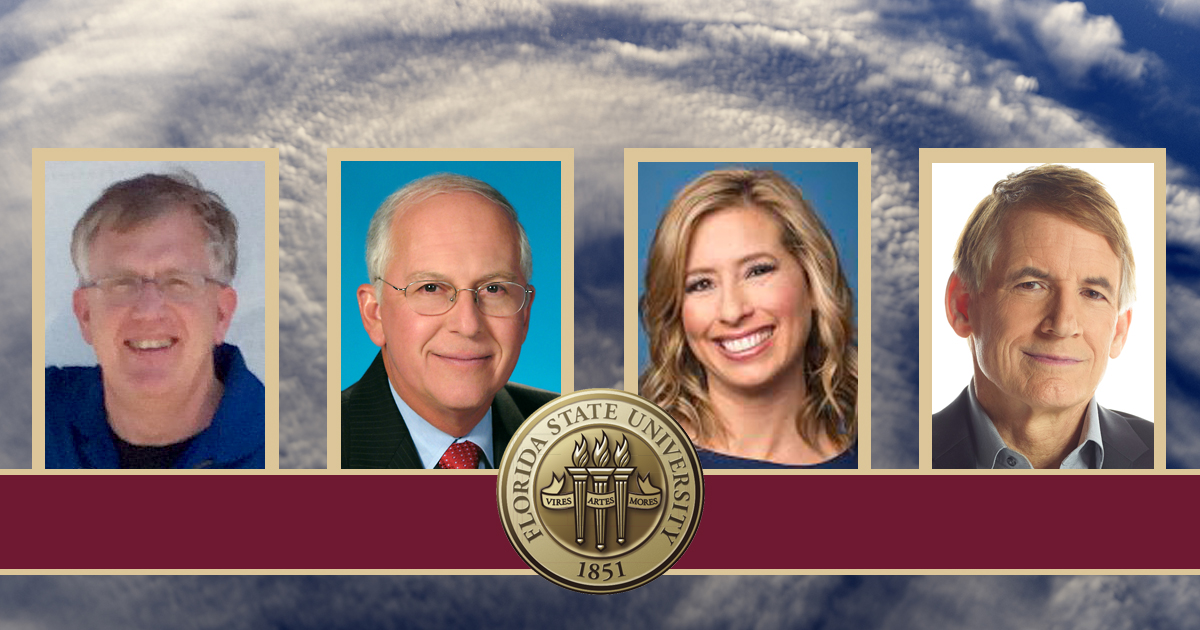 We're in the home stretch of an above-average hurricane season that has kept weather forecasters busy. Through the end of October, 14 named storms had formed in the Atlantic, six of them spun into hurricanes.
The storms sent meteorologists scrambling to prepare for possible U.S. impacts and many of those sprinting into action are graduates of Florida State University's nationally renowned meteorology program.
One FSU alumnus racing into harm's way for our benefit is meteorologist Rich Henning, who gathers critical weather data as part of the NOAA Aircraft Operations Center at MacDill Air Force Base in Tampa.
Henning flew several missions into Hurricane Matthew in late September as it exploded into a Category 5 hurricane and headed for the U.S. coast.
As flight director of a Gulfstream 4 reconnaissance jet, Henning is in charge of the mission. He shoulders the responsibility to safely guide the plane through the storm and simultaneously gather crucial meteorological data, even as the aircraft bounces through wind gusts sometimes exceeding 200 mph.
But don't expect to see Henning anxiously gripping the armrests of his flight chair with white knuckles. Ever.
"I'm actually more worried about messing up, making mistakes, than I am about being afraid of the storm," said Henning, whose career as a Hurricane Hunter spans more than 20 years in the U.S. Air Force and NOAA. "The fact that you're bouncing around in the storm and things are coming off the walls sometimes, I'm focusing on the data. It's almost like I don't have time to be afraid."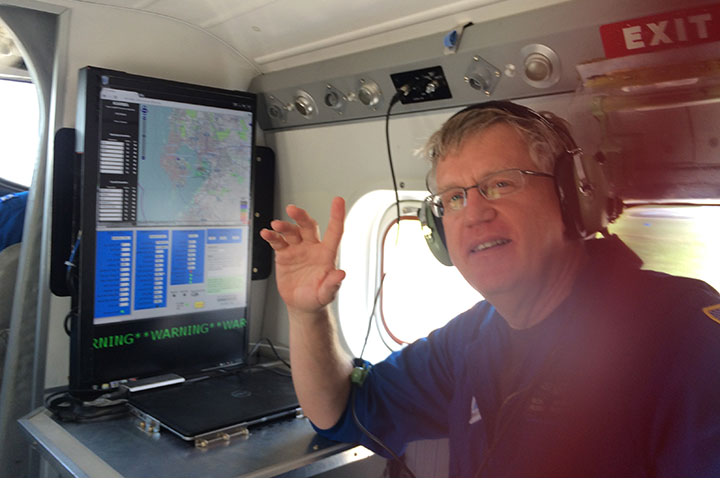 The Big Influence of Florida State Graduates
Henning loves his job despite its inherent danger and challenges. He loves gathering hard-to-get information that helps save lives, and he's willing to risk his life for that work.
"FSU transformed me from a weather enthusiast to a scientist," Henning said. "My education at Florida State was the gateway to my entire career as a meteorologist. If it were not for the education I got at Florida State, none of this would've been possible."
He shares that mindset with thousands of Florida State graduates who have been able to pursue their love of meteorology, hurricane research and weather forecasting at the university.
FSU has been sending its graduates into our nation's weather forecasting ranks since 1949. Since then, the meteorology department has awarded more than 2,300 degrees (1,800 B.S., 350 M.S., and 200 Ph.D.) to students. Their influence has steadily grown over the past 65 years.
Today, just at the National Hurricane Center in Miami, 30 percent of the weather experts have degrees from Florida State. Over the past 50 years, four FSU alums have led the NHC including the present director, Rick Knabb.
Max Mayfield, a former Hurricane Center director and current Hurricane Specialist at WPLG-TV in Miami, earned his master's degree in meteorology from FSU in 1987. He believes that degree helped open the door for him to be selected to lead the NHC in 2000.
"I'm sure I never would have become the director of the Hurricane Center if I had not had that advanced degree," Mayfield said.
Other FSU graduates to direct the NHC were Neil Frank (1974-1987) and Bill Proenza (2007). In addition, Gordon Dunn, who led the Hurricane Center from 1965 to 1967, took courses at Florida State.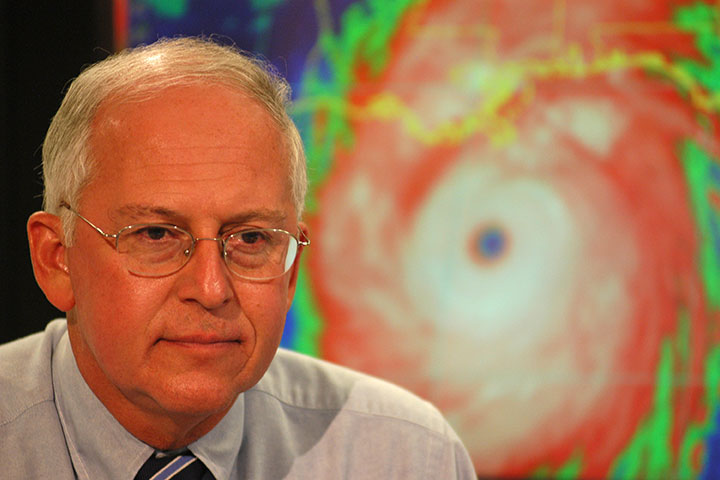 "Producing Some Really Good Meteorologists"
As a teenager, Mayfield dreamed of becoming a pilot but he didn't have good enough eyesight for that job. In 1972, he landed a job as a meteorologist at the Hurricane Center where he worked with Frank, who earned his master's ('59) and Ph.D. ('70) at Florida State.
"The first time I ever heard him give a hurricane preparedness talk, I was hooked forever," Mayfield said. "He is one of the key people who encouraged me to go back to grad school, along with Bob Sheets. Neil said, 'You need to go to Florida State.' I'm really glad I picked Florida State. Florida State has had a long history of producing some really good meteorologists."
Feels Like Home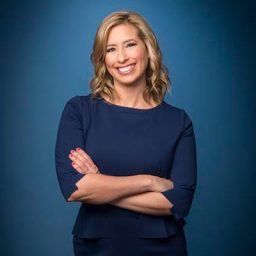 Stephanie Abrams, who earned her meteorology degree at Florida State, is one of those really good meteorologists. She's covered many hurricanes and severe weather events since joining The Weather Channel in 2004 and has become one of the most recognizable meteorologists in the nation.
Born and raised in Florida, Abrams said she felt like she found her home in FSU's meteorology program. She found professors there who were passionate about the subject.
"I think the professors made a difference in that they were so engaged with the kids and also there were small classes there," Abrams said. "So it was really nice that the class hung out together, and it was nice to have that kind of environment."
That kind of family environment is a common theme when you talk with FSU meteorology graduates, no matter when they earned their degrees.
"Mr. Hurricane"
Bryan Norcross's FSU experience inspired him to examine the most effective ways to communicate weather messages.
Norcross, who now works at The Weather Channel, earned the nickname "Mr. Hurricane" following his TV coverage of Hurricane Andrew in August 1992. He remained on air for 23 hours, calmly tracking the Category 5 storm and advising viewers on how to stay safe. Norcross affirmed that nickname 13 years later during Hurricane Wilma when he stayed on air for more than 30 hours of continuous coverage.
Norcross's long, successful weathercasting career started unexpectedly in 1979. He was managing a TV newsroom in Louisville, Ky. — an off-air job — when he decided he wanted to see if he could "do the weather on TV." As news director, he could have just put himself on air. But he wanted to do the job with authority and credibility, so he reached out to two professors at Florida State: Ted Clevenger at the College of Communication and Tom Gleeson at the meteorology department.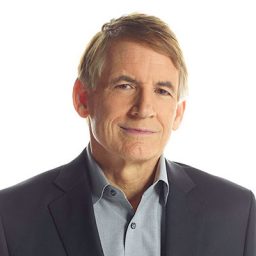 "They understood that broadcast meteorology needed to be part of the meteorology program," Norcross said. "They couldn't just turn out scientists and be a successful department with the profile that was required in the modern world. It was their vision that led them to this conclusion, and it changed my life."
That visionary approach would help shape the necessary credentials for future American weathercasters.
Norcross — FSU's first broadcast meteorology student — learned tropical weather lessons from Professor Noel LaSeur, an iconic pioneer in the field of meteorology. LaSeur was on some of the first research flights into hurricanes in the 1950s — a practice that many people, at that time, considered a little crazy.
Prepared for Anything
Norcross says those FSU originals including LaSeur, Gleeson, and Chuck Jordan created a "world-class meteorology department" at Florida State, and along with Clevenger, gave him the opportunity to learn the craft of broadcasting while also understanding the science of storms.
"It was an extremely rich experience, and it set me on a path," Norcross said. "It was hard. It was a lot of work, but it prepared me very well to handle things that came along, and I got some difficult situations."
Like his first day on the job at CNN after earning his FSU degree, when the Three Mile Island nuclear accident released radioactive materials into the air. CNN rushed Norcross onto the air to explain how those materials would disperse and what direction they would travel.
"The meteorology classes came right back to me," Norcross said. "It gave me a way to figure that out and have a reasonable discussion about it."
Of course, thinking on your feet is part natural gift and part preparation. Florida State's world-class meteorology program — with its history of visionary giants in the world of weather forecasting and intimate family environment — has taught thousands of students since 1949 the lessons they need to be prepared for virtually anything: hurricanes, floods, blizzards, even a nuclear accident.
And when those "really good meteorologists" from FSU sprint into action for our protection, sometimes into harm's way to tackle a tough job where there's no time to be afraid, we all can feel a little safer knowing they're looking out for us.
For more information on FSU's meteorology program, visit http://www.eoas.fsu.edu/programs/meteorology. 
Save
Save