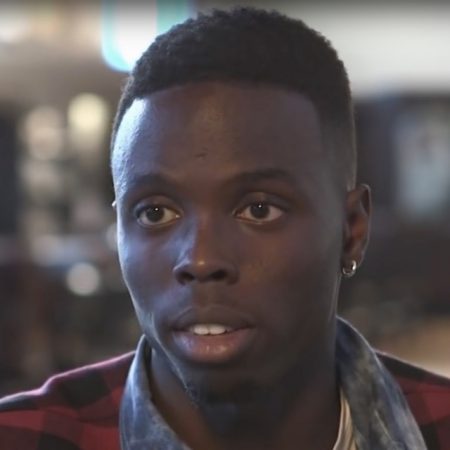 Florida State University has partnered with Techstars, one of the world's leading startup accelerators, to promote diversity in the technology sector by providing internships for first-generation college students from socioeconomically challenged backgrounds.
The Tech Fellows program initially will allow four students enrolled in FSU's Center for Academic Retention and Enhancement (CARE) to serve in internships this summer at participating Techstars accelerators for tech startups in Berlin, Chicago and Detroit.
After the four students complete their internships, FSU will hire them as entrepreneur ambassadors to work to expand the program beyond its pilot stage. They will teach a nine-month class on best practices in entrepreneurship to other FSU students from similar backgrounds. The students who excel in the class will serve as Techstars interns the following summer.
"I'm excited beyond belief and can't wait to experience what I believe can change my life forever," said James Turner, 19, a business major from Apopka, Fla., who aged out of the foster-care system. He hopes to use skills acquired during his internship at Techstars Chicago to build technology that helps youth in the foster-care system.
"Foster care and group homes are gold mines for our nation," Turner said. "But youth in the system need our help."
Research reveals that entrepreneurs in the technology sector are disproportionately white males from affluent backgrounds. Leaders from both FSU and Techstars believe that integrating first-generation college students from economically disadvantaged backgrounds into the technology entrepreneurship sector can result in positive outcomes for individuals and society.
"Careers in tech can drive economic mobility. But students from economically disadvantaged backgrounds are the least likely demographic to engage in tech entrepreneurship," said Chris Markl, lead organizer of the partnership and FSU's social entrepreneur-in-residence. "By integrating this group into the tech community, Tech Fellows is designed to transform participants' financial future."
Nicole Glaros, chief product officer at Techstars, echoed Markl's sentiments.
"Welcoming students from economically challenged backgrounds into the Techstars community helps them see that their backgrounds are no longer a disadvantage, but perhaps an advantage," Glaros said.
David Cohen, founder and managing partner of Techstars, believes that programs like Tech Fellows can also improve the technology sector.
"At Techstars, we've researched thousands of companies we've worked with and the results are clear: diversity helps everyone," Cohen said. "The Tech Fellows program is a promising way for us to advance inclusive entrepreneurship."
Through an effective network of support, CARE creates unparalleled results with students disadvantaged by virtue of economic or educational circumstances and allows them to graduate at rates higher than the general student population, according to Karen Laughlin, Florida State's dean of Undergraduate Studies.
"CARE students are always eager for new opportunities, so our partnership with Techstars is a great way for them to harness their ingenuity and resilience," Laughlin said. "The Tech Fellows program will give them the tools they need to forge their own economic path in the technology field."
To learn more, visit http://techfellows.org. To view a story about Turner that aired on the PBS "NewsHour," click here.
Members of the public who want to support the Tech Fellows program with a financial contribution can do so by clicking here.
Florida State University's partnership with Techstars adds to its strong and quickly growing entrepreneurship community. FSU's robust entrepreneurship emphasis is rapidly expanding beyond the College of Business. Thanks to a recent $100 million gift, FSU is establishing the independent, interdisciplinary Jim Moran School of Entrepreneurship and enhancing the Jim Moran Institute for Global Entrepreneurship, which provides outreach to small to mid-sized existing businesses. FSU already employs more than 20 full-time faculty members who serve as entrepreneurs-in-residence, mentoring and teaching students across campus.