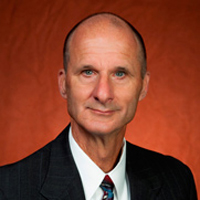 Researchers wanting to improve cancer treatments, build new solar-based cars and help prevent pre-term labor were among a group of exhibitors who gave the local community a "sneak peek" of their inventions during a special event showcasing Florida State University research.
More than 40 student and faculty researchers showed off their work Nov. 7 at the annual event known as the Sneak Peek. The hope of these researchers is that these high-impact projects will make successful transitions from the labs on FSU's campuses to the marketplace, creating jobs, economic opportunity and improved lives in their wake.
Many of the researchers were looking to colleagues who have presented at the Sneak Peek in past years or who have made major scientific discoveries themselves. FSU's own Nobel Prize-winning chemist Harold Kroto and local economic expert Dale Brill were both on hand at the Challenger Center, along with current FSU faculty members who have already taken the plunge into the business world, to offer inspiration and advice to their colleagues.
For example, Joe Schlenoff, professor of chemistry and biochemistry, started a company called nanoStrata that manufactures robots to create biofilms.
"People are really realizing that FSU is a place where things happen," said John Fraser, FSU's Assistant Vice President for Research and Economic Development.
Jinfeng Zhang and Amy Sang's work on chemotherapy is a prime example. Zhang, an assistant professor of Statistics, partnered with Sang, a professor in the Biochemistry Department and a cancer researcher, to look at chemotherapy treatment.
"Cancer is a high impact problem," Zhang said. "You have friends, relatives with it."
More than 1.6 million new cancer cases are expected to be diagnosed in 2013 and roughly 22 percent of those patients — or 352,000 — will receive chemotherapy to treat the disease. But, the response rate of chemotherapy is less than 30 percent.
Chemotherapy, while having many benefits, is extremely toxic and comes with painful side effects. So, Zhang and Sang began designing a chemotherapy treatment based on a set of genes. Their initial design, tested on 1,000 breast cancer patients, improved the chemotherapy response rate from 25 percent to 42 percent.
"The premiere goal is to look at whether a patient should receive an aggressive chemo treatment or a less aggressive one," Zhang said.
The research must face many regulatory hurdles first though before it is ready for use in local hospitals.
Zhang has filed a patent application for his design and also formed a company, Innomedicine LLC, with hopes of marketing the program to cancer centers around the country.
James Olcese, an Associate Professor of Biomedical Sciences, is following a similar route.
His work, for the last decade, has focused on fertility issues and why women go into pre-term labor.
Many women go into labor at night, when the hormone melatonin is at its peak. Olcese's research, conducted on patients from Tallahassee Memorial Hospital who were in late term pregnancies, found that if the women were subjected to bright light overnight, the melatonin levels dropped.
"Turning on the light at night suppresses contractions," he said.
Olcese is now constructing light-emitting glasses that women at risk of pre-term labor could wear. He's trying to get funding to continue his work and estimates that the product should be ready for the market in the next few years.
While Olcese, Zang and Sang were just a few of the faculty researchers trying to introduce their work to the business world Thursday night, undergraduate students were also milling around examining projects and showing their own work.
The FAMU-FSU College of Engineering has its students working on a solar car. Students last year built the basic outline of the car from carbon fiber, which is about 20 pounds. The current crop of students will now work on finishing the design and constructing the internal electrical work.
They will compete in a competition later this year to see who can design the best car.
FSU Vice President for Research Gary K. Ostrander said the event showcases extraordinary work each year and he was excited to see future work by the faculty and students.
"These researchers really demonstrate some of the most unique and life-changing work coming out of Florida State University," Ostrander said. "We can't wait to see what the next year will bring and what new work our faculty will be showcasing at next year's Sneak Peek."