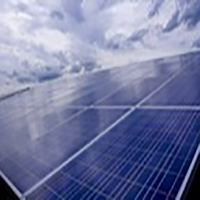 Florida State University has recruited three leading energy-focused researchers to push innovation in solar cell-related technology while helping to build on the university's recent designation as a pre-eminent university.
Hired as part of a new strategic faculty hiring initiative in energy and materials, the three researchers left their posts at other prestigious universities and laboratories to pursue their scholarly efforts in FSU's collaborative, STEM-focused environment. Their research interests center on specialized materials used for energy production, conversion, storage and utilization.
"Achieving our goals as a major research institution is about investing in the right people and giving them the supportive environments they need to make the next big breakthrough," said FSU Provost and Executive Vice President for Academic Affairs Garnett S. Stokes. "Each of these individuals brings with them tremendous expertise in the materials and energy areas, and we look forward to what they will be able to accomplish in the years ahead."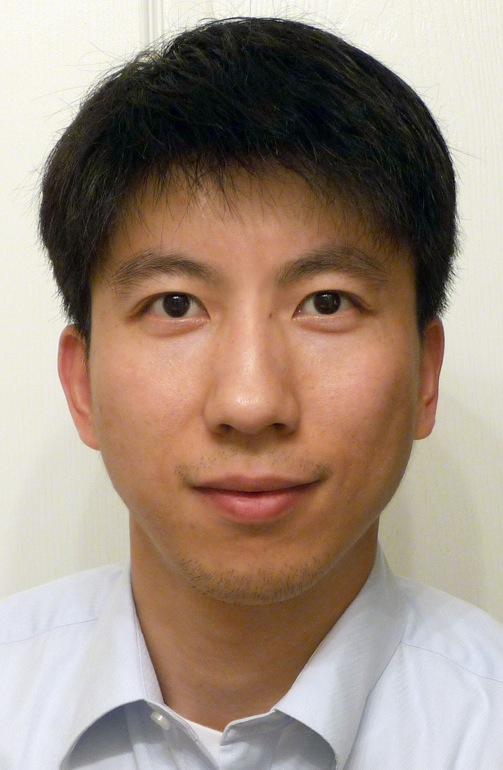 Hanwei Gao, assistant professor in the Department of Physics: A former postdoctoral research fellow at the University of California, Berkeley, Gao will be studying the interactions between light and solid-state materials, as well as the behaviors of electrons and photons at the atomic and molecular levels of materials.
"Development of renewable energy sources, such as solar panels that harvest energy from the sun, is undoubtedly crucial toward a sustainable environment on Earth," Gao said. "I'm focused on understanding how light interacts with certain materials and how electrons migrate across those materials so that we can improve the performance of solar cells to a point where they supplement, and even replace many existing non-renewable energy sources."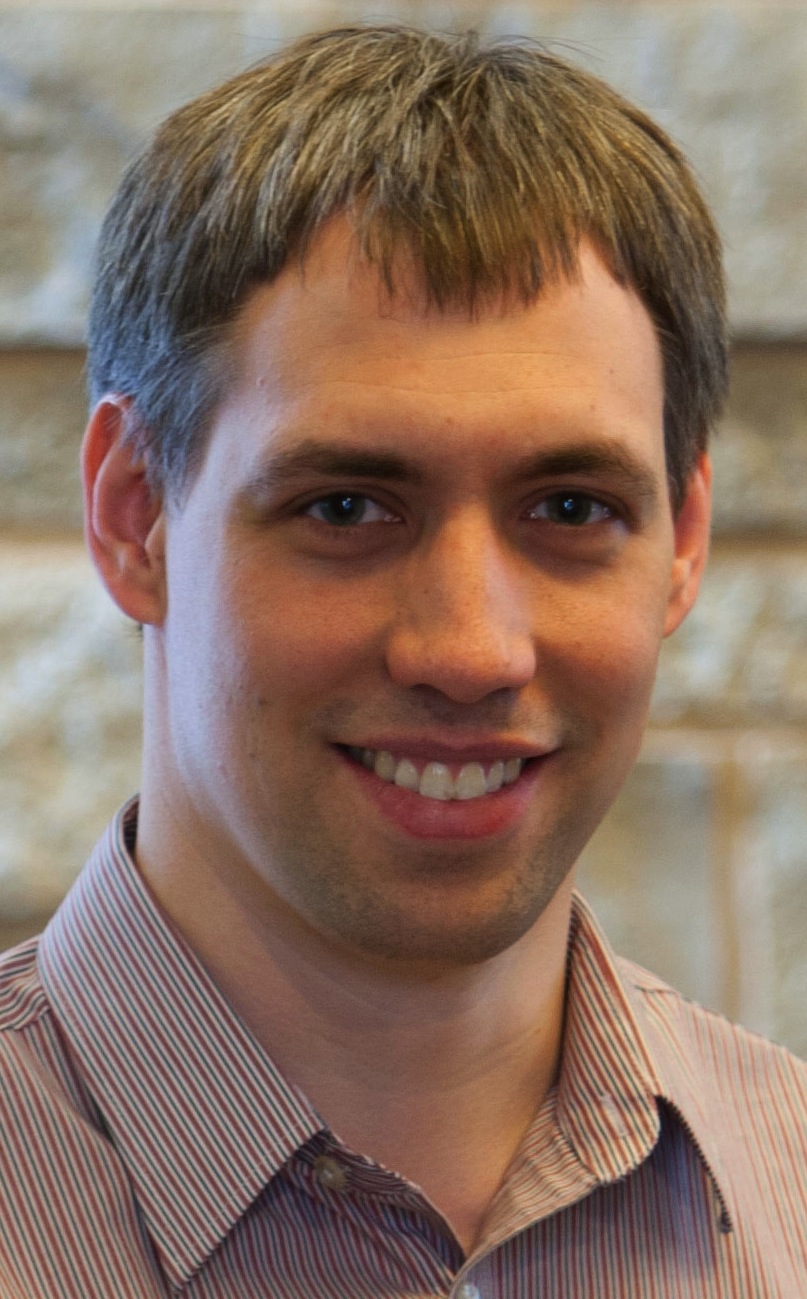 Kenneth Hanson, assistant professor in the Department of Chemistry & Biochemistry: A former postdoctoral associate at the University of North Carolina at Chapel Hill, Hanson's primary research focus is making new molecules and testing their behavior in solar cells. By manipulating the dyes and structures in these solar cells he will be able to find out how to make them more efficient, eventually leading to devices that will generate more electricity given the same amount of sunlight.
"I envision my research contributing to the development of efficient, inexpensive solar cells that are seamlessly incorporated into our day-to-day lives," Hanson said. "Also, the information we gain about the interaction between light and molecules could inform a range of technologies not necessarily related to energy, ranging from photodynamic therapy (using light to treat diseases) to making thinner TV screens."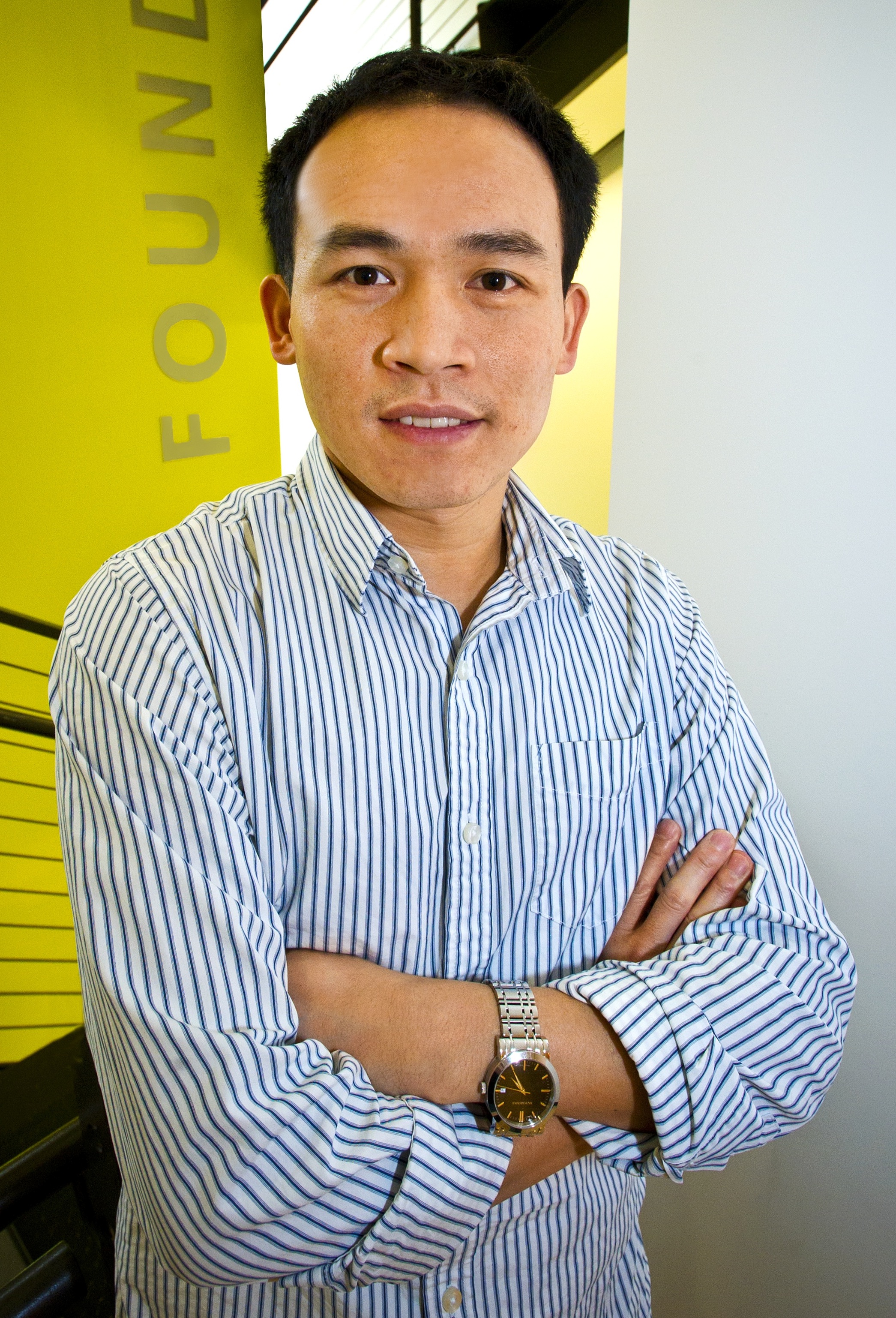 Biwu Ma, associate professor in the Department of Chemical and Biomedical Engineering: A former staff scientist and principal investigator at the Lawrence Berkeley National Laboratory, Ma will be developing new types of functional materials with a particular focus on materials that can improve solar energy conversion devices, energy storage devices, light emitting devices, transistors and sensors.
"The purpose of my research is to study the underlying chemical and physical properties of new materials so I can better understand how they obtain their unique properties and what affects their performance in certain devices," Ma said. "Increasing our understanding of these materials will help us design newer, better and more efficient materials for a wide range of technological areas."
As part of the interdisciplinary nature of the Energy and Materials initiative, the new researchers will combine their different areas of expertise to approach the overall research effort in unique ways, thereby increasing the likelihood of scientific breakthroughs. The researchers will also be leveraging existing strengths in academic departments in the College of Arts and Sciences and the College of Engineering, and interdisciplinary entities such as the Aero-Propulsion, Mechatronics and Energy Center, Center for Advanced Power Systems, High Performance Materials Institute, National High Magnetic Field Laboratory and FSU's association as a core partner university with Oak Ridge National Laboratory.
FSU selected these leading researchers from a pool of more than 400 applications and nominations from around the globe and plans to recruit additional researchers for the initiative over the course of the 2013-14 and 2014-15 academic years.
The researchers could also play a major role in the development, organization and success of new energy-focused, FSU-based spinoff companies, current examples of which include Bing Energy and General Capacitor.
"From grants and contracts that feed local and state economies, to licensing revenue from breakthroughs and inventions, university researchers are a significant economic driver for our nation," said FSU Vice President for Research Gary K. Ostrander. "Of course, it takes talent and passion to properly fuel this economic driver, and I'm confident these new additions to the FSU research family will bring those attributes in abundance as they work to improve solar cell technology and its application throughout the world."