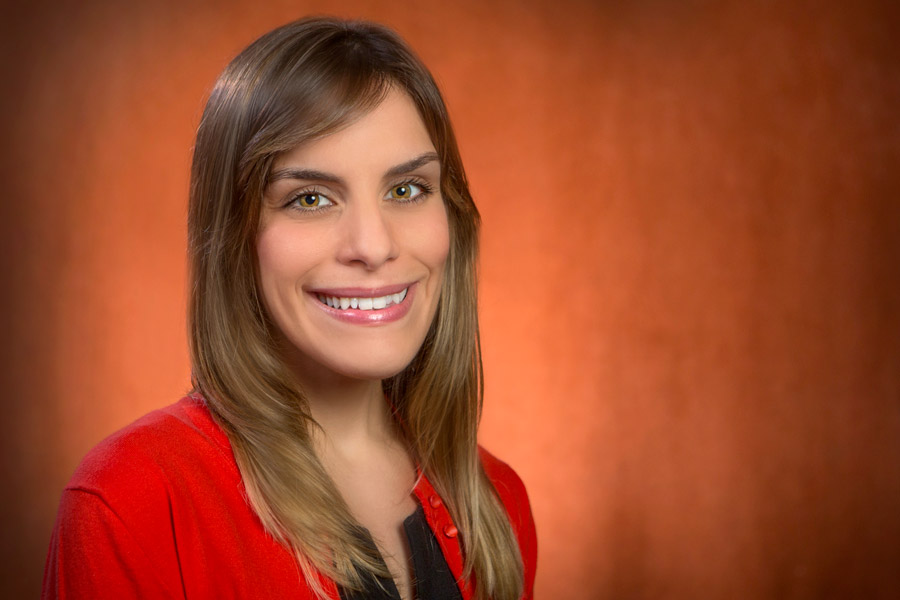 A Florida State University psychologist has received one of the nation's top awards for young scientists conducting suicide research.
Associate Professor of Psychology Jessica Ribeiro has earned the 2023 Edwin S. Shneidman Award from the American Association of Suicidology in recognition of her research into suicide causes and prevention. The award, named for the association's founder who served as a pioneer in suicide intervention, recognizes early career researchers who have made exceptional contributions to the field of suicidology.
"It means so much to have been nominated and selected for such an elite national award based on the merits of my work, especially as a young female in the field who is a first-generation college student and first-generation American," Ribeiro said. "I feel strongly that any good that has come from my work is a reflection of the outstanding mentors I've had, excellent collaborators I've worked with, and students that I've trained."
The AAS was founded in 1968 and has grown into the world's largest and nation's oldest membership-based suicide prevention organization, promoting research into suicide and its prevention and supporting public awareness, public education, and training for professionals and volunteers.
Since the beginning of her career, Ribeiro's research has focused on the fundamental questions of what causes suicide and how it can be stopped, with the ultimate goal of reducing suicidal behavior.
According to the World Health Organization, nearly 1 million lives worldwide are lost each year to suicide and these rates have been generally consistent over time. In Ribeiro's lab and research program, psychologists work across the three major domains of suicide science: risk (who and when), cause (facilitators and deterrents), and intervention (translation and implementation). Integrating these domains and studying them together rather than separately offers a more complete understanding of suicidal ideation.
"Without knowledge on suicidal thoughts and behaviors, what we call understanding, it is challenging to develop effective interventions to prevent suicide," Ribeiro said. "Prediction focuses on advancing knowledge about suicide risk, and in my study of suicide prevention, I am interested in leveraging the knowledge about suicide causation to develop effective interventions that can be readily implemented on a large scale."
In 2018, Ribeiro and former FSU Assistant Professor of Psychology Joseph Franklin were awarded $1.5 million from the U.S. Department of Defense to develop a revolutionary machine-learning tool to address an alarming surge in suicides among U.S. veterans. This clinical decision support tool is based on powerful machine learning algorithms for electronic health records that can predict with 80-90 percent accuracy whether someone will attempt suicide as much as two years into the future.
This machine learning algorithm to predict suicidal behavior among active duty servicemembers was completed in fall 2022, and the team has worked with primary care providers at the Navy Medical Center in Portsmouth, Virginia, to increase deployment of the tool.
Ribeiro earned her bachelor's at the University of Pennsylvania in 2008 and graduated with her doctorate from FSU in 2014. She is the second FSU faculty member to earn a Shneidman Award after Robert O. Lawton Professor of Psychology Thomas Joiner, a leading expert on suicide research.
"In multiple spheres, and with cross-disciplinary and profound applied impacts, Jess is a consummate innovator and transformative force," said Joiner, who also directs FSU's Psychology Clinic. "Importantly, I am hopeful and optimistic that she is working on a grave form of human misery, with serious potential to contribute to or conceive a solution to it."
For many, suicide is inherently troubling to understand as it goes against the innate human drive to survive. While talented and exceptionally bright researchers have put forth many efforts toward understanding and preventing suicidal ideation, suicide rates remain high.
"Suicide is also extremely challenging to study well. All of this is what really motivated me to study suicide science," Ribeiro said. "Although rates have persisted, I am encouraged by findings in my field in recent years and hopeful that continued efforts will ultimately change the trajectory of suicide rates worldwide."
To learn more about suicide prevention research at FSU, visit psy.fsu.edu.