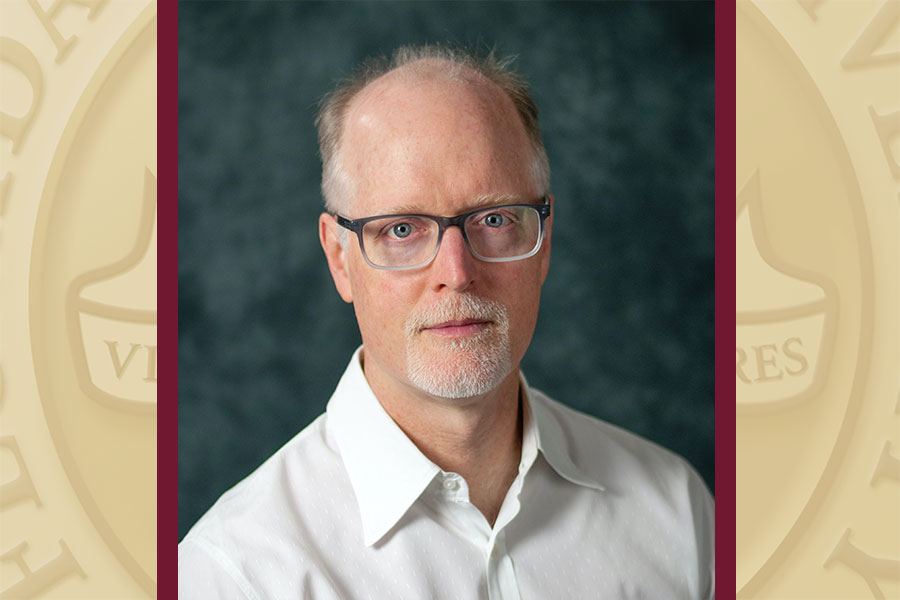 For the more than 6 million Americans living with Alzheimer's disease, related dementias, or mild cognitive impairment, anxiety is often an accompanying challenge.
A Florida State University psychologist has received a five-year, $3.7 million grant from the National Institute on Aging to study intervention techniques that aim to combat anxiety in these groups and improve quality of life.
Distinguished Research Professor Brad Schmidt, chair of the Department of Psychology and director of the Anxiety and Behavioral Health Clinic at FSU, is the study's principal investigator.
"We are thrilled that NIA has funded this study, which represents an important adaptation of our earlier work with different clinical populations," Schmidt said. "We are hopeful we can address the significant gap in knowledge and research with respect to treating anxiety in older adults with cognitive impairment."
Research suggests that elevated anxiety is a marker for — and potentially contributes to — earlier onset of symptoms of Alzheimer's disease and related dementias (ADRD) among those with mild cognitive impairment.
There are no well-established interventions for anxiety in individuals with ADRD or mild-cognitive impairment, or interventions that include the caregivers as part of the process. Additionally, existing treatment protocols for anxiety among these groups can be lengthy, burdensome and rely heavily on the individual's intact memory and cognitive abilities, resulting in high dropout rates.
The grant will allow Schmidt's team to conduct clinical trials that will be the first to test a brief, computer-based intervention called cognitive anxiety sensitivity treatment in people living with mild cognitive impairment and ADRDs. Researchers will also test the patient's care partners.
Anxiety sensitivity, a well-researched risk factor in the occurrence of anxiety and other forms of psychopathology, acts as a broad stress-amplification factor. It can exacerbate a person's experience of their own physical and emotional sensations, Schmidt said, leading to increased distress. Individuals with elevated anxiety sensitivity are more likely to experience exaggerated responses to a wide array of stressors including cognitive symptoms, such as problems with concentration and memory.
Schmidt's team plans to use interventions that include informative psychoeducation materials but focus heavily on exposure exercises designed to reduce conditioned fear and anxiety-provoking internal stimuli. Across clinical trials, evidence shows these interventions can markedly reduce anxiety sensitivity and that these reductions facilitate declines in anxiety symptoms.
"The grant is a clinical trial conducted at two sites that will allow us to test out a novel type of treatment for anxiety and distress in patients at the early stages of cognitive impairment or Alzheimer's disease. In addition, we hope to determine whether this treatment has a positive impact on cognitive decline over time," Schmidt said.
Schmidt is an expert on prevention and treatment of anxiety pathology, investigation of bio-behavioral parameters that affect the generation and maintenance of anxiety pathology, and the relationship between anxiety pathology and physical health. In previous studies, he has led technology-based interventions developed to improve loneliness among military service members, which have produced promising results.
"Brad is a top researcher in the area and an important member of our renowned program in clinical psychology," said Sam Huckaba, dean of the College of Arts and Sciences. "The awarding of this new R01 grant, which will help his program continue to thrive, aligns well with a college and university priority of expanding funding to support health science."
Visit the Anxiety and Behavioral Health Clinic at FSU website for more information and a list of current studies seeking volunteers.