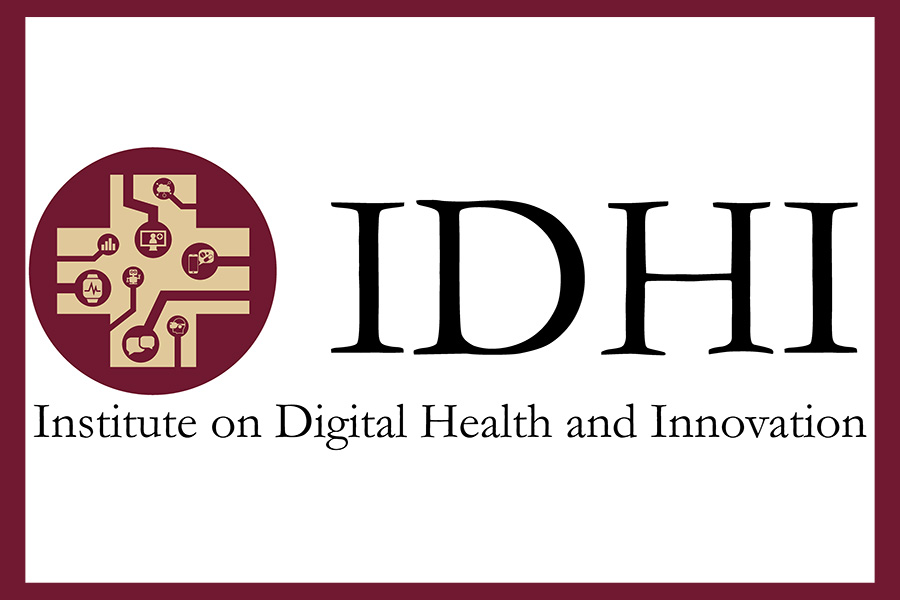 Florida State University has been awarded a $72.7 million grant from the National Institutes of Health (NIH) to redesign and improve HIV prevention and care interventions in adolescents and young adults in the United States.
Under the grant, which will be dispersed over the course of seven years, FSU will serve as the Scientific Leadership Center (SLC) for the Adolescent Medicine Trials Network for HIV Interventions.
Dr. Lisa Hightow-Weidman, distinguished and endowed McKenzie Professor in the FSU College of Nursing and founding director of the Institute on Digital Health and Innovation (IDHI), will co-lead the SLC with Sybil Hosek, associate professor, Cook County Hospital, Department of Psychiatry & RUSH University, Department of Medicine.
"Working collaboratively, our team at IDHI, and expert staff within Sponsored Research Administration and the College of Nursing were able to successfully submit this nearly 3,000-page application to the NIH in the first month of my arrival at FSU," Hightow-Weidman said. "This is a testament to the excellence of this university, and I can't tell you how excited I am to be doing this work at FSU."
The grant is believed to be the largest ever awarded by the NIH to a nursing school in the United States, and it signifies the rapidly growing FSU Health enterprise, which is attracting world-renowned researchers in health-related fields to the university.
"We recognize that optimization of evidence-based and integrated approaches to increase the uptake and use of effective biomedical HIV prevention and treatment products is required to make an impact," Hosek said. "We must embrace boldness and complexity. We can no longer conduct research that tinkers around the edges if we are to seriously impact the adolescent HIV epidemic."
This funding is part of an approximate $100 million that Hightow-Weidman and IDHI Associate Director Kate Muessig, a professor in the College of Nursing, bring to FSU.
The newly envisioned Adolescent Medicine Trials Network for HIV Interventions (ATN) is a collaborative research enterprise focused on reducing new HIV infections among adolescents and young adults in the U.S. and improving the HIV continuum of care for youth living with HIV. The SLC will bring all elements of the network together and ensure that they function collaboratively, effectively, and efficiently with the Operations and Collaborations Center, NIH and the overall network.
The SLC will partner with Westat, a research services company, as the Operations and Collaboration Center of the ATN. The SLC will also include a Statistical and Data Management Core (SDMC), which will provide expertise in study design, statistical analysis, data collection and data management. The SDMC will be co-led by Muessig; Audrey Pettifor, professor of Epidemiology at UNC; and Emmes, a full-service contract research organization.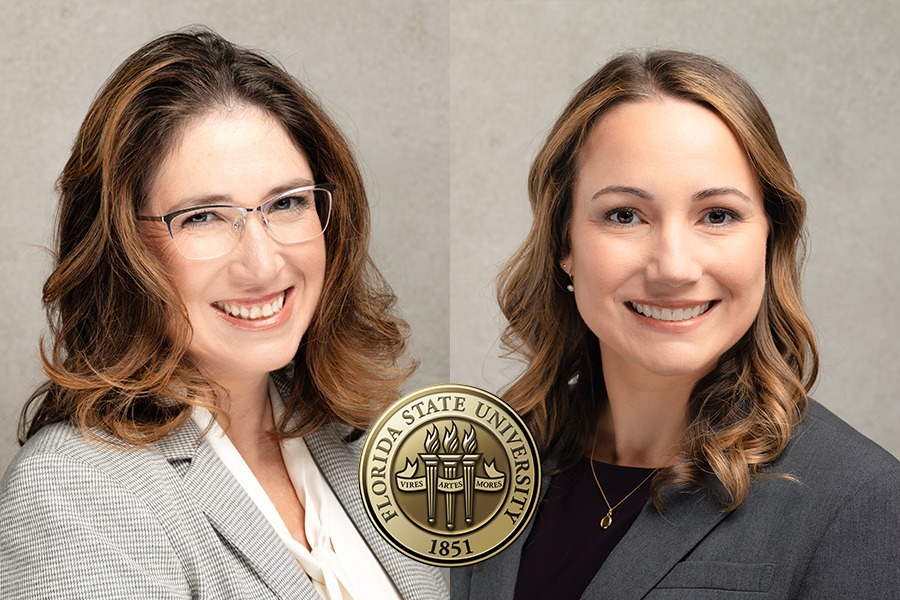 "Such a large-scale, complex clinical research program demands high productivity and strong contributions from each essential component," Hightow-Weidman said. "Our proposed overall network structure is conceptualized as a well-oiled machine with interdependent structures working together seamlessly to achieve the mission of the ATN."
Both Hightow-Weidman and Hosek have worked in the field of adolescent HIV prevention and treatment for the entirety of their careers and have worked collaboratively with the ATN for over 16 years, which gives them clear insight on how best to make this new iteration successful. These experienced and respected leaders favor a team-based approach and endorse the leadership principles of collaboration, responsiveness, efficiency and transparency – all while remaining passionately youth-focused.
The SLC will support an initial seven highly innovative and impactful clinical trials led by talented multidisciplinary teams, addressing NIH priority research areas, spanning key populations of youth, multiple socioecological systems, and a variety of regulatory phases. The work proposed is unique in its developmental grounding and focus on a broad domestic adolescent HIV prevention and care agenda. The proposed research projects seek to challenge and shift current research and clinical practice paradigms using novel theoretical concepts, approaches and methodologies.
"Our overall vision for a redesigned and robust ATN is one that not only anticipates and plans for ongoing evolution in the HIV field and an emerging scientific agenda but one with a renewed focus on the most impactful science and priority areas," Hightow-Weidman said. "Where gaps exist, opportunities persist and the ATN, as the only domestic adolescent focused HIV network, must be poised to meet these challenges without hesitation."
The ultimate goals of the ATN research portfolio include generating evidence and recommendations to advance the field of adolescent HIV medicine; influence clinical practice and protocols; reduce inequities in HIV-related outcomes; and inform community scale-up of sustainable, impactful biobehavioral interventions that reduce HIV transmission and improve individual outcomes for youth living with HIV.
Hightow-Weidman and Hosek also will provide the necessary leadership and structure to support the ATN Scientific Leadership Group (SLG) to develop and refine the research agenda of the ATN, convene working groups as needed, prioritize emerging research projects, efficiently manage the development of clinical protocols, implement and complete clinical trials and ensure timely publication and communication of results. The SLG includes the world's experts in all areas relevant to ending the HIV epidemic among adolescents and young adults in the U.S.
Students at the FSU College of Nursing will have the opportunity to learn from NIH-funded research scientists like Hightow-Weidman and Muessig. The FSU College of Nursing is actively accepting applicants for its new research-based Ph.D. program. Applications are open at nursing.fsu.edu/academics/doctor-philosophy-nursing.phd. Full tuition coverage and graduate research assistantships are available for eligible applicants.
To learn more about the FSU College of Nursing and the Institute on Digital Health and Innovation, visit nursing.fsu.edu and idhi.fsu.edu.