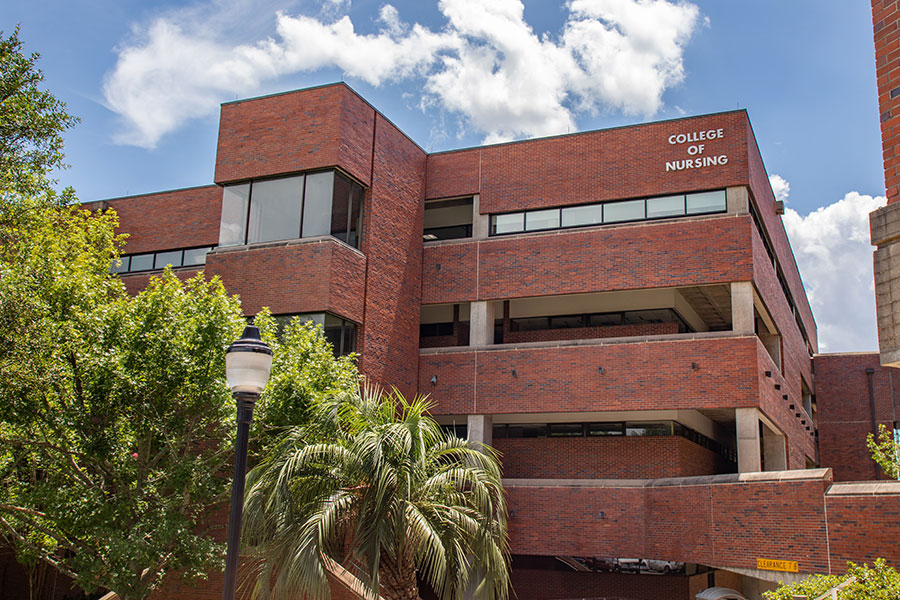 The Florida State University College of Nursing will introduce a new research-based doctoral degree in nursing beginning in the 2023 fall semester.
The new degree program was approved during the Florida Board of Governors meeting in November. While the college already offers a practice-based doctoral degree in nursing, the focus on research will be a first for the college.
"This degree will expand our impact on the State of Florida and the nation by increasing our capability to train highly qualified nurse scientists for work in academic, industry/practice and government settings," said Jing Wang, dean of the College of Nursing.
Students in the program will be trained to conduct research to improve the nursing practice and contribute scholarship to the field — specifically on health disparities across different populations, such as HIV/AIDS prevention in adults and underrepresented youth and brain stimulation to reduce pain in aging adults.
"The program will provide strong research infrastructure for students to learn new knowledge and develop new approaches so that practitioners can provide more efficient care to a larger number of patients," Wang said.
Upon obtaining the degree, graduates will also be qualified to teach in research-based and practice-based programs.
In Florida, the job growth for nurse educators is anticipated to increase by about 23% over the next eight years with nearly 400 job openings every year, according to the U.S. Bureau of Labor Statistics.
The college expects to accept a minimum of six students into the new degree program during the first year at a tuition rate of about $444 per credit hour for instate students and $1,075 per credit hour for nonresidents.
Applications are open at nursing.fsu.edu/academics/doctor-philosophy-nursing-phd. Full tuition coverage and graduate research assistantships are available for eligible applicants.
The new Ph.D. in Nursing comes at a time of significant research expansion for the FSU College of Nursing, which is on the rise as a top research institution in the United States.
The College of Nursing recently hired world-renowned research faculty members Lisa Hightow-Weidman and Kathryn Muessig, who together created the Institute on Digital Health and Innovation to connect digital innovation and health care. The two digital health experts will also make contributions to the research-based doctoral program once it starts.
Along with the Institute on Digital Health and Innovation, the College of Nursing houses the Brain Science and Symptom Management Center, the Center of Population Sciences for Health Equity, the Tallahassee Memorial HealthCare Center for Research and Evidence-Based Practice, and the Intervention Research and Implementation Science (IRIS) Lab.
For more information about the FSU College of Nursing and to apply to the Doctor of Philosophy in Nursing (Ph.D.) program, visit nursing.fsu.edu.