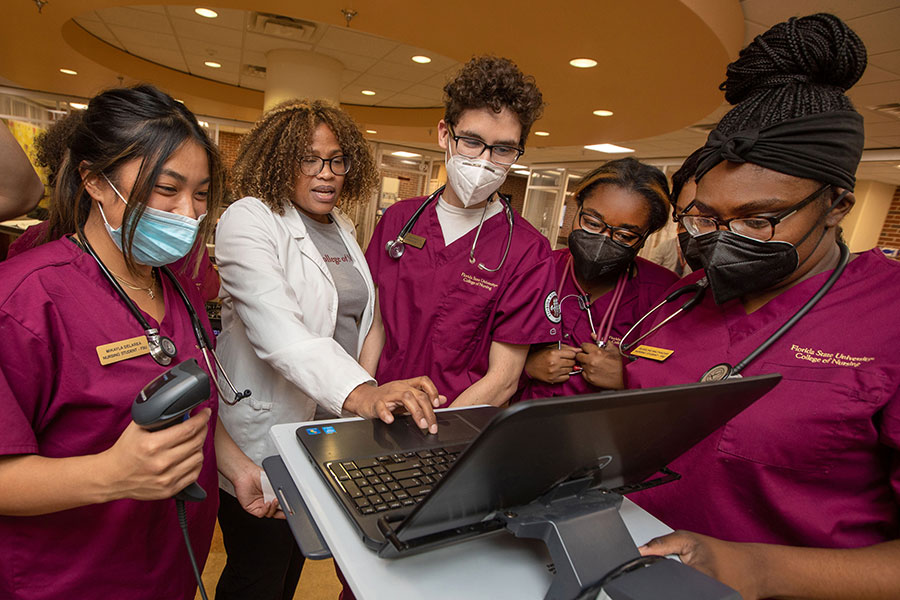 The Florida State University College of Nursing is dedicated to increasing the nursing workforce by educating students who have a desire and commitment to become a Registered Nurse.
Now, the college has taken measures to increase enrollment by expanding admissions from once per year to three times per year.
Students will now be accepted to the Bachelor of Science in Nursing program in the Fall, Spring and Summer semesters. The College of Nursing also has amended its admission criteria to include the following requirements:
A minimum overall GPA of 3.0
A grade of "C" or better on all prerequisite courses
To allow more students the opportunity to be admitted under the new criteria, the college is accepting additional applications for the Spring 2023 semester. Applications for the Spring 2023 semester will be accepted through July 17, 2022, and students will be notified of acceptance on or before August 8, 2022.
To apply for Spring 2023 admission and for a complete list of all prerequisites, visit https://nursing.fsu.edu/academics/undergraduate/how-apply-bsn.
The deadline to apply for Spring 2023 admission under the new admission criteria is July 17, 2022. Applicants with questions should contact Nikki Davis, academic program specialist, at jnross@fsu.edu, or Marsha Hartline, interim assistant dean for Student Services, at mehartline@fsu.edu or (850) 644-6021. Applicants can also call Student Services in the College of Nursing at (850) 644-3296.
To learn more about the FSU College of Nursing, visit nursing.fsu.edu.