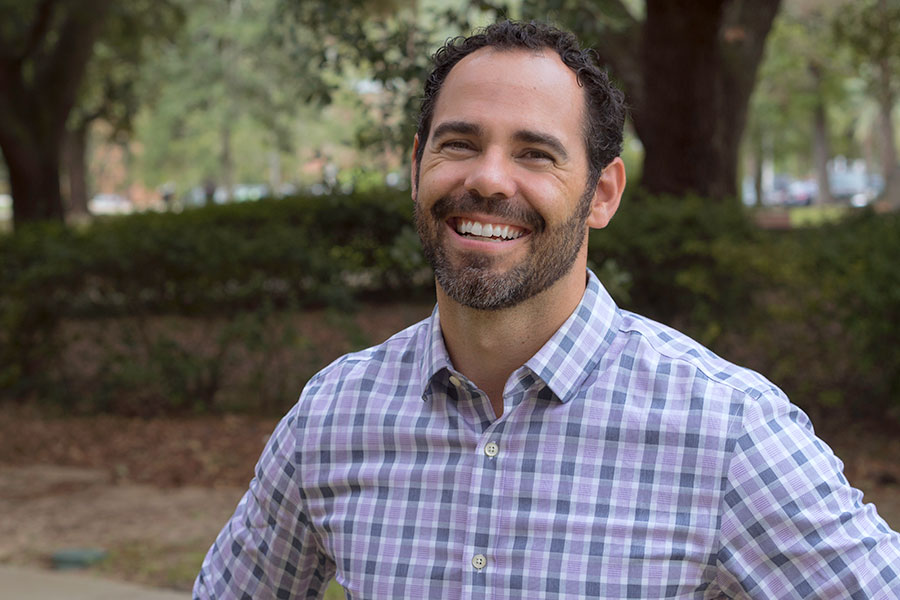 A Florida State University professor has won the top sport scientist award from the National Strength and Conditioning Association.
Michael J. Ormsbee, an associate professor in the College of Human Sciences' Department of Nutrition, Food & Exercise Sciences, has been selected as the organization's 2020 William J. Kraemer Outstanding Sport Scientist Award.
"I am honored and humbled to receive this award from the NSCA considering the reputation of Dr. Kraemer and the prestigious names of past recipients," Ormsbee said. "The NSCA is an organization that values translating research to practice, which is a valuable skill in sports science and applied exercise physiology. Without a doubt, this recognition should be a team award as I have had an incredible group of researchers and collaborators to work with over the past decade at the Institute of Sports Sciences & Medicine that made this possible."
Ormsbee is the 29th recipient of the honor, which has been awarded since 1991. Award winners are selected by a volunteer committee that determines the winner based on their contributions to the NSCA, their community, and breakthroughs in the field of applied exercise and sport science.
"Congratulations to Michael for this well-deserved award," said William Kraemer, professor in human sciences working in kinesiology, physiology, neuroscience, and sports medicine at the Ohio State University. "He has changed many lives and exemplifies what it is to be an NSCA professional. We are proud to have him as a member."
This year's NSCA conference has been canceled due to the COVID-19 pandemic, but Ormsbee will receive special recognition of his 2020 accomplishment at the 2021 Annual NSCA National Conference, which will take place next July in Orlando.
Ormsbee's research expertise involves the interaction of exercise training, nutrition and supplementation to improve metabolism and achieve optimal body composition, human performance and health in athletic and clinical populations.
Earlier this year, Ormsbee received FSU's Distinguished Teacher Award, the university's highest honor for teaching. He's also been recognized as the 2014 FSU Undergraduate Teacher of the Year, 2017 Nutrition Researcher of the Year by the NSCA, 2018 FSU Graduate Student Mentor of the Year and 2020 FSU Distinguished Teacher of the Year. His course, "Changing Body Composition Through Diet and Exercise," is available worldwide through The Great Courses.
The NSCA exists to empower a community of professionals to maximize their impact through disseminating evidence-based knowledge and its practical application by offering industry-leading certifications, research journals, career development services, networking opportunities and continuing education.