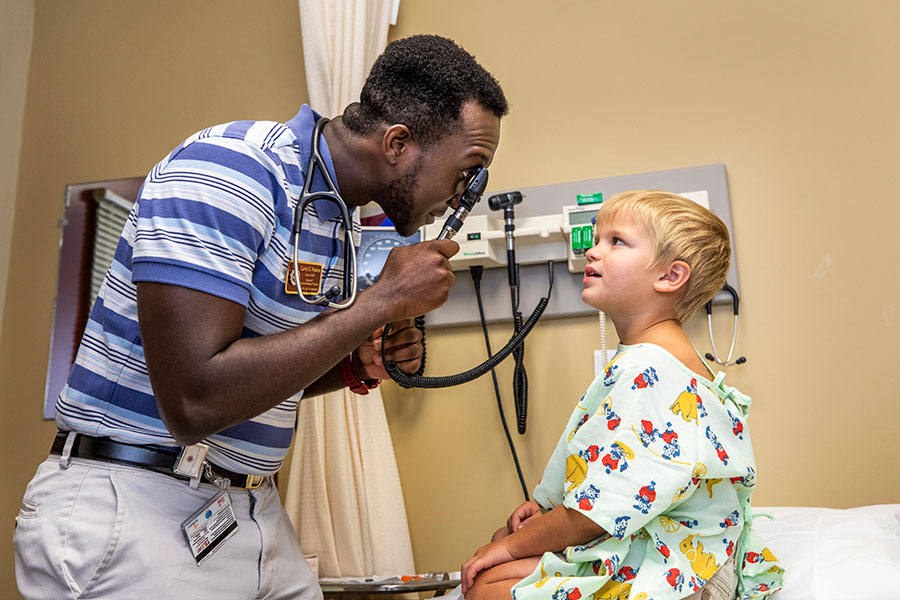 Just over two years after opening its doors, the Florida State University College of Medicine's PA program is firing on all cylinders.
The School of Physician Assistant Practice, which will mark PA Week with a community celebration Friday, Oct. 18, has welcomed its third class, the inaugural class will graduate in December, and the accreditation process is nearing completion. More students are on the way: The admissions staff has been sifting through nearly 1,700 applications for the next 60 slots.
Pretty impressive, especially considering that most people at the College of Medicine had had no direct experience working with PAs.
"Having the opportunity to show doctors and other providers the value of PAs and our different roles on the health-care team has been exciting," said second-year PA student Kelley Stem. "Some I've worked with are a little reluctant at first, but by the end of the rotation they can see our benefit."
Dean John P. Fogarty said the program helps the college fulfill its mission.
"One reason we started thinking about this six or seven years ago was that, without it, I didn't think we could produce the workforce that the country really needed for primary care," Fogarty said. "When we look at our mission statement to produce doctors that are going to serve their communities, particularly rural, underserved, underrepresented and aging, I describe that as producing the doctors that Florida needs the most – and the PA program was perfectly designed to do that, too."
Arriving in August 2017, PA students in the Class of 2019 first spent a year acquiring clinical knowledge at the central campus. In January, they dispersed among the college's six regional campuses and embarked on the PA school's first year of clinical rotations, or clerkships.
Some faculty members initially had doubts about the students and workload. After all, adding the program required the coordination and cooperation of hundreds of clerkship faculty spread across the campuses. But Fogarty said they've embraced the PA students.
"Some of the faculty have said they're some of our best students," Fogarty said. "Many of them have significant medical backgrounds – because it requires 500 hours of medical experience before they're even admitted."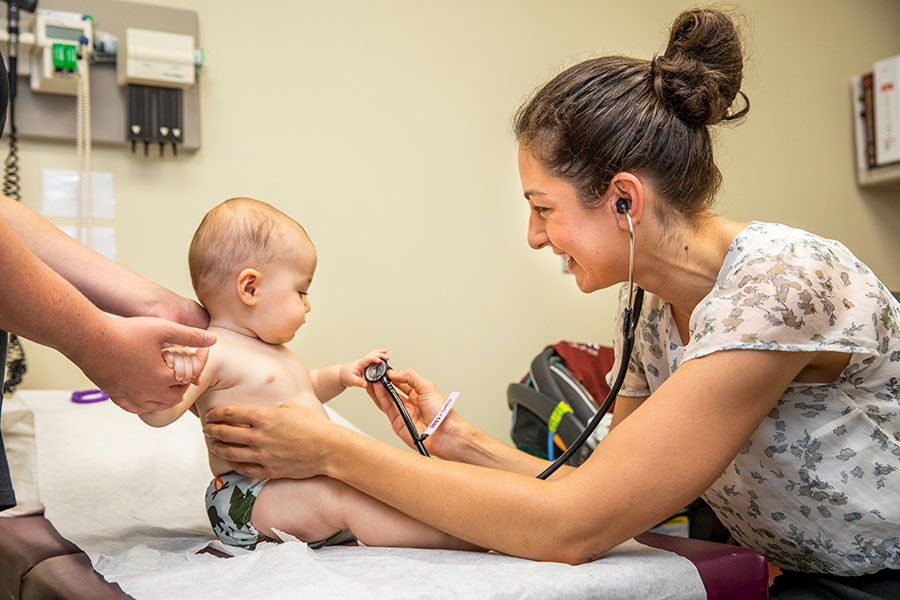 At the Orlando Regional Campus, Internal Medicine Clerkship Director Ben Kaplan is sold on them.
"Once we were directed to treat the PA students as we would any medical student, hold them to the same standards, and give them the same core objectives and experiences, then I think everything really fell into place," he said.
PAs work under a physician's supervision and in close partnership with nurses, physical therapists, occupational therapists, behavioral health professionals, administrators and others. The profession was created in the 1960s to help combat a shortage of primary-care physicians. At FSU, M.D. training lasts four years; for PA students, it's 27 months.
"With the medical students, the expectation is that you're really learning all the various specialties so you can decide what you want to be when you grow up," said Fogarty. "For the PA students, it's a little bit different. It's 'Who do I want to assist as I move on?'"
And every M.D. has a different idea on the proper role of the PA, he said.
"If you've seen one surgical PA, you've seen one surgical PA," Fogarty said. "Some of them will do the pre-op care, some of them will actually assist in the operating room, some may do all the post-operative care and see the patients and do follow-up care. Depending on what the surgeon or the internist or the pediatrician wants them to do, that's what they do."
Stem's first rotation was in OB-GYN, the field she's interested in pursuing upon graduation in December.
"I was seeing patients on my own, doing ultrasounds and got to be very hands-on, which was great," she said. "With our model, we don't have to compete with residents or fellows or other students. You really get that one-on-one. So delivering a baby as a PA student in my first rotation was awesome."
Classmate Holly Garza-Shaw noted: "Our program sets us apart by offering gross anatomy lab and a procedures/skills class. Having that background gave me the confidence to volunteer to perform multiple procedures, such as placing Foley catheters, starting IVs, incision and drainage procedures, and suturing during my clinical rotations so far."
Kaplan said his M.D. colleagues are impressed with how quickly the PA students adapted to the regional campus framework. And he praised the students as "hard-working, dedicated, professional and well-trained with a solid knowledge base."
The first FSU PAs will graduate with a Master of Science in Physician Assistant Practice. They'll be eligible to sit for the Physician Assistant National Certifying Exam and apply for state licensure to begin practice. Some may also seek out additional fellowships or specialized training.
"The collaboration we have is key," said Jim Zedaker, founding director of the School of Physician Assistant Practice. "I give a lot of credit to the staff, regional campuses, deans and faculty. There were a lot of unknowns. They had never trained PAs before, and what they've done this year has been phenomenal."