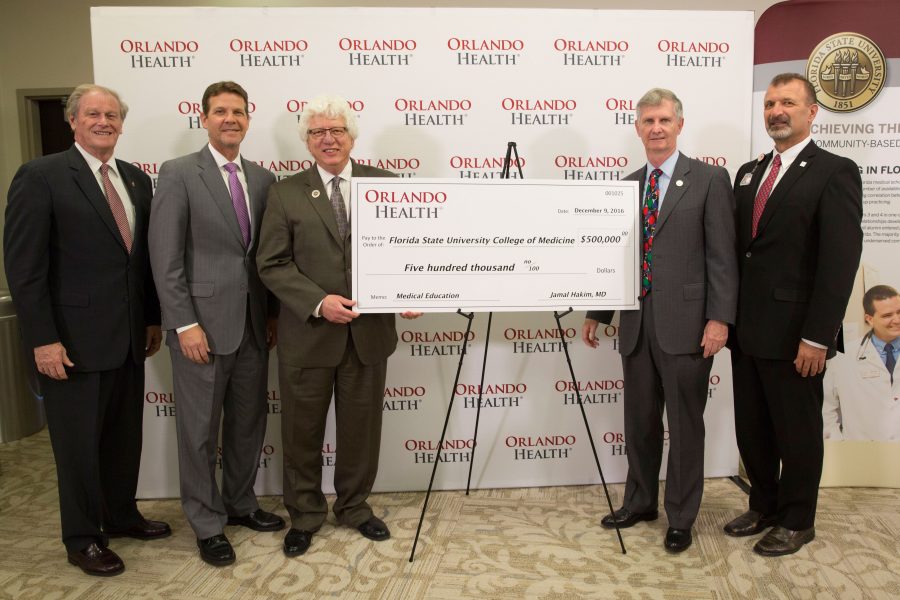 Orlando Health today announced a $500,000 donation to support the Florida State University College of Medicine's Orlando program. The contribution reinforces the organization's long-term commitment to medical education and to working with the university.
"Medical education is critically important in the training of tomorrow's physicians," said Jamal Hakim, M.D., chief operating officer for Orlando Health. "Teaching medical school students and residents who have already graduated from medical school has been, and will continue to be, one of our core missions. We are proud to have partnered with FSU in this mission since 2002."
Orlando is home to one of the FSU College of Medicine's six regional campuses in Florida.
"Orlando Health has been an incredible partner with a superb teaching environment," FSU President John Thrasher said. "This gift will be invested locally to support the kind of medical education that leads many of our students to become practicing physicians caring for patients throughout the Orlando community and, in many cases, to work for Orlando Health as part of its next generation of physicians."
From the FSU College of Medicine's first graduating class in 2005 to the present, more of its graduates have chosen to do their residency training at Orlando Health (including those pictured at right) than at any other teaching institution in the nation. Currently, nearly 50 FSU College of Medicine alumni physicians practice in the Orlando area. Twelve serve as medical education faculty members with FSU, and nine are practicing physicians who care for patients at Orlando Health facilities.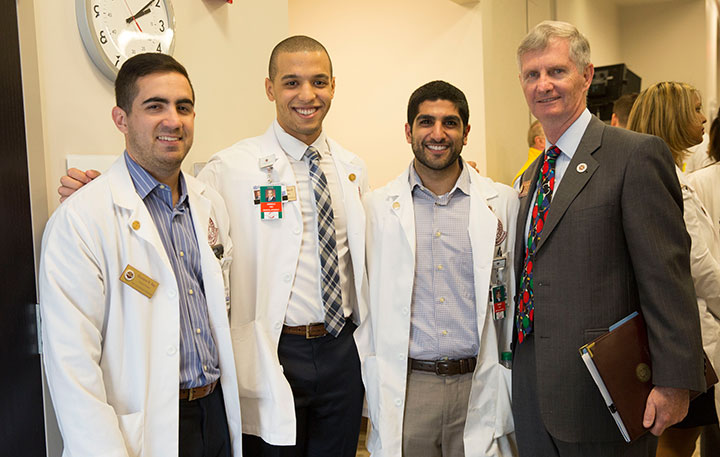 The FSU College of Medicine opened in 2000 with a unique model. Instead of building its own teaching hospital, it sends FSU medical students into communities across the state for their clinical education during the third and fourth years of medical school. An increasing number of medical schools are now recognizing the benefits of this community-based education model, which enables students to learn at facilities in communities where the majority of patients receive their health care.
Orlando Health is a $2.6 billion not-for-profit health-care organization and a community-based network of physician practices, hospitals and outpatient care centers throughout Central Florida. The organization is home to the area's only Level One Trauma Centers for adults and pediatrics and is a statutory teaching hospital system that offers both specialty and community hospitals. More than 2,000 physicians have privileges at Orlando Health – which is also one of the area's largest employers, with more than 18,000 employees who serve nearly 2 million Central Florida residents and more than 4,500 international patients annually. Additionally, Orlando Health provides more than $204 million in support of community health needs.