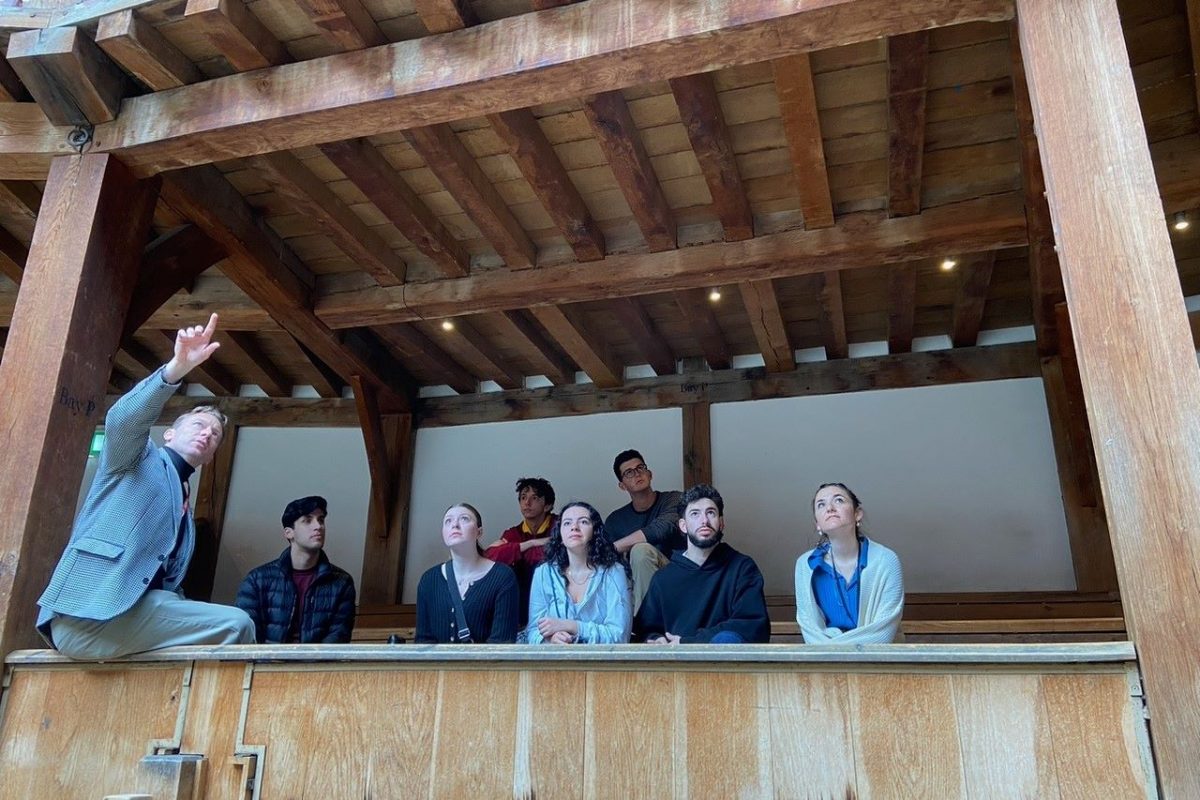 Florida State University's College of Fine Arts theatre, design and art students spent the summer at the FSU London Study Centre, taking advantage of the historical and cultural sites the city has to offer and engaging in meaningful, hands-on learning.
Theatre
Each year, second-year MFA acting students from the FSU/Asolo Conservatory for Actor Training spend six weeks immersed in the London theater scene, working on fundamental skills such as movement and voice under the guidance of Theatre Academy London faculty.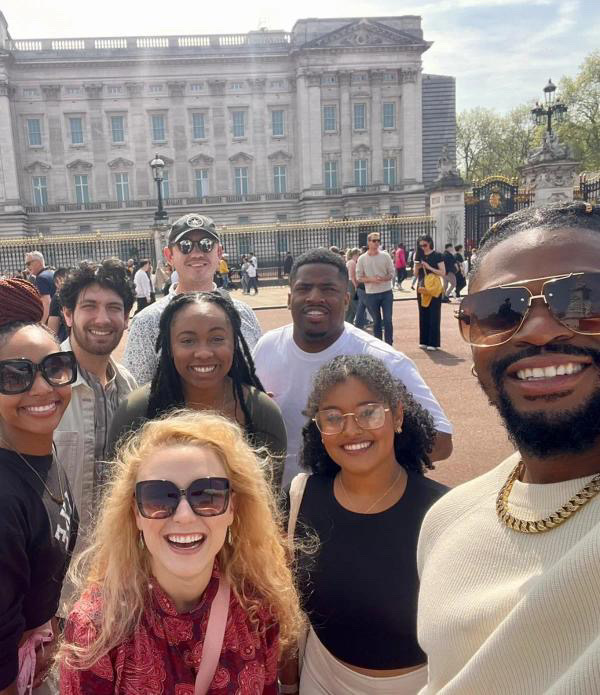 "London is one of the great theatre capitals of the world, making it an ideal place for our students to expand their horizons and take in a wide variety of productions," said Andrei Malaev-Babel, director of the Conservatory, who accompanied the students. "This program offers our students the opportunity to study with highly talented working professionals. They have likely seen their instructors on stage at theaters like The National or The Lyric Hammersmith."
For Conservatory students, the six-week program is a highlight of the three-year MFA program, allowing them to widen their skills while making valuable international connections. In their down time, students see several performances a day at London's many theaters.
Malaev-Babel also led a course called "Introduction to Theatre in London" for interdisciplinary undergraduate students. As part of the four-week course, they visited important sites connected with theatre history and saw performances nearly every class day.
Interior Architecture and Design
For students from the Department of Interior Architecture and Design, London provided a window into centuries of design styles.
"I cannot think of a better place to study 19th-and 20th-century interiors history," said Yelena McLane, assistant professor and program leader. "London is a place where historic structures and interior elements from the recent and distant past weave a rich tapestry within the city. These serve as a dramatic backdrop while also directly influencing contemporary ways of living, working or experiencing this remarkable city."
As part of the "History of Interiors" summer course in London, students visited the Victoria and Albert Museum, the Design Museum, Kew Gardens and several historic houses, including the 18th-century Chiswick House, the late-19th century eccentric Leighton House and a 1939 Modernist home on 2 Willow Road designed by architect Ernö Goldfinger.
"This was a very rewarding trip," said student Ren Arreguin. "I learned a lot inside and outside the classroom. I was able to fully immerse myself in a new culture alongside some of my best friends. It is an experience I will never stop talking about."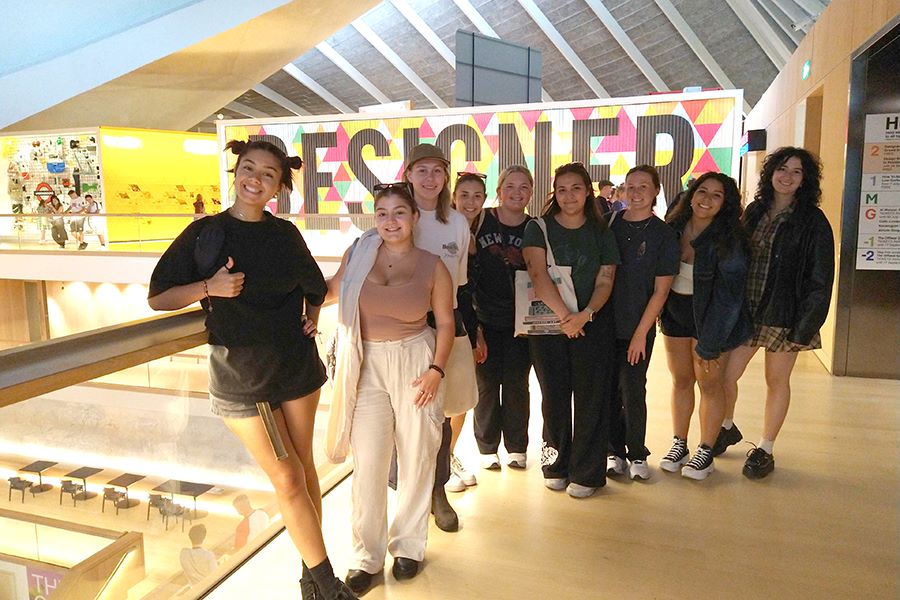 Bookmaking 
Department of Art Professor Denise Bookwalter led a course in bookmaking called "Book Structures: London and the Printed Book." This introductory course teaches students the fundamentals of binding techniques and materials, along with the history of artists' books. Visits to independent bookshops, specialty art stores, museums and galleries helped inspire students in their work.
"I had 15 students with various majors, from English to biology," Bookwalter said. "We focused on the printed book beginning with the 'Diamond Sutra' from 868 — which we saw at the British Library in the Treasures Room — to contemporary artists' books, which we viewed during a special tour at the National Library at the Victoria and Albert Museum."
The class also toured the Natural History Museum Library, where students saw the first photo book, "British Algae" by Anna Atkins. They also learned about the importance of book conservation at the British Library. They visited the exhibition "Artists making book: poetry to politics," at the British Museum which brought together books highlighting issues such as climate change, refugee treatment and violence.
"These excursions allowed students to search out and gather materials for their final artists' book projects," Bookwalter said. "The final projects were amazing. Each student created their own artists' book."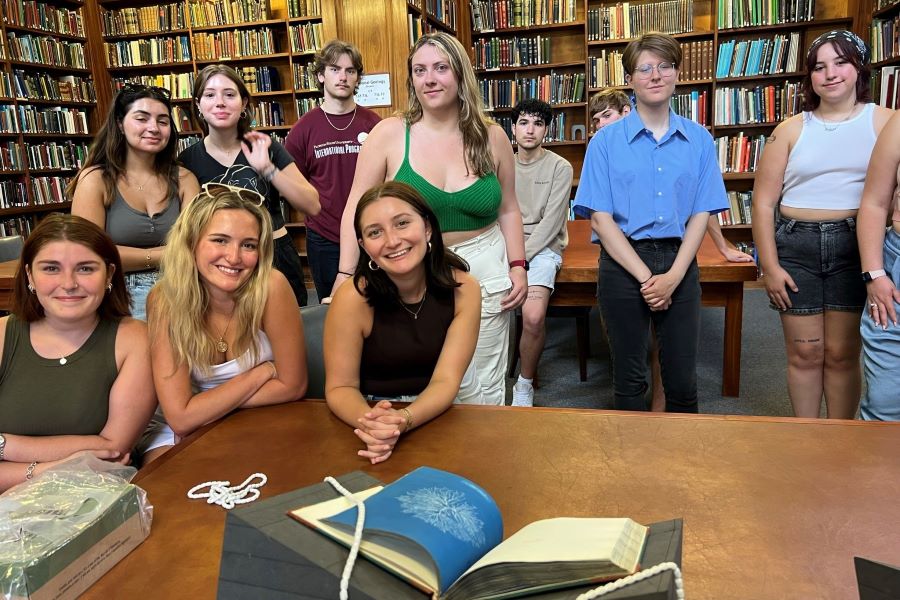 The FSU London Study Centre is located in the Bloomsbury district near many historical and cultural sites. It provides students with amenities such as computer labs, conservatories and a library. 
To learn more about FSU's study abroad opportunities, visit international.fsu.edu.