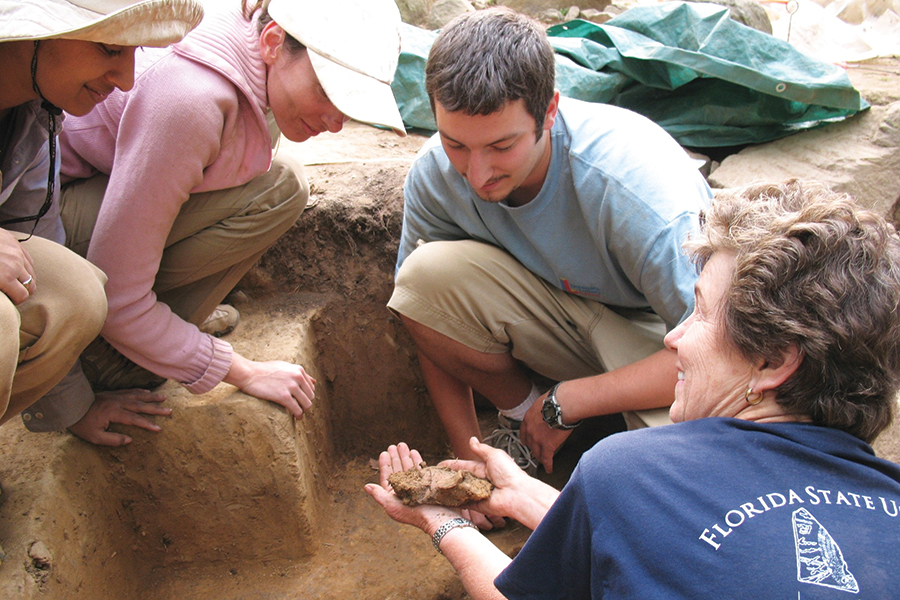 Florida State University is celebrating 50 years of discoveries at the archaeological treasure of Cetamura del Chianti with the inauguration of a new museum in the Tuscany region of Italy.  
Perched on a hilltop in the Chianti Mountains, the Cetamura del Chianti site was once settled by the Etruscans, Romans, and Italians of the Middle Ages.  
Fifty years ago, FSU students were granted a permit to begin excavating the site and have since uncovered a myriad of discoveries ranging from pottery and coins to remnants of a Roman villa and a medieval castle.  
To commemorate this golden anniversary, FSU students, faculty and staff participated in the inauguration of the new Civic Museum at the Origins of Chianti on June 9, in Gaiole. The museum will feature spectacular archaeological discoveries from 50 years of excavations at Cetamura by FSU.  
Nancy T. de Grummond, the M. Lynette Thompson Professor of Classics and Distinguished Research Professor and the director of Excavations and Research at Cetamura since 1983, has led generations of students to the site during the summer.  
"My big word would be satisfaction," de Grummond said. "I feel very, very satisfied with all that has happened."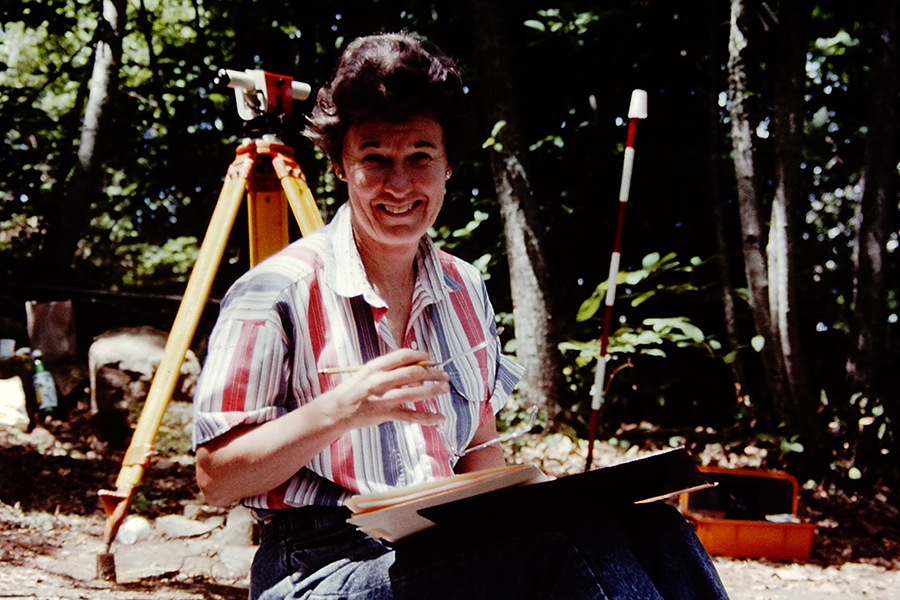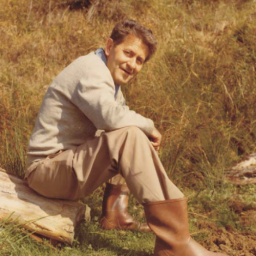 Cetamura del Chianti was originally discovered in 1964 by Italian archaeologist Alvaro Tracchi. Students from FSU's Department of Classics started excavating the site in 1973 after the FSU Florence Program obtained a permit from the Italian government. 
As a course offered in the FSU Florence Program, students traveled about an hour north to the Cetamura del Chianti site for a long weekend. They lived in tents, cooked soup over a fire and dug for artifacts before returning to Florence for classes during the week. In 1978, Cetamura transitioned from a weekend class into summer field school program where students stayed onsite full-time.  
Now known as the Archaeology in Tuscany Program, FSU students can take courses examining a variety of approaches to archaeology in the field, the lab and the museum. The program has provided hundreds of students with exclusive opportunities to participate in excavation, preservation work and the construction of exhibitions.  
Excavations by FSU at Cetamura have unearthed a long and diverse history that encompasses successive settlements by the Etruscans (7th-1st centuries BCE), the Romans (1st century BCE-4th century CE), and Medieval Italians (11th-12th century CE). 
Notable structures that have been discovered and excavated include two wells created by the Etruscans and reused by the Romans, a sanctuary building and ritual pit, an artisan's area, a Roman villa and a medieval castle. Various coins, pots and other ceramics have also been found. 
One of the most significant findings was 4,500 waterlogged grape seeds preserved in the wells. Chianti is famous for its wines, and although researchers can tell that the grape seeds were used for making wine and were grown between 300 BCE and 300 CE, this variety of grape doesn't match any of the thousands of known varieties.  
"We're seeing that there was some other kind of wine that was being made at our site in antiquity," de Grummond said. "These are just some of the little things we're beginning to learn about — the culture, the history of making wines and all the agriculture." 
Ever since becoming director of the Cetamura program, de Grummond has been eager to show artifacts to the public. She presented her first museum exhibition in 2000 and another in 2009, both in collaboration with Nòra Marosi, an archaeologist and faculty member at the FSU Florence Study Center.   
As part of the museum inauguration and celebration, de Grummond and Marosi opened their 13th exhibit together, titled "Cetamura 50. Materials, people, memories." On display until Sept. 15, the exhibition presents 50 years of archaeological research materials that will eventually make up the Etruscan section of the museum's permanent collection. 
"The Etruscan period is really very dear to my heart," de Grummond said. "That's my specialty, that's what I've been teaching at FSU for many years, so I feel it's really appropriate that that's going to be the first part in the collection." 
The Comune of Gaiole created the Civic Museum at the Origins of Chianti in 2017 to provide a space for the many discoveries at Cetamura del Chianti. Located 9 kilometers from the archaeological site, the most important materials from Cetamura will be on display in the new museum.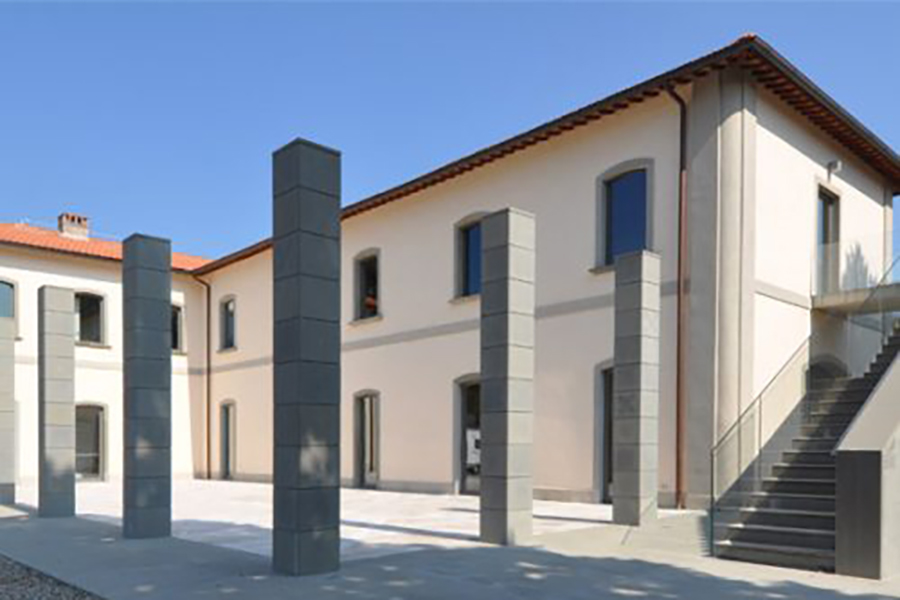 "People argue about whether archaeology is a science or an art," de Grummond said. "You must have the skills, you must have the delicacy, you have to be very careful with what you do, but at the same time you have to have a theoretical basis, you have to understand the methodology and be able to record what you're doing. It's an unrepeatable experiment when you dig something because it's no longer there." 
The inauguration of the museum was part of Cetamura Week, a 50th anniversary celebration June 4-10. Special attendees included Michele Pescini, the mayor of Gaiole in Chianti; Charles Panarella, director of the FSU Study Center in Florence; and Gabriele Nannetti, the Superintendent of Archaeology, Fine Arts and Landscape for the provinces of Siena, Grosseto and Arezzo in Italy.  
Alumni were also invited back for various events including lectures, exhibitions and tours of the Cetamura site, Florence and the Chianti region. De Grummond said it was gratifying to see alumni at the site remembering their time in Italy.  
"Lives were changed for sure by this experience, as they often are with international programs," she said. "It's just really thrilling to have our community coming together in this way." 
To celebrate 50 years of FSU's involvement at Cetamura, the College of Arts and Sciences has launched a fundraising campaign to secure the future of critical archeological work by FSU students, faculty and staff and begin conceptual planning to provide public access to Cetamura as an archeological park. Visit spark.fsu.edu to make a donation.    
To learn more about Cetamura del Chianti and the Civic Museum at the Origins of Chianti, visit cetamuradelchianti.com.