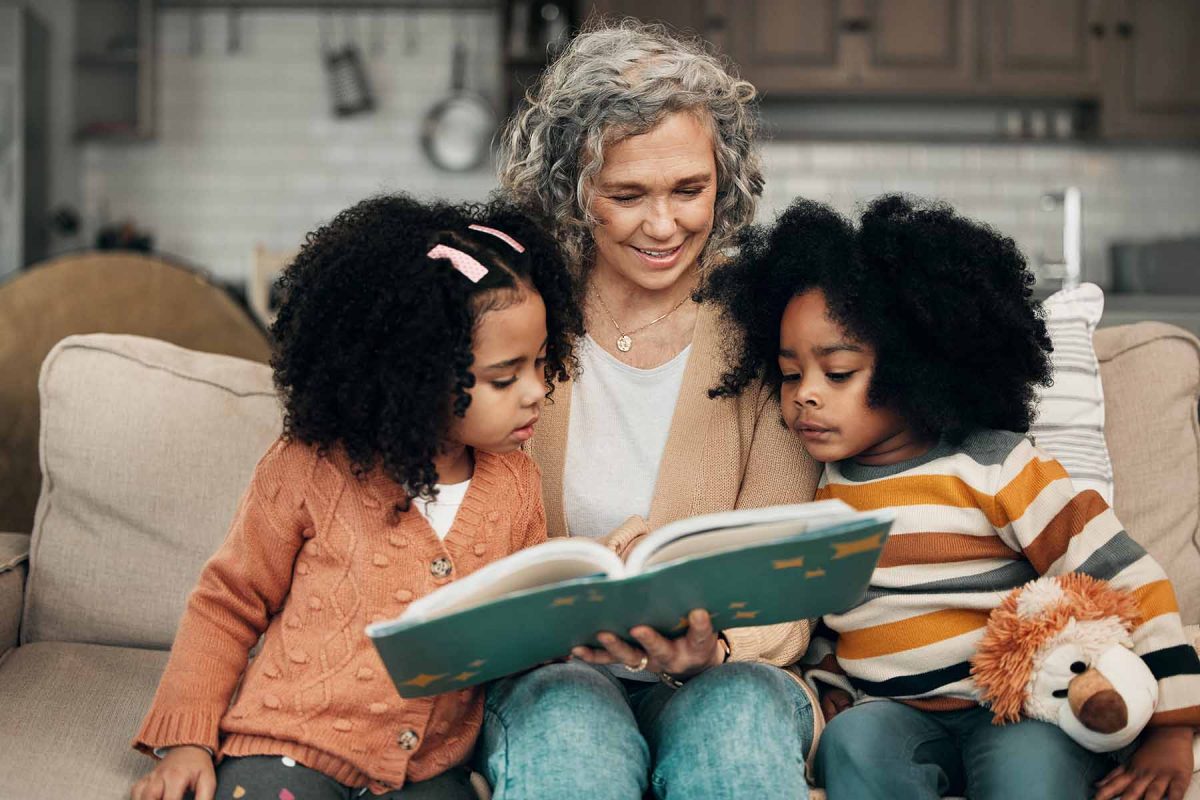 Going back to school is disruptive for children on several fronts. Overnight their routines change and behaviors around learning tend to go from being unstructured to structured.  
Reading practices, especially when done with others — parents, siblings, other family members and caregivers — serve as a great way to ease both challenges, according to experts with Florida State University's Florida Center for Reading Research, or FCRR.  
Developing simple reading habits for and with children at the start of school can set them up for success in the classroom while also helping to promote positive routines to help transition to the structure imposed by the school schedule, experts say.  
FCRR researchers have a few suggestions for things you can do at home for children in the 5th grade and below: 
Younger learners (Grades PreK-2)
Help your child grow their language by regularly reading books aloud

to them that are harder than what they can read on their own. Choose topics that are interesting to them. Stop while reading to talk about any words that may be unfamiliar. After reading, ask them an open-ended question about the book that will spark an interesting conversation.

 

Talk to your child about the world around them.

What do they find interesting? What do they want to learn more about? For example, they may be interested in spiders, outer space or gardens.

 

If your child doesn't yet know the letter names and letter sounds,

point out print

at home and talk about print while you read to them. A first step might be to write down your child's and family members' first names to get them interested in words and letters.

 
If your child is beginning to read,

have them read aloud to you every day

. When they get stuck on a word, encourage them to look closely at the letters in the word and slide through each sound.  

 

Encourage your child to write

. They might write a grocery list, write their thoughts in a diary, or write an exciting story.

 

Play literacy games

with your child.

 
Older learners (Grades 3-5)
Talk about the importance of developing strong literacy skills

with your child and how school supports this learning. 

 

Help your child set literacy goals

for the academic year to help support strong literacy learning. 

 

Write

some thank you notes to people who supported you during the summer (e.g., camp counselors, summer program teachers, etc.).

 

Select texts that are of high interest

to help spark excitement about reading.

 

Have

discussions while you read.

Having a discussion while you are reading a book with your child will help to develop your child's vocabulary and build knowledge.

Expose children to complex texts, going beyond storybooks.

Children are exposed to different language through books than they are in spoken language. For example, they might be exposed to different vocabulary and sentence structures in text than they are from speaking to friends.

 

Help your child to monitor their reading.

Help your child to recognize when they read a word incorrectly and encourage your child to decode or "sound out" the word based on their knowledge of letter-sound connections and their knowledge of larger word parts (e.g., prefixes and suffixes).  

 
---
FCRR researchers are available to comment further on setting up children for classroom success: 
Sonia Cabell, scabell@fcrr.org, (850) 645-1410 Cabell's research focuses on the prevention of reading difficulties among young children who are at-risk, particularly those who are living in poverty.   
Laura Steacy, lsteacy@fcrr.org, (850) 644-1771 Steacy examines reading development, early predictors of reading achievement and interventions for students who have or are at-risk for reading disabilities. 
Matthew Cooper Borkenhagen, mcb@fcrr.org, (850) 644-8416 His research focuses on understanding learning mechanisms associated with language cognition and perception and related environmental influences concerning reading.   
The center also offers a several resources for families at fcrr.org/families.