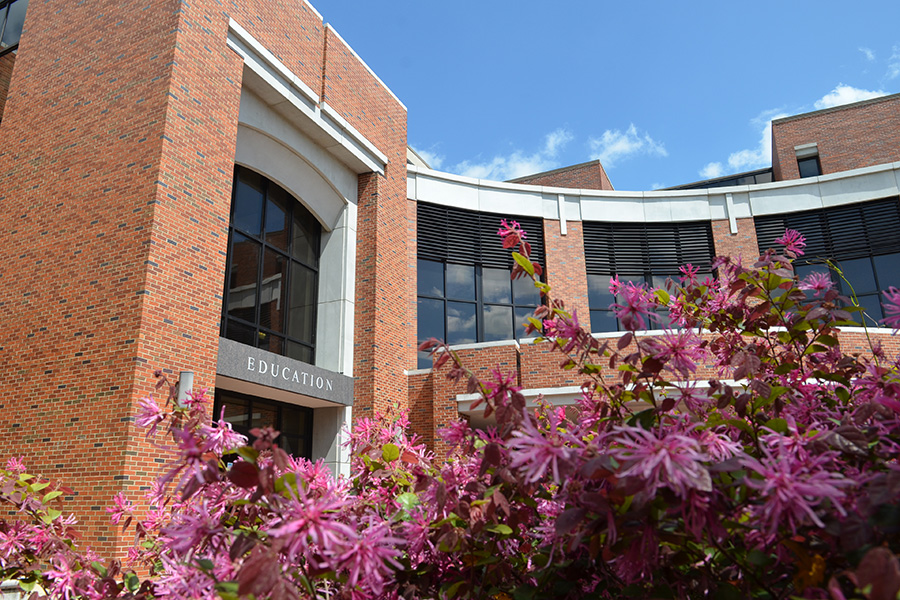 Florida State University's College of Education has climbed the national rankings over the past few years. Now, the college is doing the same on the international scale, moving up 8 spots to No. 38 in the 2023 Times Higher Education rankings.
The Times Higher Education list includes 655 universities from around the world that are leading in the disciplines of education, teacher training, and academic studies in education.
Damon Andrew, dean of the College of Education, said that he credits the international attention to the quality of the college's faculty, students, staff and alumni.
"We're proud that FSU is being recognized for its world-class programs, " he said. "We know that our faculty members and students make an impact in Florida and around the United States, but achievements like this are a nice reminder of just how far the college's influence extends. What we are doing in Tallahassee — our research, the education we provide and the resources we create — is seen and recognized around the world."
Amy Guerette, the college's associate dean for academic affairs, said that the high ranking also stems from strategic decisions made by the college over the past few years.
"Undoubtedly, this achievement comes down to hard work from our faculty, staff and students," Guerette said, "but I think our college also understands the current education-related needs and challenges facing communities in Florida and around the world."
Education remains a critical need area around the world. In its 2030 Agenda for Sustainable Development, the United Nations identified quality education as its fourth most important goal to promote peace and prosperity around the world, behind only poverty, hunger, and health.
"We have adapted a great deal over the last couple of years to make sure that our students graduate with the knowledge and skills they need to be successful throughout their careers," Guerette said. "Many of our faculty are also engaged in research that has far-reaching implications in and out of classrooms."
About the Florida State University College of Education
As the oldest college of education in the state of Florida, the FSU College of Education has prepared generations of individuals for success in classrooms and beyond. The college is home to over 30 graduate programs, ranging from teacher preparation and counseling programs to sport management and instructional technology. Regardless of their area of study, students learn and work closely with renowned faculty members in a friendly, engaging and close-knit community of scholars. To learn more, visit education.fsu.edu.