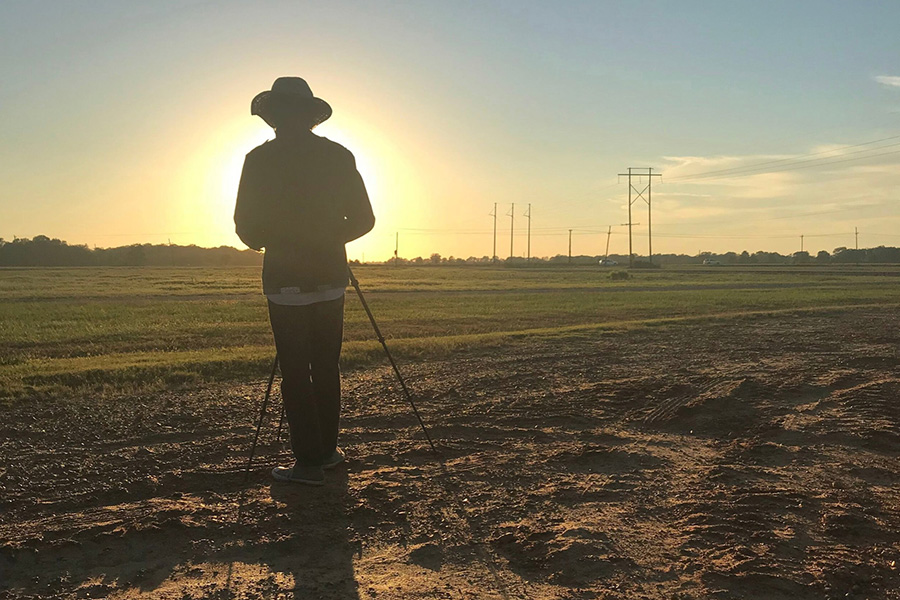 A documentary touched by Florida State University students, faculty and alumni telling the story of Fannie Lou Hamer earned one of the top awards at the 38th Annual International Documentary Association (IDA) Awards.
"Fannie Lou Hamer's America" won Best TV Feature Documentary or Mini-Series during the ceremony, which took place Saturday, Dec. 10, in Los Angeles.
"Just to be nominated for the International Documentary Association's Best TV Documentary was really flattering," said Davis Houck, who helped assemble the project team and served as a researcher and consultant for the production. "Then to win on Saturday night, well, our team is still processing what it means."
The IDA Documentary Awards is the world's most prestigious event dedicated to the documentary genre, celebrating the best nonfiction films and programs of the year. It seeks to represent excellence in the documentary field from around the world by emerging and established documentarians.
"Fannie Lou Hamer's America" focuses on the incredible life of one of the civil rights movement's greatest leaders and the injustices that made her work essential. Hamer tells her story in her own words in the 60-minute film through archival audio recordings and rarely seen video footage. Instead of relying on secondary sources and experts, the team of filmmakers and academics wanted Hamer to narrate her own story from beginning to end.
The film was directed by Joy Davenport, a two-time alumnus of FSU's School of Communication. Pablo Correa, a fellow graduate of the School of Communication, served as a videographer and producer on the film. Both were students of Houck's at FSU, where he is the Fannie Lou Hamer Professor of Rhetorical Studies in the College of Communication and Information. Hamer's niece, Monica Land, also produced the film.
FSU has played an integral role in the film's production since the project began. The concept started in 2005 when Land asked Houck, who was editing a collection of Hamer's most important speeches at the time, to assemble a team. He didn't have to look far to find Davenport, a master's student who'd just completed a project detailing Hamer's formation of the Mississippi Freedom Democratic Party, and Correa, a doctoral student at the time who lent his expertise to countless shoots, edits and set-ups.
Once assembled, this team of Fannie Lou Hamer scholars set out to bring Hamer's story to life using only her voice in the film.
"The real challenge was this: how do we have Mrs. Hamer narrate her own story—we didn't want talking heads or experts—when we have so little primary source material of her?" Houck said.
Through the research initiated by Houck and collaborator Maegan Parker Brooks, an associate professor at Willamette University, the team uncovered archival audio and video footage, articles, photographs and television appearances that had not been seen in more than 40 or 50 years.
"Over many years we located those documents, then Joy and Pablo's artistry built a story around Mrs. Hamer's narration," Houck said. "The result is stunning, and we are tickled that others agreed."
As new archival audio and video footage was uncovered, some of Houck's graduate and undergraduate students volunteered to assist. These FSU students also contributed to the film: Will Brewton, Carolina Perez, Hannah Roemer, Laura Sorenson, Lexi Vazquez, Logan Ward, Victoria Weinbrecht, Alex Wendling and Stephania Stolaj.
"Students in one of my graduate classes here at FSU even discovered an entirely new speech Hamer delivered in Minneapolis, which we were able to use later in the production," he said. "So yes, from beginning to end, FSU helped shape this project."
For more information about the film, visit fannielouhamersamerica.com. To learn more about the College of Communication and Information, visit cci.fsu.edu.