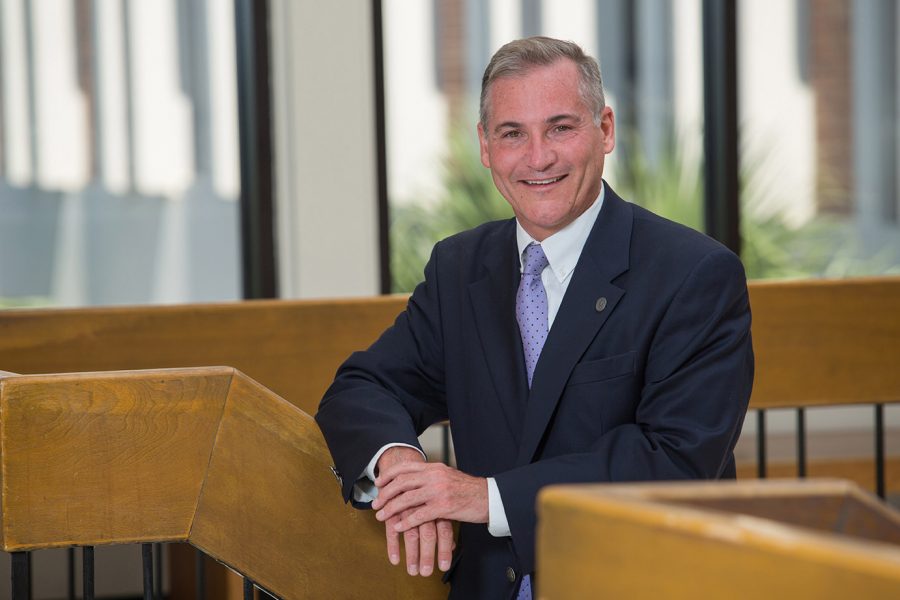 The Florida State University Department of Urban and Regional Planning (DURP) has received an award of $348,898 through the Florida Department of Economic Opportunity's Rebuild Florida General Planning Support Program.
The funds are allocated through a U.S. Department of Housing and Urban Development mitigation program formed in response to the 2016-2017 presidentially declared disasters and are used to bolster state, regional and local planning to withstand future disasters.
Across Florida, nearly $20 million was awarded to 37 counties, municipalities, educational institutions and nonprofit organizations through the program.
At FSU, the funds were applied for by the Mark & Marianne Barnebey Planning and Development Lab within DURP, which assists regional communities and institutions through studio and research projects for real-world clients. These projects provide DURP's graduate students with a clinical, place-based learning experience.
With its history of award-winning student projects and services for communities throughout the state, the lab was perfectly placed to fulfill the grant requirements, said Dennis Smith, DURP planner in residence and director of the Barnebey Lab. 
"The project is designed to put best practices in the hands of frontline planners and public administrators working to keep our state safe from natural disasters – both now and over the long term," said Smith. "Improving the process by which all types of hazard plans are developed, including the needs of our most vulnerable populations, will improve public safety, resource management and social equity for a more resilient Florida." 
The application process included faculty from the Department of Geography and the Department of Civil and Environmental Engineering in the FAMU-FSU College of Engineering. The Florida Counties Foundation is also a team member on the project. 
The project will take place over two years with the purpose of developing a more efficient, streamlined and coordinated hazard planning process at the state, regional, county and municipal level. The project is focused on understanding and prioritizing the needs of socially vulnerable populations and assessing and ensuring the stability of post-disaster housing opportunities.  
Proposed goals also include improved use of existing resources, increased intergovernmental coordination and increased use of consistent and reliable assessment tools.
Where possible, student teams will be employed to support the project goals, ensuring that the next generation of planners and engineers are actively engaged in resilience work as part of their practical training.  
In addition, the Florida Counties Foundation will help develop and deploy training materials, ensuring the needs of Florida planners are adequately met through the project deliverables. 
Recently completed Barnebey Lab projects, including the Ringling Campus Natural Hazards Adaptation Plan (2019) and Panama City Long Term Recovery Planning Support (2019), were instrumental in securing the grant, as well as several active projects where the Barnebey Lab is supporting the FAMU-FSU College of Engineering, including the development of a resilience index for the Florida Surface Transportation System. 
For more about the Mark & Marianne Barnebey Planning and Development Lab, visit coss.fsu.edu/barn.