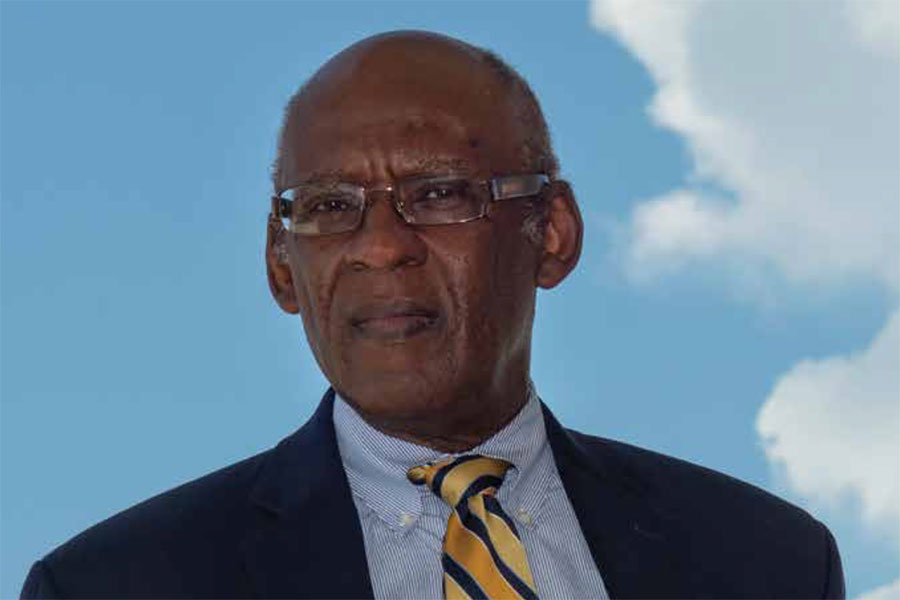 Florida State University Schools (FSUS), known to generations of alumni as "Florida High," will honor the two black students who integrated the school in 1964, Keith Neyland and Mahlon Rhaney Jr., with a ceremony at the FSUS campus.
The ceremony is part of FSUS' Black History Month celebration. Rhaney, along with Neyland's daughter, will speak to FSUS students during the ceremony. There also will be a dedication to Neyland and Rhaney for their bravery in starting a new era at Florida High.
The ceremony, which is free and open to the public, will take place at 8 a.m. Friday, Feb. 28, at FSUS, 3000 School House Road. Following the ceremony, Rhaney will speak to students in the cafeteria about his experience of integration.
FSUS junior Asia Alexander, who is a community youth leader, brought the idea to administration and spearheaded the event.
"Students, particularly African American students, should know about those who blazed the path for us to have the school we have today," Alexander said. "These men experienced adversity as teens, but they became models of resiliency and strength. They both went on to have very successful careers as attorneys, and their story should not be forgotten."
Alexander's motivation for taking on this project was her interest in Florida High's history. Alexander, who started the community organization Building Incredible Generations (BIG) and is president of the NAACP Youth Council of Tallahassee, has worked to bring teens together and accept each other's differences at school and throughout the community. She said honoring Neyland and Rhaney would be a perfect way to teach FSUS students about diversity and inclusion.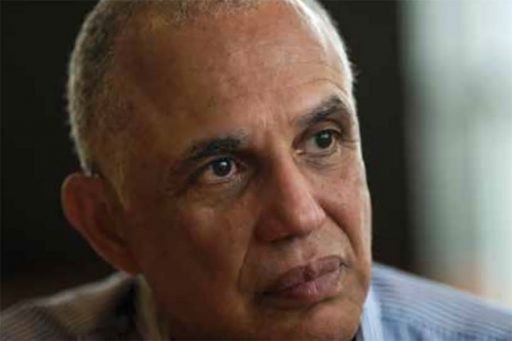 Alexander learned about the two men when she came across Neyland's book "Evolution of an Integrationist: My Navigation through Race Relations & Maturation 1964-1968." In the book, Neyland recounts his involvement in integrating Florida High and his experience as one of the few African American students at the school. He and Rhaney transferred together from the all-black FAMU High to the all-white Florida High.
"I couldn't believe that we had the book sitting right in the school's media center, and it was signed by Neyland," Alexander said. "I really learned a lot about what it was like for them at that time. I was able to appreciate how much things have changed and what we still have to work on."
Neyland's father, a professor at Florida A&M University during the 1960s, wanted his son to have the opportunities offered at FSUS. He was hesitant to send his son to the school by himself, so an administrator allowed Neyland to ask his friend, Rhaney, to come with him.
Alexander conducted research alongside FSUS history teacher Marlon Williams-Clark. During their research, Alexander and Williams-Clark tried to contact Neyland and Rhaney, and the two soon learned that Neyland had passed away in September 2019.
"It felt like we were late in recognizing the two gentlemen who were brave enough to integrate during a turbulent time for black people, especially in the South," Williams-Clark said. "You have to remember that they were only about 14 years old. I couldn't imagine taking on that responsibility."
While continuing to search for Rhaney's contact information, Williams-Clark found an exhibit on the internet showcasing eight African American students who integrated schools in Tallahassee 50 years ago. The exhibit, "They Led the Way," was curated by Ann Schierhorn, professor emeritus at the Kent State University School of Journalism & Communication, and featured Neyland and Rhaney's story.
"They Led The Way" premiered at the John G. Riley Center/Museum of African American History and Culture in Tallahassee in September 2013 and won a national Award of Merit from the American Association for State and Local History. Ultimately, it helped Alexander and Williams-Clark get in touch with Neyland's family and Rhaney himself.
"The information online was a helpful start to get information on Neyland and Rhaney," Alexander said. "I was very grateful to Professor Schierhorn for responding to Mr. Williams-Clark's email. Without her I don't think we would have been able to get in contact with Rhaney."
For more information on FSUS, visit fsus.school. For more information on attending the event, please contact Marlon Williams-Clark at mwilliamsclark@fsu.edu.