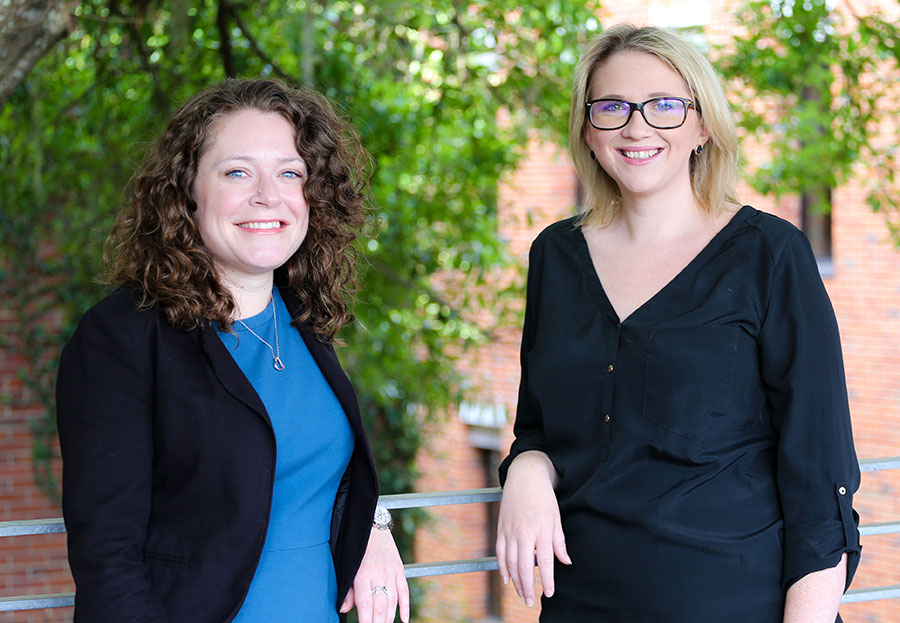 Two Florida State University College of Education faculty members have received Early Career grants from the Institute for Education Sciences.
Laura Steacy and Jenny Root, both assistant professors of special education, will each receive $500,000 over four years to conduct research on ways to support students with learning disabilities.
Veronica Fleury, also an assistant professor of special education, received an IES Early Career grant shortly before joining the FSU faculty last year. She is developing and evaluating the feasibility and acceptability of an adaptive reading intervention for preschool children with autism spectrum disorder.
"Given that IES typically awards two to four such grants per year, having two of our faculty receive this grant in the same year and three faculty in the same department hold this type of grant at the same time is a remarkable achievement," said Robert Reiser, associate dean for research in the College of Education.
The purpose of the Institute for Education Sciences Early Career grant program is to build the next generation of special education and early intervention researchers by preparing individuals to conduct rigorous and relevant research that advances knowledge within the field and addresses issues important to education policymakers and practitioners.
Root's project aims to develop and test the effectiveness and feasibility of a curriculum designed to increase real-world mathematical problem-solving skills of secondary students with extensive support needs, such as autism spectrum disorder and intellectual disability. She plans to develop a tool teachers can use to better prepare these students for independence and success in and out of school.
"It's not enough to just know how to solve math problems," Root said. "Rather, a person must know when and why to use the strategies they learn."
Steacy, who also is on the research faculty at the Florida Center for Reading Research, will focus her work on better understanding and developing instructional supports for children with dyslexia who are learning to read complex words, such as ones with multiple syllables.
Steacy said complex words are important because they account for a large portion of the content-specific semantic information students need to comprehend text they will encounter at school.
"This work is designed to help teachers better serve children with dyslexia by providing them with advanced word reading and decoding strategies," Steacy said. "These strategies will allow students to move from reading simple, one-syllable words to more complex multisyllabic and multimorphemic words."
To learn more about the graduate programs in special education at FSU, visit https://education.fsu.edu/special-education.