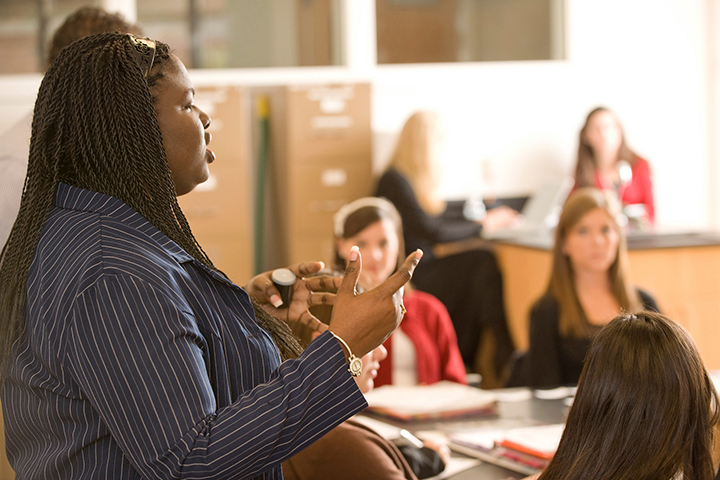 The FSU-Teach program is celebrating 10 years of offering students an innovative way to maximize their time at Florida State University.
The joint program between the College of Education and the College of Arts and Sciences enables students working on bachelor's degrees in math or science to receive a degree in secondary teaching at the same time. The dual degree allows students to have more career options, funding opportunities and salary potential.
FSU-Teach students, alumni and friends of the program are invited to attend the 10th anniversary celebration, which includes live music and a catered lunch from Dreamland BBQ.
The event will take place at noon, April 21 at the Stone Building Courtyard, 1114 W. Call St.
FSU-Teach aims to help fill a shortage of math and science teachers in Florida. Because of the need for teachers and the strength of FSU-Teach, 96 percent of graduates from the program secure teaching positions in the year following graduation.
"FSU-Teach has been preparing highly qualified math and science teachers for the state of Florida and beyond for 10 years," said Robin Smith, associate director of FSU-Teach. "We proudly note that for our graduates who enter teaching, there is an 83 percent retention rate after five years, compared to about 65 percent nationally."
Students also have access to financial support in the form of scholarships, grants and paid internships while they complete the FSU-Teach program. Prospective students can "test drive" the program by taking two introductory courses for free. This allows them to explore what teaching is like, while the program covers in-state tuition, books and fees associated with the courses.
"We have seen a recent uptick in interest in our program," Smith said. "We hope this signals a renewed interest from STEM undergraduates in making a difference in their world after graduating with their double major from FSU."
For more information about FSU-Teach, visit www.fsu-teach.fsu.edu.