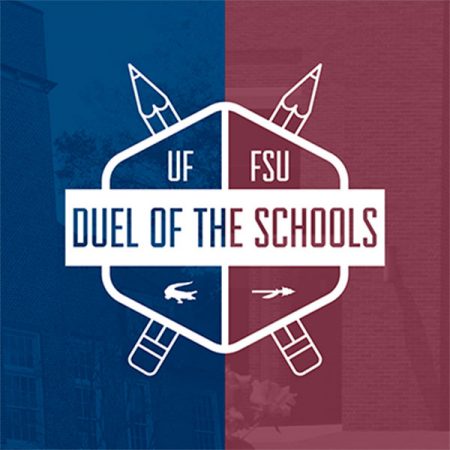 Florida State University's College of Education will go head-to-head with the College of Education at the University of Florida in the "Duel of the Schools" — a two-week pledge drive to encourage alumni engagement and raise money for student scholarships.
For the past two years, FSU's College of Education has awarded more scholarships than any other college at FSU and more than any other public College of Education in Florida. The college aims to keep that momentum going.
"When our students graduate, we want them to be able to focus on their careers, not worrying about how they will pay back student loans," said Kevin Derryberry, assistant dean for development at FSU's College of Education. "Nationwide, we see declining enrollment in education programs, low teacher pay and young people who leave the field after only a few years. In response, Florida State's education alumni and friends have taken action and created the most robust education scholarship program in Florida."
FSU alumni and proponents of education are encouraged to pledge their support of future educators by visiting www.dueloftheschools.com between March 20 and April 3.