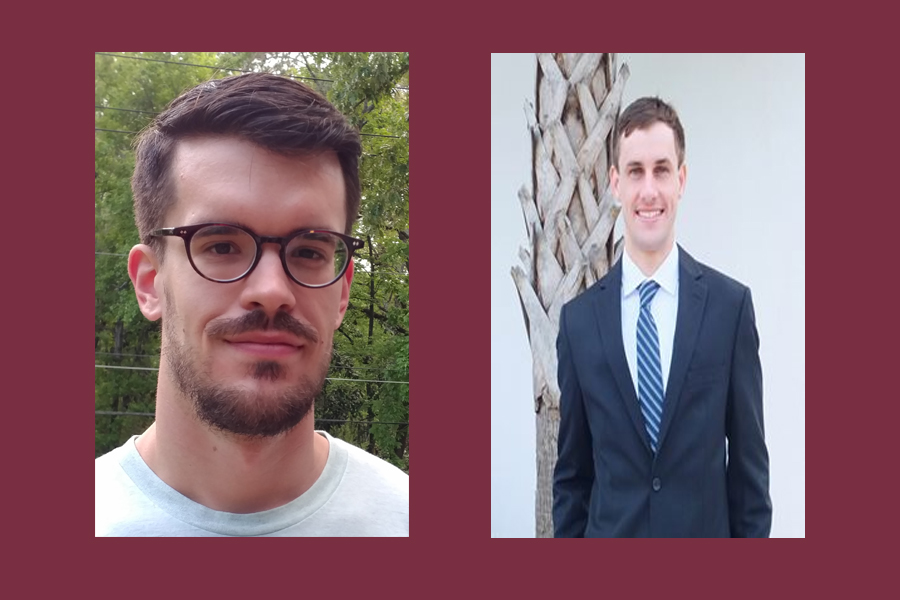 A graduate student and an alumnus from the Florida State University Department of Economics have been selected to participate in the 6th Lindau Meeting on Economic Sciences in Lindau, Germany, taking place Aug. 22-26.
Graduate student Steven Landgraf from DeForest, Wis., and alumnus Phil Brookins of Largo, Fla., will meet with Nobel laureates in their field, a prestigious honor afforded only to the top young researchers chosen from thousands of applicants worldwide. Their selection is a tremendous benefit to their work as scholars, researchers, teachers and mentors.
Landgraf and Brookins will take part in intimate discussions of experiences, opinions and ideas with laureates and other young researchers at the meeting. The open-conference concept is designed to allow encounters between the scientific elite of today and those of tomorrow, as well as to encourage and inspire young scholars.
"It's an incredible honor to be selected to attend the Lindau meeting to not only connect with highlymotivated students within the American delegation but also to exchange ideas with economics scholars at foreign institutions," Landgraf said. "The ability to meet with and hear from some of the most prominent researchers in economics is going to have a great impact on shaping my motivation for research and how I incorporate their insights into my classroom instruction." 
Landgraf is a doctoral student in the economics department within FSU's College of Social Sciences and Public Policy. His areas of study include industrial organization, urban economics and applied microeconomics. He is currently working on his dissertation on competitive issues in broadband Internet markets and expects to earn his doctorate in 2018.
Brookins, who came into the department as an undergrad, received his Ph.D. in economics at FSU in 2016. He currently has a postdoctoral position at the Max Planck Institute in Bonn, Germany. 
"Being accepted to attend this year's Nobel Laureate Meetings in Lindau is exciting," Brookins said. "This meeting will be a great opportunity for me to meet scholars who have made tremendous contributions to a variety of fields within economics. I have not yet had the privilege to speak or discuss research with a Nobel laureate, but I imagine it to be a far-reaching experience." 
Two other graduate students from the department, Alice Crisp and Rob White, were chosen to attend the previous Lindau economics meeting in 2014.
"This is a very prestigious honor for the department and our outstanding students," said Mark Isaac, chair of the economics department. "The breadth of interests and Nobel Prize-winning contributions of the participating laureates who agree to take their time to interact with these students is truly stunning."
The Lindau Meetings were established in 1951 as a unique platform for cross-cultural and intergenerational dialogue between researchers. The meetings contribute to the creation of international networks that extend into the future and are sustained by an expanding alumni network. In addition to economics, individual conferences cover physiology/medicine, chemistry, and physics.