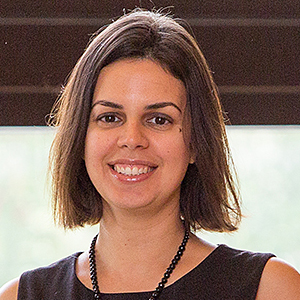 Two Florida State University researchers are determined to chip away at a stubborn problem that has vexed concerned social scientists for decades: why is there such a vast and enduring gender disparity in STEM fields?
Lara Perez-Felkner, assistant professor of higher education and sociology, and Roxanne Hughes, director of the Center for Integrating Research and Learning at FSU's National High Magnetic Field Laboratory, are helping to lay a research-based foundation that might finally yield headway on this troubling issue.
Most recently — through a collaboration with the American Association of University Women — they have examined why the fields of computer science and engineering have had a more difficult time attracting female students and, ultimately, employees. Hughes said these disciplines demand especially close attention because of the persistence of their problems.
"These fields were selected because despite efforts to improve the representation of women over the last two decades across all STEM fields, these two in particular have rema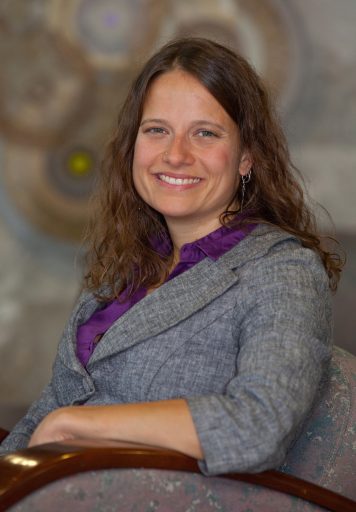 ined low in terms of their representation of women, whereas fields like biology and chemistry have seen improvements," Hughes said. "Computing and engineering are two fields that have high paying careers and are essential for the future workplace. If we continue to miss opportunities to attract girls and retain women, we are not only losing a diversity among our workers that could improve innovations, but we are also adding to the gender pay gap."
Hughes and Perez-Felkner will present a webinar through AAUW on their work Friday.
The culmination of a multiyear collaborative process in coordination with the American Association of University Women, the webinar will highlight a carefully crafted research agenda whose origins date back to an AAUW meeting in 2015.
"That year, nearly 50 of us met for three consecutive days to identify and hone a research agenda for the coming years specific to the challenges women face in engineering and computing fields, from K-12 schooling years through college and career," Perez-Felkner said.
Both Hughes and Perez-Felkner have published extensively on the topic of the different and unequal experiences of men and women in STEM. Their interest in the subject goes beyond a purely academic curiosity: Hughes is an administrator of the Tallahassee division of PBS' Scigirls summer camp, which promotes careers in science among middle school-aged girls, and Perez-Felkner is the interim co-president of Tallahassee's branch of the AAUW.
Both researchers plan to use the presentation as a platform to address critical, systemic issues and to advance new paradigms for thinking about research.
Essential to formulating workable remedies to the severe underrepresentation of women in these fields is a strong understanding of the biases and stereotypes that influence women and men's disparate senses of belonging. Perez-Felkner said that while we're better equipped to confront these problems than ever before, there is still important work to be done.
"We need to know more about how these beliefs and signals emerge in classrooms, peer environments, student-instructor interactions and workplace environments, especially given how much variation there is among these institutions and individuals' experiences," she said. "There is a growing team of multidisciplinary and diverse scholars leading a multi-pronged effort to shine light on these issues, including the need for more precise data, and collaborations among researchers, institutions and industry."
One preconception that often frustrates proponents of diversity in STEM is the idea that more diversity means making concessions in the quality of research and discourse. Among some, there is an underlying belief that addressing issues of diversity will stunt or limit progress.
Hughes said that these are wrongheaded and harmful notions that need to be challenged.
"Often the conversation around diversity is misunderstood as 'diversity means less,' but really diversity increases our viewpoints and ideas, improving the entire discipline," she said. "But changing attitudes about best practices and stereotypes takes time, and it takes people stepping forward to confront biases in policies and conversations that are maintaining the status quo. So there is a lot of work to do."
The webinar takes place from 1:30 p.m. – 2:30 p.m. on Friday, March 31. It is accessible to the public and free to view after registering here: http://www.aauw.org/event/2017/03/webinar-women-in-computing-and-engineering/