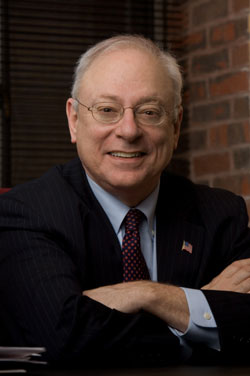 It's a perennial pastime to compare U.S. presidents, but according to an upcoming guest lecturer at Florida State University, our current ranking systems are flawed and even our most admired leaders are due for some new critical consideration.
Alvin Felzenberg will deliver the College of Social Sciences and Public Policy's Anderson-Ashby lecture "Rethinking the Presidential Ratings Game," in part taken from his book on how our presidents stack up against each other, "The Leaders We Deserved (and a Few We Didn't)." In the book, Felzenberg offers specific categories of measuring presidential performance — character, vision, competence, legacy, etc. — while assessing, for each, the best and worst we've seen.
The lecture, which is free and open to the public, will take place at 4:15 p.m. Thursday, March 23 at Broad Lecture Hall located in the Claude Pepper Center, 636 W. Call St. 
Felzenberg teaches communications and political science at the Annenberg School for Communication at the University of Pennsylvania and has taught political science and communications at Yale, Princeton, Johns Hopkins and George Washington universities.
He was the principal spokesperson for the 9/11 Commission, directed strategic communications for the Joint Economic Committee of Congress and served as senior consultant to the Departments of State and Defense.
Felzenberg is the author of a 2017 political biography of the late William F. Buckley, Jr. and a former columnist for U.S. News and World Reportand Fox News.
The Laird B. Anderson-Florence Ashby Lectureship on Public Policy Journalism was endowed in 2005 to give students, faculty and the public access to insights on the relationships between public policy and journalism.