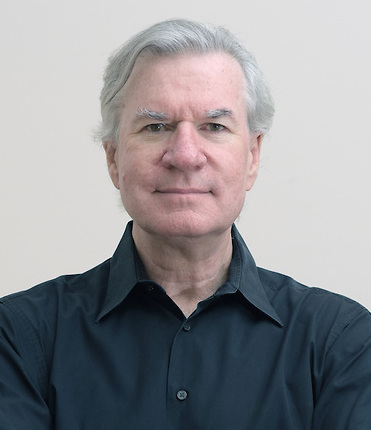 A Florida State University researcher has been awarded a fellowship from the American Council of Learned Societies — the preeminent representative organization for American scholarship in the humanities and related social sciences. 
John Corrigan, the Lucius Moody Bristol Distinguished Professor of Religion and Professor of History, received the award for his exemplary scholarship in the fields of religious history, religion and emotion and religious intolerance. The $68,000 fellowship is among the most competitive and coveted in the nation. The National Research Council has classified the award as "Highly Prestigious," a distinction reserved only for the most well-regarded academic honors. 
This latest award follows Corrigan's recent highly prestigious fellowship awards from the National Endowment for the Humanities and National Humanities Center.
The yearlong ACLS fellowship will afford Corrigan the time and resources necessary to complete his book: "Religious Violence and American Foreign Policy." 
The culmination of years of research, Corrigan's book argues that America often struggles to reckon with its national history of religious friction and factionalism. Corrigan said that he is interested in chronicling the ways that Americans tend to sanitize their conceptions of American religious history instead of grappling with its hard and unsavory truths.
"My book on religion and American foreign policy narrates the manner in which America has screened from its national memory historical incidences of religious intolerance," Corrigan said. "Many such incidences were violent, and were broadly recognized as such when they occurred. Some were even called 'wars,' such as the 19th century Mormon Wars, and the Bible Wars in the 1840s during which Catholics and Protestants battled with rifles and cannons from entrenched positions in Philadelphia."
Corrigan's research seeks to detail the process by which America has carefully constructed its national religious identity around the constitutionally enshrined ideal of religious freedom. This narrow focus on — and veneration of — America's perceived achievement of religious freedom, Corrigan said, ignores the strain and rancor that has beset American religious life for centuries. 
"American history textbooks, scrubbed clean in the early 20th century of most references to acts of religious intolerance, offered instead glowing praise for the constitutional guarantee of religious freedom," Corrigan said. "The nation does deserve a pat on the back for its noble vision and its effort to implement it. But implementing that principle, however noble it may be, has been an ongoing struggle for the nation."
This "scrubbing clean," Corrigan argues, does not only lead to a misrepresentation of the past. It leads to flawed foreign policy in the present. 
America's foreign policy is a natural outgrowth of its value system and its understanding of its own national identity. This can become problematic, Corrigan said, when American foreign policy promotes an ideal of religious freedom as a kind of cure-all remedy for religiously volatile regions abroad.
"Such initiatives often misunderstand the place of religion in culture," Corrigan said. "Not all cultures will accept the principle of religious freedom as a cure for religious violence. And not all cultures are as enamored of starkly ideological solutions as Americans sometimes are. American foreign policy — itself partly shaped out of an amnesia about the difficulty of implementing religious freedom even in America — would benefit by recovering memories of that struggle. 
Ultimately, Corrigan intends to demonstrate why a more candid appraisal of our religious history would make for more sound and productive foreign policy in the future. 
"Even in a nation that pronounces itself dedicated to freedom of religion, there are religious frictions," Corrigan said. "The more we understand the domestic reasons for that, the better equipped we are to understand it elsewhere in the world."    
Along with the opportunity to complete his book, Corrigan's fellowship includes a visiting appointment at Columbia University's Institute for Religion, Culture, and Public Life. While there, Corrigan hopes to collaborate with broadcast journalists on documentary projects that investigate history, religion and intolerance.
Corrigan said that without the instrumental support of the FSU College of Arts and Sciences, he may not have been able to seize this opportunity at all.
"Some of my colleagues at other schools, including some of the most prestigious institutions, cannot afford to accept these kinds of awards because the much-needed additional institutional support is not there," Corrigan said. "I am grateful to be faculty in a forward-looking FSU College of Arts and Sciences that understands how to enable its faculty to succeed in their research. It matters a great deal that there is a strong emphasis on research at FSU and even more that the college backs that up with real support."