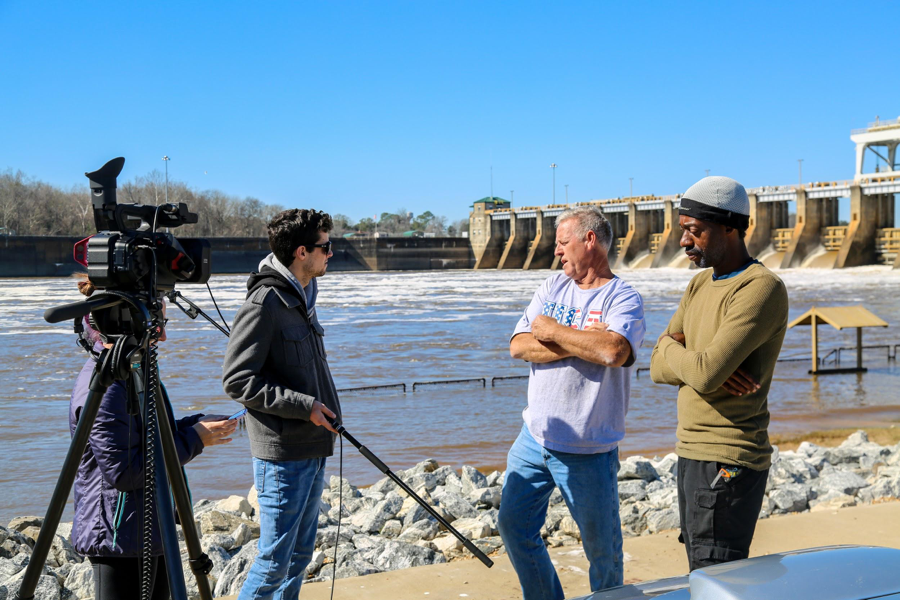 A unique team of Florida State University faculty and students is working with concerned citizens to put the spotlight on a critically endangered river ecosystem in Florida.
The Apalachicola River Project is an effort at FSU that draws upon the talents of students and faculty from multiple departments, including Digital Media Production, Media and Communication Studies, Environmental Science and Policy, and English.
As part of their coursework, students in each program use their personal expertise to examine and explain the factors that have turned the river into an endangered ecosystem. The Apalachicola-Chattahoochee-Flint River Basin is listed as No. 1 on the list of "America's Most Endangered Rivers®" by the group, American Rivers.
Digital media students are producing videos about the issue, English majors are writing narratives about the impacts, environmental science students are measuring the health of the river, and communication majors are using the power of social media to highlight the challenges.
Andy Opel, a professor in FSU's College of Communication and Information, leads the project. He calls the effort a model of interdisciplinary work that provides valuable hands-on experience.
"Combining science with visual storytelling, written narratives and social-media promotion is a great way for students to link their skill sets, work with a community partner and make a tangible contribution to the world," Opel said.
The Apalachicola River Project aims to raise awareness of how government policy, competing cultures and economies, perpetual litigation and changing ecology have influenced the battle over water between Florida, Georgia and Alabama for decades.
Summer Harlow, assistant professor in the College of Communication and Information, teaches a graduate course on social media advocacy campaigns. Harlow is glad her students get the chance to use their coursework outside the classroom.
"It's a valuable opportunity to apply lessons to a real advocacy campaign," Harlow said. "Working on a real-world campaign like this helps get students more excited about advocacy and political participation. Collaborating with other classes is especially fruitful because it gives my social media students access to new content — like videos or scientific data about the river — that they otherwise wouldn't have had."
Jeremy Owens, assistant professor of geology in the Department of Earth, Ocean and Atmospheric Science, joins the project with adjunct professor Danny Goddard. They are dedicating a lot of class time to the Apalachicola River Project.
"It's great for environmental science majors to be part of such an important and real-world project," Owens said. "It will teach them how to collect data that will help shape our understanding of impacts on the river and hopefully build a foundation for future careers."
FSU English Professor Diane Roberts has been writing about environmental issues in Florida for many years. She was eager to enlist her nonfiction writing students in the project.
"It's vitally important that students in all disciplines learn about Florida's endangered ecosystems, especially our waters," Roberts said. "We can't live without springs, lakes and rivers. I hope students will tell the full story of the Apalachicola. It's much harder to destroy something when people know its story."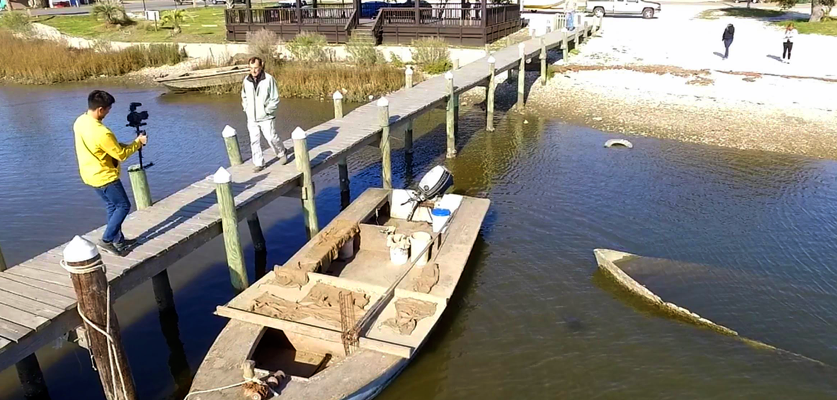 Students are partnering with Apalachicola Riverkeeper, a nonprofit group that advocates for the protection and restoration of the Apalachicola River and its bay, and watersheds.
Opel has a long working relationship with Apalachicola Riverkeepers Georgia Ackerman and Dan Tonsmeire. The three friends decided to organize this project after the river was designated as the most threatened waterway in 2016.
The effort energized Ackerman and prompted her to develop hands-on learning experiences for students along the 107-mile stretch that ends in the Gulf of Mexico.
This semester, Tonsmeire has taken groups of students on the river in his boat and given several presentations about the project.
"Working with students is exciting," Tonsmeire said. "It furthers long-term conservation efforts by directly engaging them in learning activities. It energizes us all while spreading the word about the value of the Apalachicola and other significant natural systems."
Florida State University students have mobilized on behalf of the Apalachicola River in the past. In 2002, Opel's video production students put together a powerful documentary highlighting problems caused by dredging the Apalachicola River.
"The documentary helped convince stakeholders and the Florida Department of Environmental Protection to revoke a dredging permit for the Army Corps of Engineers. That action stopped the dredging," Tonsmeire said.
The Apalachicola River Project also builds on the 2016 work of activist Jesikah Ross and filmmaker Vicky Funari, who developed a similar multimedia project for the Delaware River called "Troubled Waters."
Florida State is looking for new ways to expand interdisciplinary learning and Opel believes this kind of collaboration is a perfect example of how to help students in different majors connect with each other. And, partnering with nongovernmental organizations is a terrific way to teach students and assist community groups.
"Giving students a chance to take on real-world problems and make an impact outside the classroom offers powerful, lasting lessons," Opel said. "The project taps into the diverse skills and aspirations of students, faculty and river stakeholders for an entire semester, offers applications of science and the digital humanities, and represents a future model of interdisciplinary, experiential learning to universities nationwide."
Save