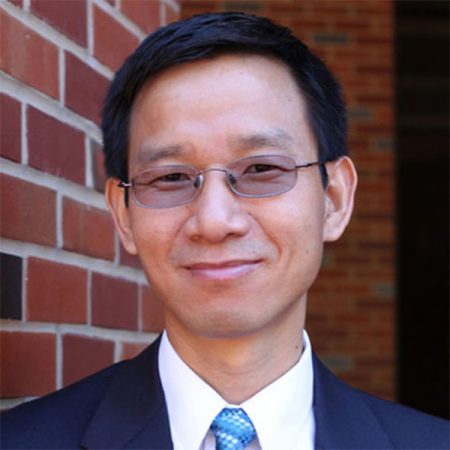 Florida State University researchers have received a five-year, $3.3 million grant from the Institute of Education Sciences to assess the long-term outcomes of recent developmental education reform of the Florida College System.
In 2013, the Florida Legislature restructured developmental, or remedial, education across the 28 institutions of the Florida College System — the state's former community colleges — that serves more than 800,000 students.
"The Florida reform is one of the most drastic legislative actions aimed at reforming developmental education," said Professor of Education Shouping Hu, who is lead researcher and director of the Center for Postsecondary Success (CPS). "It has attracted widespread interest from across the country, and it is critical that we rigorously study the reform to know what works and what does not."
The law mandates that Florida College System schools provide developmental education that is more tailored to the needs of students. Its goal is to give students much more flexibility in terms of whether they enroll in developmental education and what options they can choose from if they need it.
Since the legislation passed in 2013, CPS has released a series of reports on its research activities, including annual surveys of institutional leaders, site visits to colleges and analysis of student data.
"We have learned a lot from the site visits to institutions in the past two years, and we expect to continue to gain richer understanding on the commonalities and differences in institutional programming and practices," said Tamara Bertrand Jones, associate director of CPS and faculty member in the Department of Educational Leadership and Policy Studies.
FSU College of Education faculty members Toby Park and David Tandberg, associate directors for the CPS, join Hu and Bertrand Jones on the research team, along with a number of graduate research assistants and collaborating researchers from the Center for Naval Analyses.
Earlier this month, the CPS research team released a research report analyzing the early student outcomes related to the developmental education reform. That report and other research reports are available at http://centerforpostsecondarysuccess.org.
"One of the most exciting aspects of the study is that we can examine whether different institutional programs and practices translate into differential student outcomes," Park said.
The Center for Postsecondary Success is a research center at Florida State University dedicated to identifying and evaluating institutional, state and federal policies and programs that may serve to improve student success.