A Florida State University professor in the College of Social Sciences and Public Policy has received a U.S. Fulbright Scholar Award that will support her research to study healthy aging in India.
Rebecca Miles, a faculty member in the Department of Urban and Regional Planning who is affiliated with FSU's Pepper Institute on Aging and Public Policy, will spend six months in the state of Kerala in southern India at the Centre for Development Studies in the city of Thiruvananthapuram beginning in October 2016.
"I am honored to receive a Fulbright research award," Miles said. "I am particularly looking forward to collaborating with local research partners to develop a greater understanding of the significant initiatives that have emerged in response to the changing needs and capabilities of older adults in both rural and urban areas."
Researchers at the center Miles will visit have collected extensive data on aging and migration in Kerala and currently are working on promoting healthy aging through community development in India.
Miles will conduct research on the changing living arrangements of older adults and how they affect the health and quality-of-life of seniors. In a society that expects family to care for their elders, older adults in India are increasingly living alone or with a spouse only. Given the absence of a system of social services provision, the challenges are greater for these groups than for older adults living with family members.
Miles will also study what communities are doing to enable older adults to age optimally in community settings and to make it easier for families to support and care for their loved ones as they age. The study focuses on Kerala, the state with the highest proportion of residents over the age of 65 years. The research will have significant implications for India and other regions.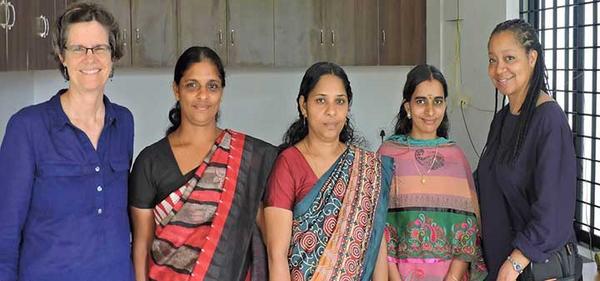 Some of the preliminary research used to support Miles' grant application took place during the summer of 2015 when Miles and Lisa Turner de Vera, associate director of FSU's Interdisciplinary Programs in Social Science, traveled to India. They collected stories, photos and documents to help better understand the context of planning and development in south and central Asia.
The Fulbright Program, the U.S. government's flagship international educational exchange program, is sponsored by the Bureau of Educational and Cultural Affairs of the United States Department of State. Since its inception in 1946, the Fulbright Program has provided more than 360,000 participants with the opportunity to study, teach and conduct research, exchange ideas and contribute to finding solutions to shared international concerns.